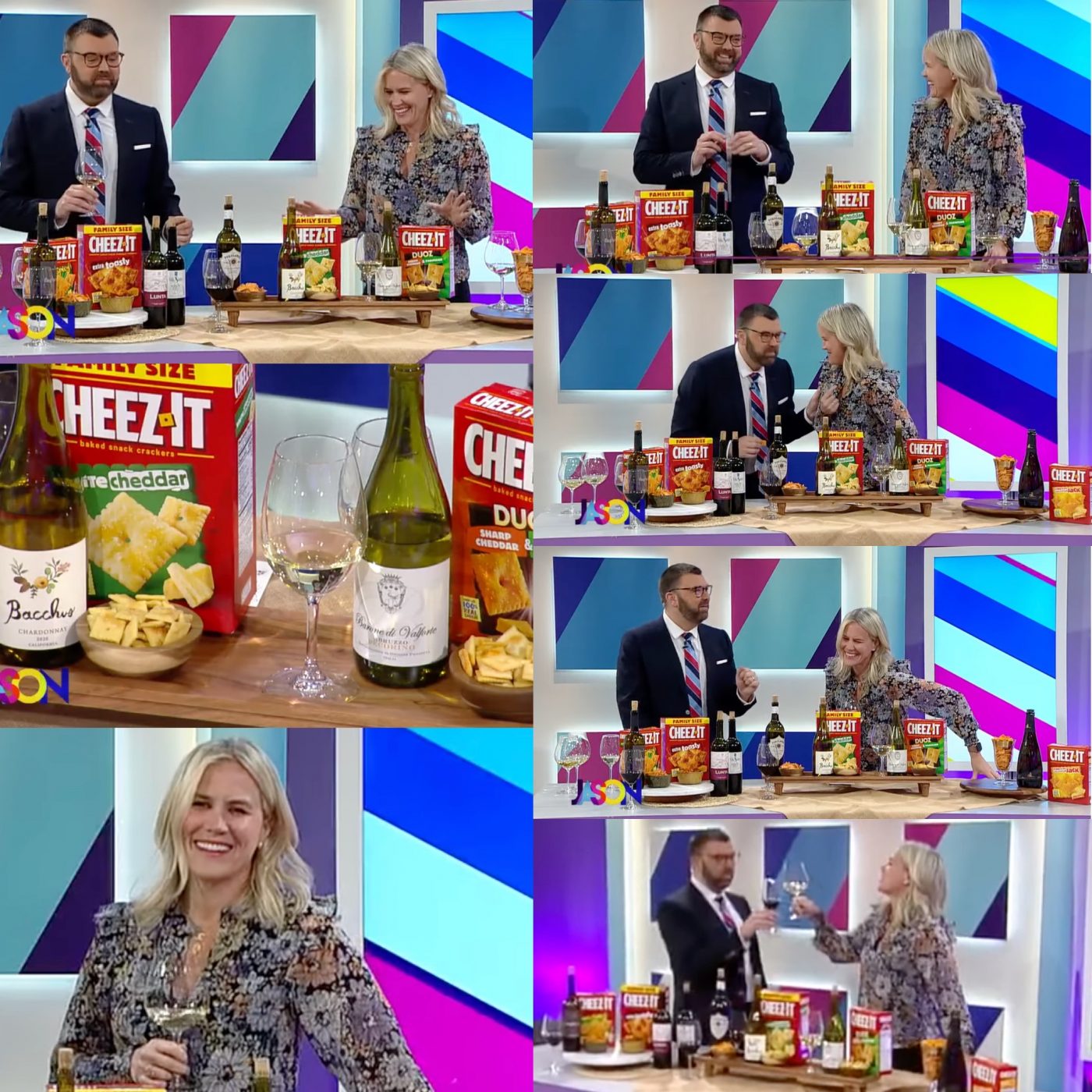 Just when you thought we had paired to everything…
We give you…WINE + CHEEZITS!
This week on the Jason Show — I pair to SIX different Cheezit flavors, giving you the best overall grape varietals + wine styles for each.
Here's the list — in the order shown:
Cheddar Jack paired to a rich, creamy bubbly from Limoux, France made of Chardonnay, Chenin Blanc + Pinot Noir (buy it here!)
Parmesan (using the adage 'what grows together, goes together) paired to an Italian Pecorino (purchase this white wine here!)
White Cheddar (now this is a classic!) paired to a new world style Chardonnay (try a few from our 'Desperately Seeking Chardonnay' section, here!)
Sharp Cheddar paired to Cabernet (now, this is a good one!) — check out a few of our Cabernets for your own pairing, here!)
Extra Toasty definitely needs a little weight! I love a medium bodied red like Malbec or Tempranillo for this pairing. (We have oodles of options on our full SHOP page here!)
Hot + Spicy absolutely needs something a bit juicier to level out the tabasco-y notes of this Cheezit. I love grapes like Nero d'Avola for snuggling up to spiced foods. Here's the one I showed this week in this segment, it is so good!
Enjoy!