EASY last minute appetizers for your Thanksgiving Weekend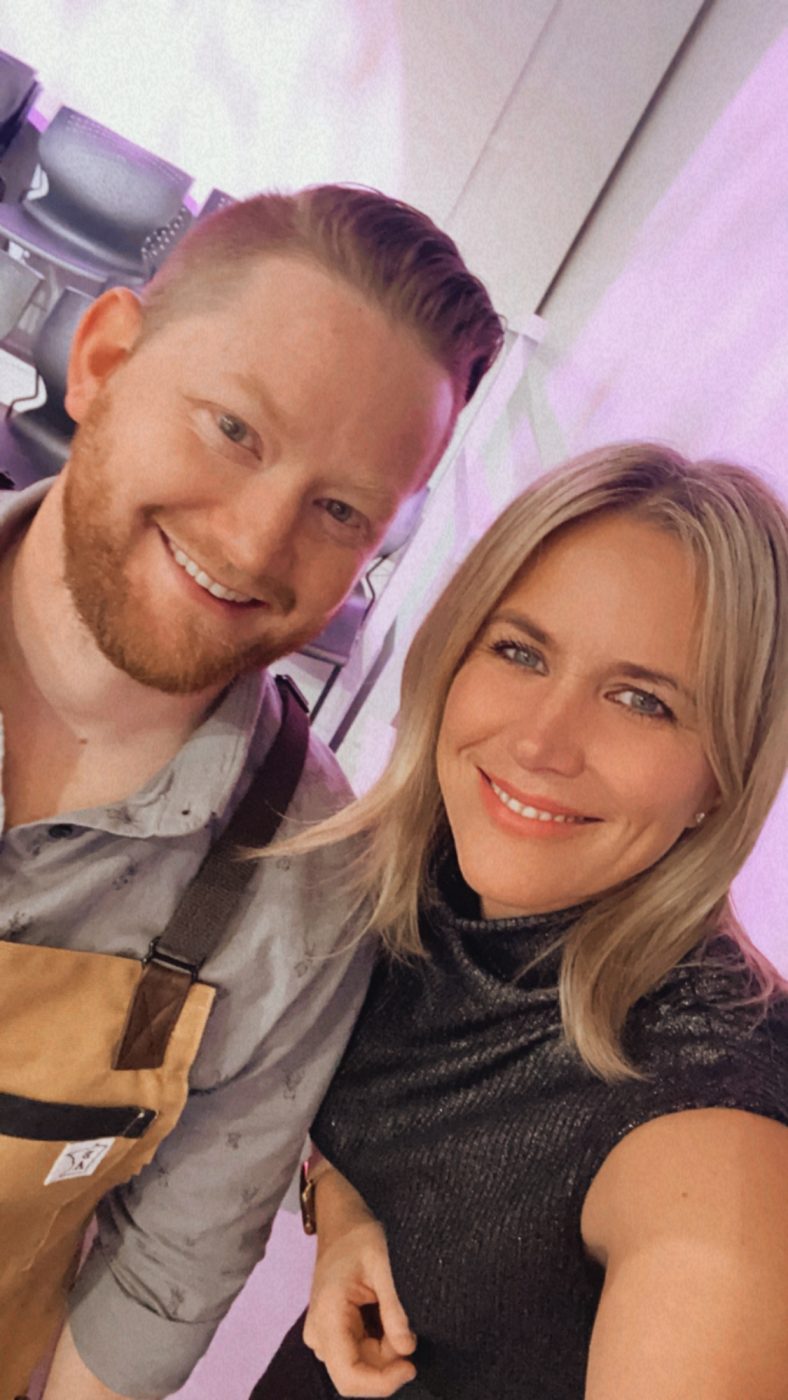 Looking for EZ apps for your holiday season?
Look no further, your Chef/Somm 'Dynamic Duo' is here to the rescue with 4 apps paired to wine for whipping up just in time for visiting friends + family!
Ready, set, tune in to our Jason Show Segment!
Wines + Recipes for each App + Wine Pairing covered below👇🏻👇🏻👇🏻
Turkey Meatballs paired to something frothy, chilled, dry and delicious like THIS!
Ingredients :
– 1 lb ground turkey
– 1/2 box stovetop stuffing
– 1 egg
– salt to taste
Method :
1.) Place the ground turkey, stovetop and egg in a bowl combine
2.) season to taste .
3.) place in the fridge for 30-45 minutes (until the stuffing has softened )
4.) portion into balls and bake at 350 degrees for 15-20 minutes!
Cranberry Red Wine Caramel
Ingredients :
– 2 cups red wine
– 1 cup granulated sugar
– 1/2 cup dried cranberries
Method :
1.) place all ingredients into a small pot and simmer over low heat until the liquid starts to bubble .
2.) simmer for another 15-20 min. Allow to cool and leave at room temperature.
Parsnip Puree
paired with a light, bright white like this crunchy (+ very affordable)
WINE!
Ingredients :
– 1 lb parsnips peeled
– 1 pint heavy cream
– salt to taste
– 2 Tbsp butter to garnish
Method :
1.) cut up parsnips and place into a pot with heavy cream
2.) simmer over medium heat until soft
3.) strain the parsnips and reserve the cream
4.) place the parsnips into a blender and just cover with heavy cream
5.) Blend until smooth, season to taste and add more cream until desired texture is reached
Gooey , Cheesy Squash Dip
paired to a white of its caliber (creamy, luxurious + textured) —
HERE!
Ingredients:
– 2 lb squash ( Prefer a kabocha or buttercup)
– 8-10 oz of queso quesadilla or Chihuahua
– 1 tsp smoked paprika
– 1 tsp onion powder
– 1 tsp garlic powder
– salt to taste
Gremolata – combine and top once out of the oven or microwave
– 1 cup grated Parmesan
– 1/2 cup salted roasted pumpkin seeds, chopped
– 1/4 tsp cayenne
– 1/2 tsp dried oregano
Methods:
1.) roast the squash whole at 350 degrees , until soft ( about 45-65 minutes )
2.) cut the top off and and scoop out the squash meat separating out the seeds .
3.) place the squash into a bowl and combine with the remaining ingredients, mixing together with a sooon.
4.) heat up in a casserole Or microwave safe dish until hot . Mix with a spoon until gooey .
5.) garnish with gremolata and serve with favorite crackers
Fall Tabbouleh Salad – served room temp or cold
needs a beautiful medium bodied RED to pair to the fall-ish flavors of this dish —
THIS is my pick!
– 3 cups cooked quinoa
– 1/2 cup chopped parsley
– 1 Tbsp chopped rosemary
– supreme of one orange or mandarin oranges
– pomegranate seeds
– 1/2 cup your favorite candied nuts
– 1/2 cup fig balsamic vinaigrette
– 1 shaved pear
Method :
1.) combine the quinoa, herbs and vinaigrette
2.) put into your favorite serving dish
3.) garnish with the remaining ingredients & enjoy