Dry January Ideas for the Wine Lover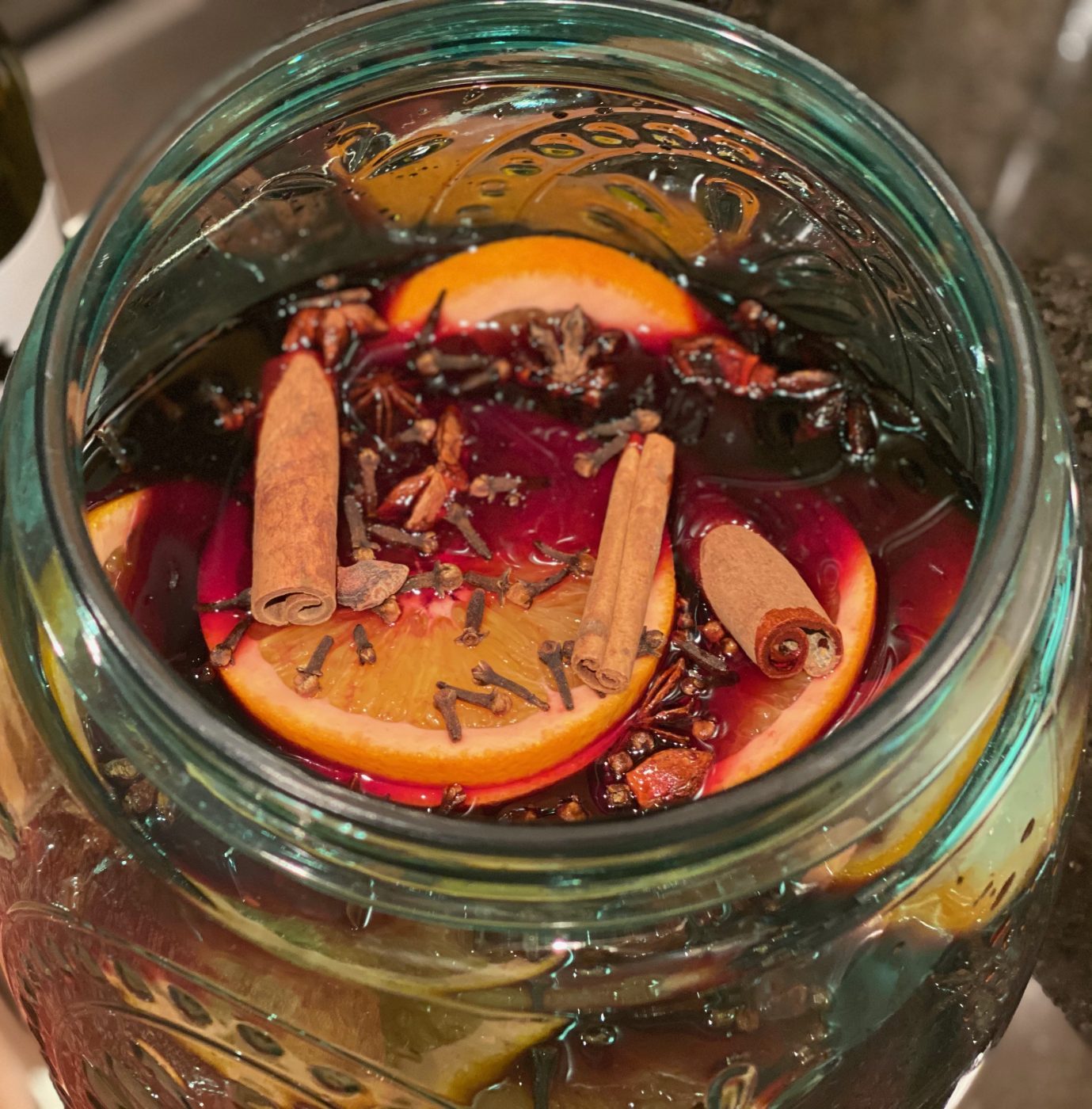 Dry January for Wine Lovers?
Yes, it can be done!
Here are a few alternatives I shared on The Jason Show for your month of 'drying' out.
My recipe for the mulled 'wine':
Grab a delicious local cider from your area (I used 64oz of the Pepin Heights MN cider)
An organic Black Cherry Juice (I used a 32oz jar of the Lakewood Organic Blk Cherry)
3 Tablespoons Homemade Choke Cherry Jelly (like this one, or better yet — your own)
2 Tablespoons Organic Honey
3 Blood Oranges, 2 Large Naval Oranges (all sliced in rounds)
2 Tablespoons Star Anise, 2 Tablespoons Cardamon Pods, 1 Tablespoon Clove
Directions: Add liquids, honey, jelly, spices + citrus to saucepan. Let simmer for an hour, stirring occasionally. Cut heat. Let cool before straining all ingredients from juice. If you are using immediately, store in mason jars in your fridge.
Or, serve immediately by scoops strained liquid into cute mugs. Top each mug off with a thin slice of more of either of the citruses used.