Last Minute Dad's Day Gift Ideas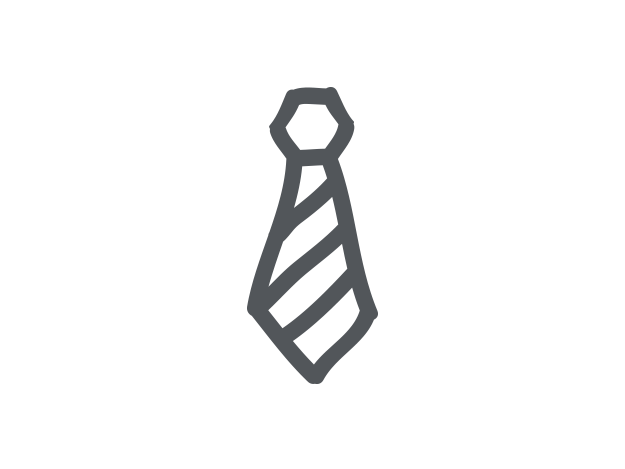 Having a hard time finding the perfect gift for Dad?  Isn't he always the hardest guy in the house to buy for?  I mean, really.  Most likely flowers are out, and well, who needs more ties?
So this year, save your money on the ties and the grill tools — instead spoil Dad with a few of our favorite things, even IF Dad isn't a wine guy!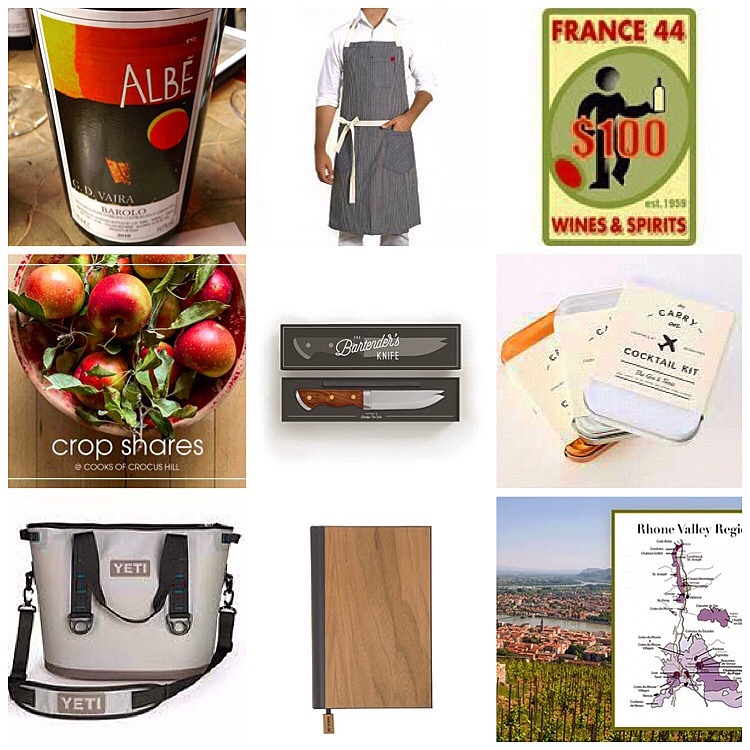 (Left to Right in each Row)
1.  Okay, okay, I lied.  We HAVE to start with wine, just because!  If your Dad loves big reds, but you're looking to impress him beyond a few of 'the usual suspects', then I have the gift for you!  Nebbiolo.  Try on a bottle of GD Vajra's 'Albe' from the region of Barolo.  Soooo much structure, you'll have Dad thinking his new BFF is Nebbiolo.  Crushed cherry, violet, leather and Italian herbs.  Oh and did I mention, PEDIGREE?  All this for under $50.  Need I say more?  Can be found @ France 44 Wine or South Lyndale Liquors.
2. I LOVE these amazing aprons!  Not only will Dad look good mixing his favorite Old Fashioned in this snazzy piece, but he'll love wearing it when he's grilling or cooking up his favorite weekend eats.  Made by Hedley & Bennett, these babies are made for the long haul.  Can be found at Cooks of Crocus Hill online or in the store. 
3.  A gift card!  I know, not to be too cliché, but why wouldn't Dad love a gift card from the store that has it all?  From their Meat Shop in St Paul to their artisanal cheese and boutique wine, spirits and beer departments, France 44 has it all.  No dollar will go unspent, I promise!
4.  Ohhhh, THIS is a good one!  Have you ever checked out Cooks of Crocus Hill's crop shares?  Not only are you supporting small batch farmers, but you are going to love the variation of products you can snatch up through these shares.  The upcoming Fischer Farms Bratwurst Sampler already has my name on it!  I'd recommend you get yours before they're all gone.  
5. and 6.   These next two are from my new favorite obsession: W & P Design.  I honestly can't get enough of their cocktail recipes, to go cocktail kits and gadgets.  So clever!  First, the Bartender's Knife is the ultimate gift, great for any Dad who likes to whip up a good cocktail and secondly, the company's 'Carry on Cocktail Kit' collection is the bomb!  Who doesn't love to have the makings of a perfect Old Fashioned, Bloody Mary or Gin & Tonic in the side pocket of your carry on?  Perfect for Dad's next vacation!
7.  This next one is for the serious outdoorsman.  And when I say serious, I mean serious about keeping your bevis cold on an outdoor excursion or your grill and picnic goods chilled for the long haul to the cabin.  If you haven't seen these YETI coolers before, get ready.   You might just want the whole collection (for yourself)!
8.  For the 'note taking' Dad, you're gonna love this locally handmade journal!  Made by my pals @ Woodchuck USA, these guys will customize any book just the way you want it.  Trust me, I have a few of these and they are immaculate, and gorgeously designed.  Did I mention that they make wood flasks, cuff links and more?  Support local, buy Woodchuck!
9.  Saving the best for last, of course.  Really want to impress Dad?  Get him a ticket to our upcoming 'Game of Rhônes' wine class @ Amusée.  For any Dad looking to take his wine knowledge to the next level, especially for those looking to bone up on their French.  This is the class he'll love.  We'll taste everything from Chateauneuf du Pape, Cote Rotie to Tavel and more.  A gift he'll thank you for, for years.  
And to all you Dads out there… Happy Father's Day!  May you enjoy a day off with your feet kicked up and a good glass of wine in hand.  
Clink, Clink!