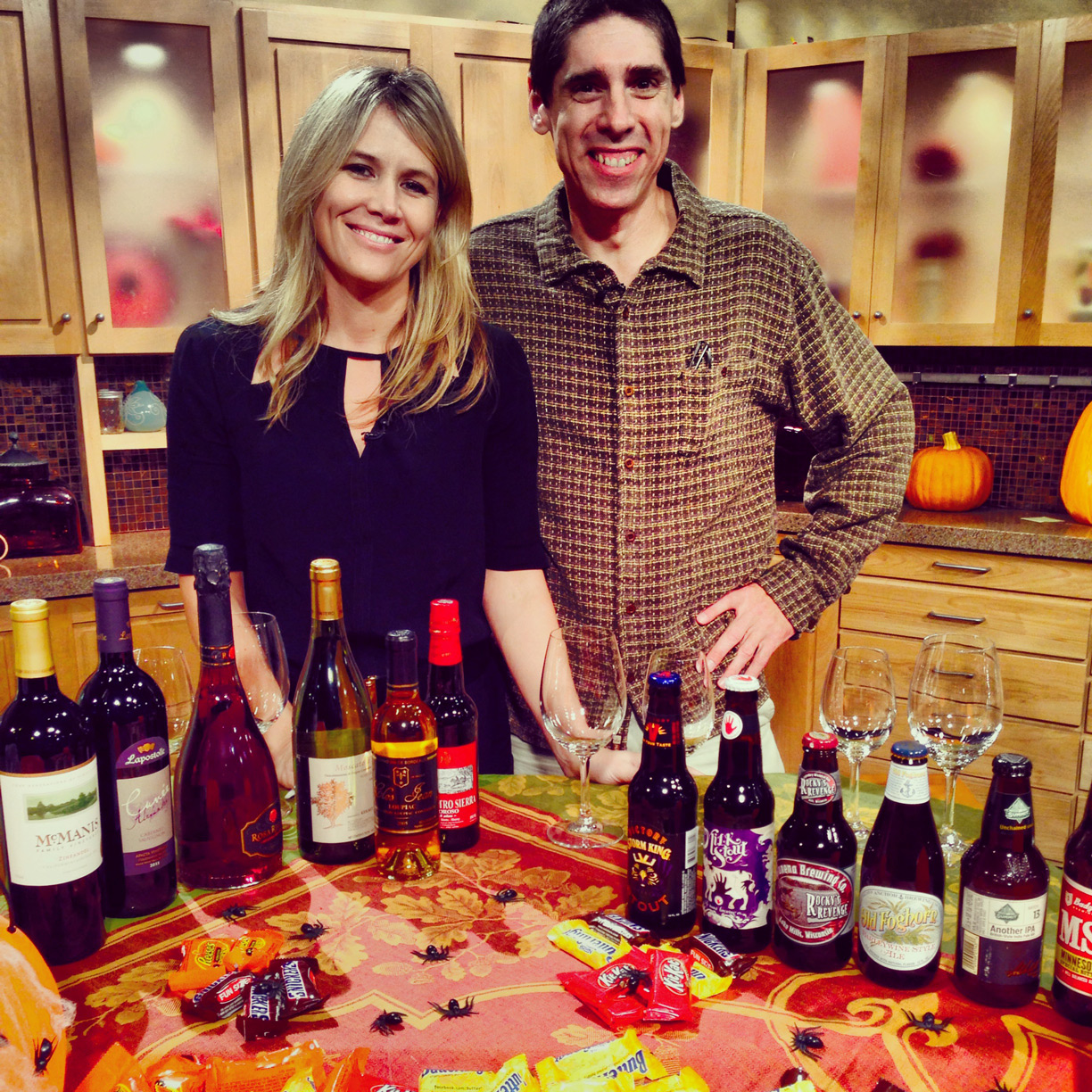 We are SO excited to announce a new monthly segment to Amusée's Blog — A Monthly Pint — by my beer bestie, Certified Cicerone Michael Agnew of A Perfect Pint!
Most of you have either read, attended or heard of me rave of my #BeerBFF, Michael.  The two of us have been teaching beer/wine classes across the MSP Metro together now for over 6 years!  Michael, Minnesota's first certified cicerone, is not only my most trusted beer resource in the metro, but for a number of folks in the Twin Cities area.  Michael most notably writes a column in the Star Tribune's Taste section monthly and is a regular contributor for Growler Magazine and many other monthly publications in the state.  In addition, Michael is a recent published author with two books, both great gifts for the holidays!
And now…you can catch up with his most recent picks and recommendations via Amusée's blog as we showcase him monthly with his own tab:  A Monthly Pint!
Looking for a few beer recommendations for Thanksgiving?  Here's his first post!
___________________________________________________________________________ 
Monthly Pint with A Perfect Pint
November 2014 – Beers for the Thanksgiving Table
If you're reading Leslee's Amusée Blog it's probably a safe bet that you will have a bottle or two of wine on your Thanksgiving table. I'm going to ask you to expand your mind for a moment to consider adding a bottle of beer to the spread. The high level of quality and expansive flavor palette of today's craft beers make them every bit the match to wine in terms of pairing power. There is a partner for everything on your plate. Visual impact is important too. Many beers now come in corked and caged, 750 ml bottles that look as elegant as any bottle of bubbly and give you the same impressive "pop" when you pull the cork.
Traditional turkey with all the fixings to me has a farmhouse feel to it. The crispy-brown crackle of the skin, the sage-savory, herbal aromatics, and the tart tang of cranberries all recalls a verdant, agricultural backdrop. In France they might call it "en-Provence." Farmhouse foods call for farmhouse beer. Indeed the various "farmhouse" style ales work well here.
One of the ultimate pairings for a traditional Thanksgiving spread is a French Biére de Garde. This farmhouse-style ale from just south of the Belgian border is rich and sweet with honey, caramel, and lightly toasty malt flavors. Herbal hops just balance with very gentle bitterness that is underscored by earthy, musty yeast character. There is something here to match everything on the table. These beers are fizzy and have a finish dry enough to cut through the often heavy foods. Biéres de Garde come in blond, amber, and brown. I like blond the best, but amber is also a tasty option. Leave brown for roastier dishes.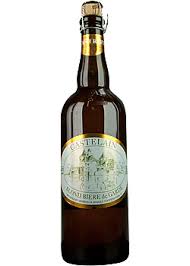 One of my favorites is Castelain Blond Biére de Garde. Its delicious honey-tinged malt lingers well into the finish. The sweetness is balanced by a wet-slate, mineral character and sharp but not overpowering bitterness. Mushroom-earthy notes in the background fit well with the earthy, herbal flavors found on the table.
For a local option look down Highway 61 to Rollingstone, Minnesota. This tiny town just north of Winona is home to Olvalde Farm and Brewing Company. Olvalde occupies a red pole barn on a farmstead at the edge of town. From the outside one would never know that it's a brewery. It fits perfectly into the rural surroundings. And that's just fine with brewer Joe Pond. His goal
is to take brewing back to the days before industrialization, when beer making was just another farmyard chore and farmer-brewers took advantage of whatever ingredients were at hand.
Plants like horehound, rosehips, valerian root and mugwort grow in the brewers garden that Pond tends outside the brewery. He uses them in conjunction with hops to provide Olvalde beers with sweetness-balancing bitterness and unexpected flavors. Pond keeps wild hops growing in a tangle of vines on a trellis. Sometimes foraged ingredients like spruce tips and juniper berries make their way into his beers. He grows some of his own barley and has plans to dabble in malting as well.

A perfect beer to serve with your thanksgiving turkey is Olvalde's flagship The Auroch's Horn. This 10-percent alcohol golden ale is Pond's modern interpretation of the type of beer that might have been made 2000 years ago. The Auroch's Horn is brewed with barley, wheat, and local honey. Herbal and spicy notes blend delicately with nectar-like malt. Subtle tart acidity and flavors of ripe stone fruits round out the profile. It's a sweet but rough-hewn beer that manages to be "Belgian-esque" without being Belgian. It's a style all its own.