Super Bowl + Wine Pairings on The Jason Show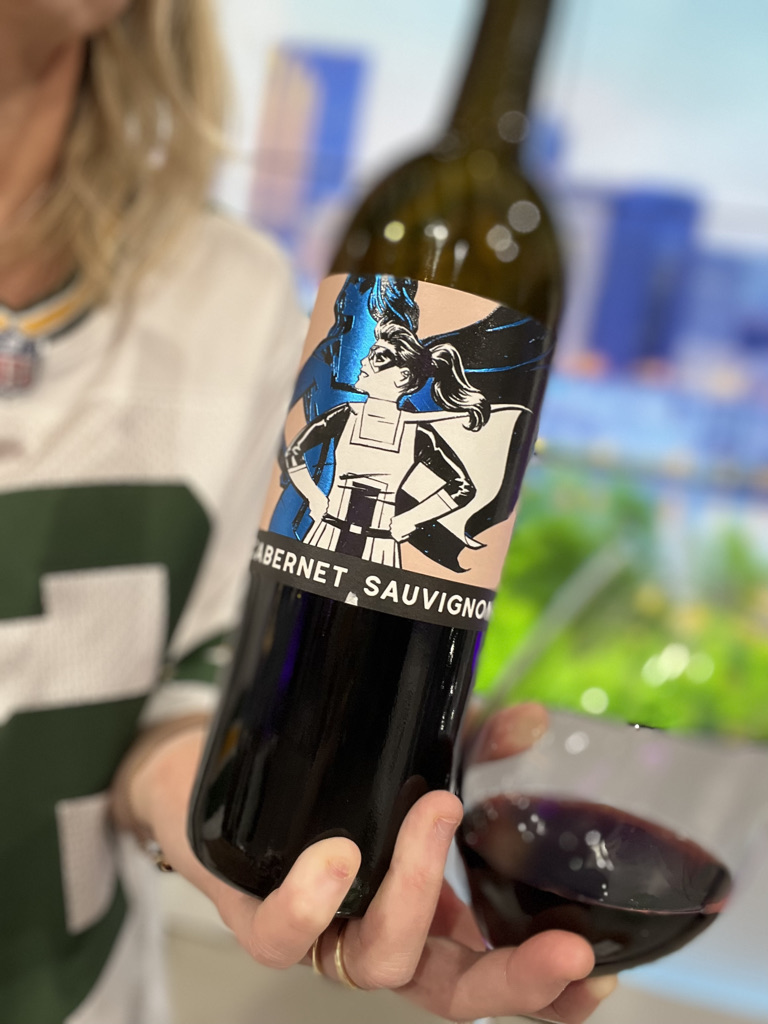 Super Bowl is upon us, which means…I know. The beer people WIN this pairing throwdown most years, but I'm coming for ya, beer nation.
Here's my grouping of WINE PICKS for all the goodies in your game day line up >>>
Here are my pairings in the order shown + the wines (and where to find them):
Dippy Platters (guac, hummus, spinach/artichoke dip, etc.): I like a bright, high acid white here. Pinot Grigios + Sav Blancs work well in this setting, but I love Grüner Veltliner for the real perfect pairing! Here's the Loimer 'Lois' Grüner that I showed in this segment.
White Chili — chicken or vegetarian (with a creamy white base) — I love a good 'unoaked' Chardonnay. Here's the one I selected from Australia.
Celebrating the big day with pizza? I made a delicious little gluten free pizza dip for the show — here' the recipe for those of you asking! Here's the Primitivo from Puglia, Italy I selected.
Love wings? From oven baked to BBQ + Buffalo style — I love a good dry sparkling pink to cut the sauce, heat + spice that can sometimes sneak up on ya with these littles guys. The Emendis sparkling pink I showed is right this way!
Last, who does not like a good ole fashioned sloppy joe when you're watching football? I made an impossible burger sloppy joe that showcased a touch of garlic and sweet + savory spices. I love a juicy Cabernet or Zinfandel to snuggle up next to that sweet + spicy, yum. Here's the Iconic 'Sidekick' Cabernet from CA I selected.
From more picks, head on over to sipbetter.com and shop online or visit our store in person at 707 N 3rd St, Mpls.