4 Unique Summer Event Gatherings + 3 Wines Best for Each Occasion every time!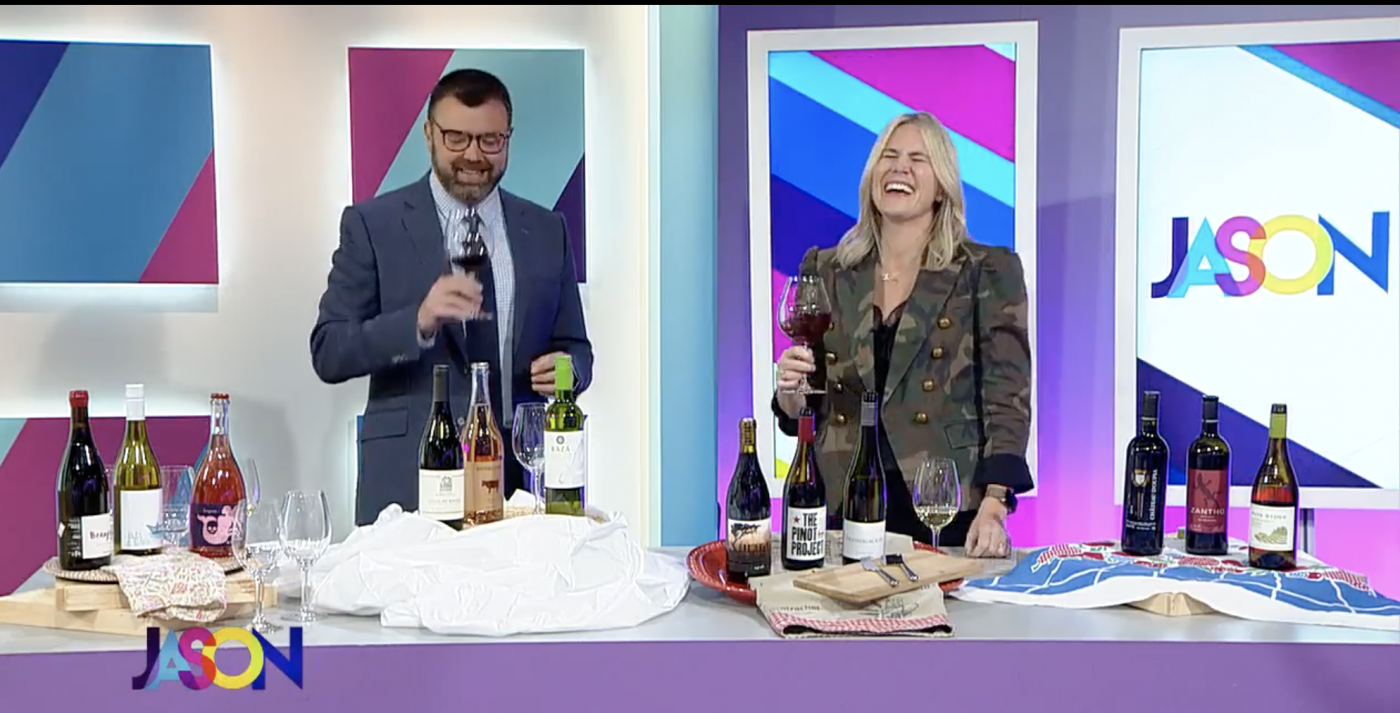 Almost daily — someone from our chat fields, our email inquiries or even my own friends say to me…
'So Leslee, I'm going to OR I'm hosting a BBQ, Bridal Shower, Dinner Party, a Wine + Cheese Party or…(insert special occasion), what wines are best for 'this' occasion?'
This week on the Jason Show, I share four unique summer themed gatherings and my 3 quintessential picks for each of these events.
Take a peek at the segment!👇🏻👇🏻👇🏻
Here are the wines + their links for purchasing!
Backyard BBQ
Chenin Blanc/Viognier Blend — I poured the CA producer Pine Ridge — buy it
Chilled Zweigelt from Austria — I poured the Zantho — buy it
Smoky Grenache/Syrah from the region Minervois, France — I poured Chateau d'Oupia — buy it
Wine + Cheese Party
Dry GER or Austria Riesling — I poured the Weingut Dreissigacker Riesling — here's another dry that we love!
Pinot Noir — I poured the Pinot Project from CA — here are a whole heap of Pinots that work work!
Syrah — I poured the Groundwork from CA — although here's one that is SO unbelievably delish!
Bridal Shower
Vinho Verde from PT — I poured Quinta da Raza — buy it
Dry sparkling pink — I poured the Meinklang Pinot Noir rosé — buy it
Cotes du Rhone red — I poured the Kermit Lynch — buy it
Dinner Party
Sophisticated dry sparkling rosé — I poured the Il Mostro – Longana' Frizzante Rosato — buy it
Eastern European White — I poured one from Croatia — here are oodles to buy
Gamay — I LOVE LOVE LOVE this one — buy it!