Traveling Oregon — Pro Tips for PDX, Willamette Valley Wine Country + the Coast
This past week, I spent a bit of down time heading back to my old state of Oregon. The main purpose was to see a few wineries in the Willamette, but also to just get away + relax. Summertime is a hard season to leave Minnesota, as we all live for the warmth + sunshine in our state, yet a little time away after a long year seemed appropriate. Summertime in Oregon, after all, is also one of the best places in the U.S. to visit in their sunny season.
Take a peek at some of the places I traveled to over the week + few of my other tips for enjoying the Willamette Valley + more!
How to get there:
PDX >>> I'm a Delta nerd, therefore I really don't fly much of anything else these days. Flights are direct from MSP to PDX, although do expect to a pay a bit more in 2021 for a while. Travel is up and peeps are out + about! I booked two months in advance of this trip and still paid $800 for a RT ticket to and from PDX to MSP (this is a coach ticket). Could be the season, but this is truly the most expensive ticket I've ever paid to get to PDX. Plan ahead!
Rental car prices are elevated and well, for most airports, sold out well in advance (summer of 2021). For this reason, my friend suggested Turo. I was brand new at the app + the experience. We rented a 2013 Jeep Wrangler for our 5-day trip, which turned out to be a pretty good experience. I forgot how rugged the ride would be in a jeep, considering we drove from PDX to the Valley and on to the coast. Yet, our rental owner was terrific and the experience was a good one, despite our rougher ride. Bonus! It made for fun some pics along the way!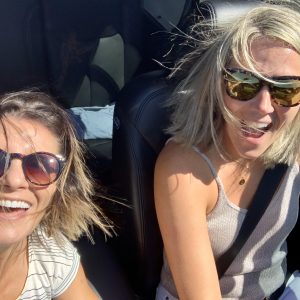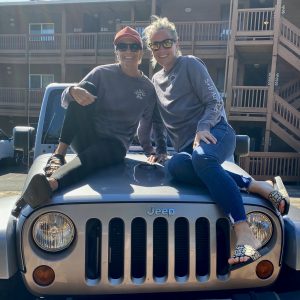 The City >>> We planned for one night in Portland as I'm always a fan of food in the city. Generally, one of my favorite cities to eat coast to coast.
The city has recently reopened just three weeks prior to our visit, therefore a lot was still closed down. Our hotel reservation at the Dosier Hotel was moved to the Heathman Hotel due to closures still occurring. Having stayed many times at the Heathman, I was okay with the move. Yet, this time — my experience of the hotel was not the same. Our room was small, stuffy, unclean + did not have the luxurious feel the hotel once had. Not the 'hallmark' hotel I once knew. And, no longer would I recommend it. Not terrible, just not great.
When asking of places to head for dinner, we realized many restaurants were still closed. The front desk person recommended the newer, Departures Restaurant in the historic Meier & Frank Building, just two blocks away. We figured we'd have a drink amidst their rooftop views and move on for dinner. Although, after spending just minutes outside the hotel and a short walk to the restaurant, we realized very quickly that a 'leisurely stroll' amidst one of my favorite greener cities was no longer an option. Between the encampments and obvious drug infestation amongst the city streets and its residents, we decided to stay and have eats at Departure once we arrived. The restaurant and the food were certainly nothing to write home about. The service was strange, the food lacked flavor and is not one I'd recommend. (Trip Advisor was not right on this one.)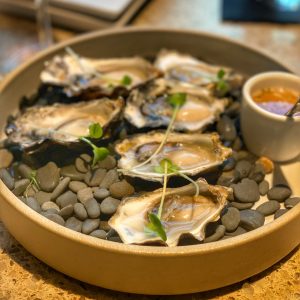 The bartender here even steered us clear of a few dishes, if that says anything. In turn, it's hard to mess up a glass of Argyle bubbles + oysters, so we stuck to the basics! And, the view (if you can get out to the patio) is a pretty one for a good snap.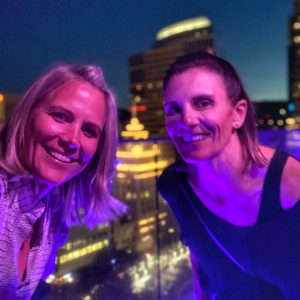 Portland, for now at least, is not the city I remember living in for years. Every square inch is covered in graffiti, and is littered in trash. The vibe is unsettling + unsafe. Sadly, I think it will take some time before the city recovers from its past year's incidents. When I head back for more Willamette Valley travel, I won't be staying in the city until it somehow recovers.
On to the Willamette, dammit! (just in case you need a pronunciation key😉)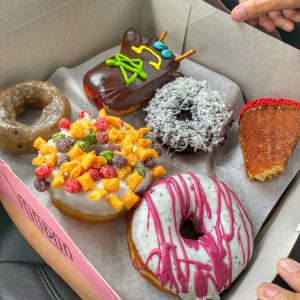 But first, donuts! >>> Before heading out to the Willamette, do yourself one favor + grab yourself a Voodoo donut or 13! Yep, we bought 13 and did a pretty good job of finishing them off in a day or so. Pro Tip: there are quite a few locations, so don't be discouraged by the ones in the city with the longer lines. Find the locations just a touch out of the city if you're looking to save yourself some time in line. DO order the Voodoo Dozen — these are the shop's faves! And yes, they are the best donut you've ever tasted — the word on the street is TRUE.
The Valley >>> Give yourself some time! If you have appts. in the Willamette, you do NOT want to be late. And yes, you do have to make appts. now ahead of your trip for Willamette Valley tasting. No longer are the days that you're able to cruise in without a proper appt. if you'd like a guided tasting. There are still some out there where you can maybe walk in for a tasting bar experience, however, if you want some of the best appts. — a scheduled time is required.
Wineries >>> There is now a plethora of amazing wineries in the valley. While Pinot Noir + Chardonnay still reign king, Pinot Gris, Riesling, Sav Blanc, Gamay + Grenache are also present. Styles of houses range, as do appellations. My recommendation is to hit up a few areas for tasting from the Dundee Hills to Eola-Amity. Pro Tip: you'll need a designated driver or a car service for the day. Some wineries are 20-30min between one another amongst windy country roads.
Here's a list of some of my faves:
Domaine Drouhin — exquisite, softer styled Pinots + Chardonnays. In the heart of the Dundee, the view from their property amongst the trees and vineyard is one of the best. This famed French Drouhin family still makes some of my favorite wines in the valley.
Archery Summit — a winery I worked for, for over 4 years, is another with a grandiose view. The style of these wines is richer, more stylized and more on the extracted side. Yet, the Pinots are still lovely and the estate is always a treat to visit. Pro Tip: ask for a 'cave tasting' — Archery Summit was the first in the state to build caves for their winery.
Argyle — right in the heart of Dundee, they ARE the foremost experts in bubbly in the state and the winery's newish winery is absolutely stunning! The sparklings are outstanding and the experience is really so so lovely. Pro Tip: Start your day here. Bubbles are always the best way to start a winery day!
Ponzi, Sokol Blosser + Lange are also great places to taste while in Dundee. Very good wines + very casual atmospheres with great service. They are a few of the oldest in the valley and make very reliable Pinots + Chardonnays year after year. Pro Tip: Ponzi has a lovely wrap around deck and newer expansion to enjoy — great for sipping + relaxing!
If you're looking to explore appellations, I would highly recommend Bethel Heights in the Eola Amity region. Again, another stunner of a winery with unbelievable views + really gorgeous wines. They are a staple for Oregon Pinot and their Chardonnays are everything to write home about. Make the drive and enjoy this classic!
In the same area, Lingua Franca, Evening Land, Walter Scott + Big Table Farm are great visits. You'll learn a great deal about how the appellations in the 110 mile long Willamette Valley affect the palate and profile of these grapes region to region amongst each of these wineries. The education you'll sip in from Bethel Heights and the others listed is really some of the best in the valley.
While in the neighborhood, don't forget about my friends at Dominio IV. Longtime friends and owners, Patrick Reuter + Leigh Bartholomew, are some of the best in the biz — producing stunning wines from a number of grapes that they grow from their Columbia Valley estate and through to the Willamette Valley. And don't forget a visit with my gal pal Leah Jorgensen — stunning wines that cover multiple appellations + one of my favorite Willamette Valley lady bosses. Both are must stops!
Stay >>> There are a number of beautiful places to stay from BnBs to world class hotels. Youngberg Hill not only makes great wine, but is a lovely BnB to stay with. And of course, if you can get in (reservations needed months in advance), The Allison Inn is still one of Condé Nast's A listers. Most places will run you anywhere between $300-$700 a night, so again, be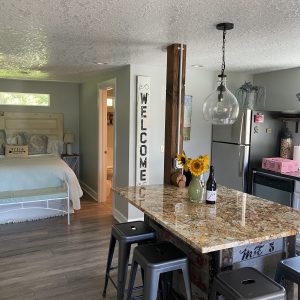 prepared for higher priced lodging.
Pro Tip: Looking to save a couple of bucks? We enjoyed a super duper, cute Air BnB (good for two friends or a couple) in Dayton, about 8miles from the town of Dundee. Since you're driving anyways, it's a fun place to hop off to for a night or two and again, will save you a good handful of dough! Here's the link for our 'Pinot Valley Escape' Air BnB. We loved it!
Eat >>> Again, lots of great food in the valley. Dundee Bistro is a staple for lunch, along with Tina's for a gorgeous dinner (locals love them both!). Looking for something fun, casual, outdoors + also 'very Willamette'? Just across the street from the Dundee Bistro is The Red Hills Market — the absolute BEST spot for lunch! An adorable place for grabbing essentials for your wine country bungalow: meats, cheeses, chocolates, nuts, snacks, wine and more or just a great place for gift grabbing. The menu is loaded with pizzas, yummy sammies, cheese/charcuterie boards, salads and more. It is so good! Pro Tip: Grab a bottle of my friends' Anna Matzinger + Michael Davies Eola Amity Pinot Noir + pair it to the market's grinder sandwich (you're welcome).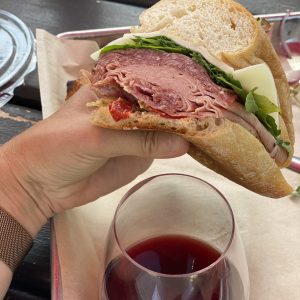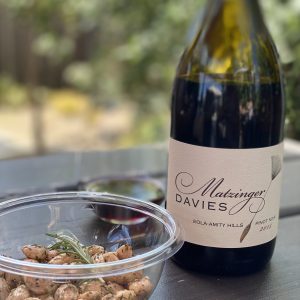 Fine Dining >>> Look no further than The Painted Lady. A stunning multi-coursed experience that is truly one of the best dinners in the state. Make reservations well in advance + be prepared to enjoy 8 courses (and their wine pairings if you desire), hand created, plated, served + described by some of the finer folks in the valley. A gorgeous dinner if you're looking for something extra special to remember your weekend with! The Jory Restaurant in The Allison Inn + the Joel Palmer House in Dayton is also an experience! The Joel Palmer House is known for their truffle obsession + stunning dining experience, it's a classic (also, just down from the Air BnB if you stay at the Pinot Valley Escape house–above–you'll be able to walk to dinner).
Driving + Dining >>> You'll have to designate someone in your group to drive to both the wineries and to your dinners at night. Ubers + Lyfts are really non existent and the cab services are completely unreliable. Not recommended. Instead, take a day/night off of drinking and drive yourself. Pro Tip: Buy a bottle at one of your tastings and enjoy a glass once you're back safe + sound at your overnight stay.
Mexican Food! >>> Do not miss your chance to snag a good burrito or some tacos in the valley. Due to the population of immigrant workers in the valley, the Willamette has some of the BEST MX food! We enjoyed Juanita's Cafe breakfast burrito in Dayton on our way out in the morning + it absolutely hit the spot. Juanita will be there serving up her enormous list of burritos — she makes a great chorizo, egg, potato burrito! Pro Tip: you see a random taco stand along your wine tasting way, hit it! Taqueria El Burrito in Newberg is a great staple.
The Coast >>> And, when you've had your fill of Pinot Noir and Chardonnay — you head to the coast! Cannon Beach, still to this day, is one of my favorite towns in America. An escape I would take often (just 90 min from Dundee) when I lived in the valley. A gorgeous getaway from moody + cloudy in the fall and winter to sunny + stunning in the summertime. We stayed at the Hallmark Inn Resort + Spa. A lovely place to stay directly on the beach + snag all the shots you'll want of those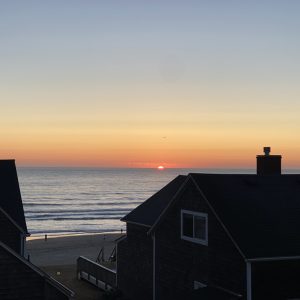 amazing sunsets you'll see. Pro Tip: Get a massage here, we each had one and they were good! The hotel does provide a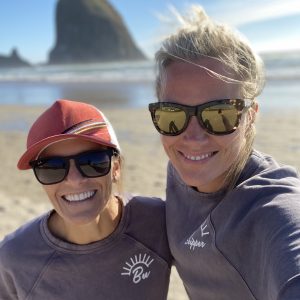 beach blanket and/or chairs to heading on out to the beach for sitting and snapping your best IG pics directly in front of Haystack Rock! The rock best known for its buried treasure in the classic film: The Goonies.
Beach Picnic >>> Looking to really take those IG pics to the next level? I would highly recommend my new pal, Destiny's company: Culinary Concierge. From bougee picnics, to gorgeous (and delicious) charcuterie/cheese boxes to go, crab boils + more — grab a comfy spot on the beach just in front of Haystack Rock + line up a service of hers while on the beach.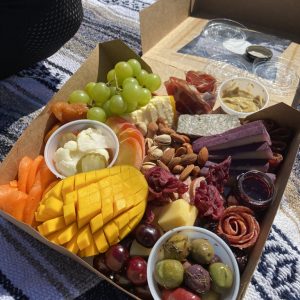 Beer >>> There is a TON of beer to enjoy everywhere you go in Oregon, esp Portland. But truly, also some great places to just dip in to along your travels. The Pelican Brewing Company in Cannon Beach is a great place to great a pint + hang on their little beer garden along the main drag in Cannon Beach. Or, McMenamins atop the Hotel Oregon rooftop in McMinnville, if you're looking for a fun historic sip.
Look, Oregon is an amazing place! My 5 years of living there were some of my favorites. And, I haven't even covered hiking, biking or skiing in this post–clearly, you could stay for weeks! There are oodles of places to drive, camp, fish + more along the way. Never a dull view as the state is lined with green space and tall piney timber — filled with only the most exquisite scents (from piney green aromas to salty ocean sea breezes). Truly, one of the country's most stunning landscapes. And if you thought every coastline along the west coast was the same, think again — Oregon offers some of the most dramatic coastline on the west coast.
And still somehow whenever I visit, I just still feel like 'I'm home'. A place that will always hold a very dear space in my heart for years to come. I hope you enjoy it, too!
Sip in a few of these tips + if you have other reccos you find along the way you'd like to share — pls add them to the comments below!
Cheers!