Women In Wine: Patty Douglas of The Wine Company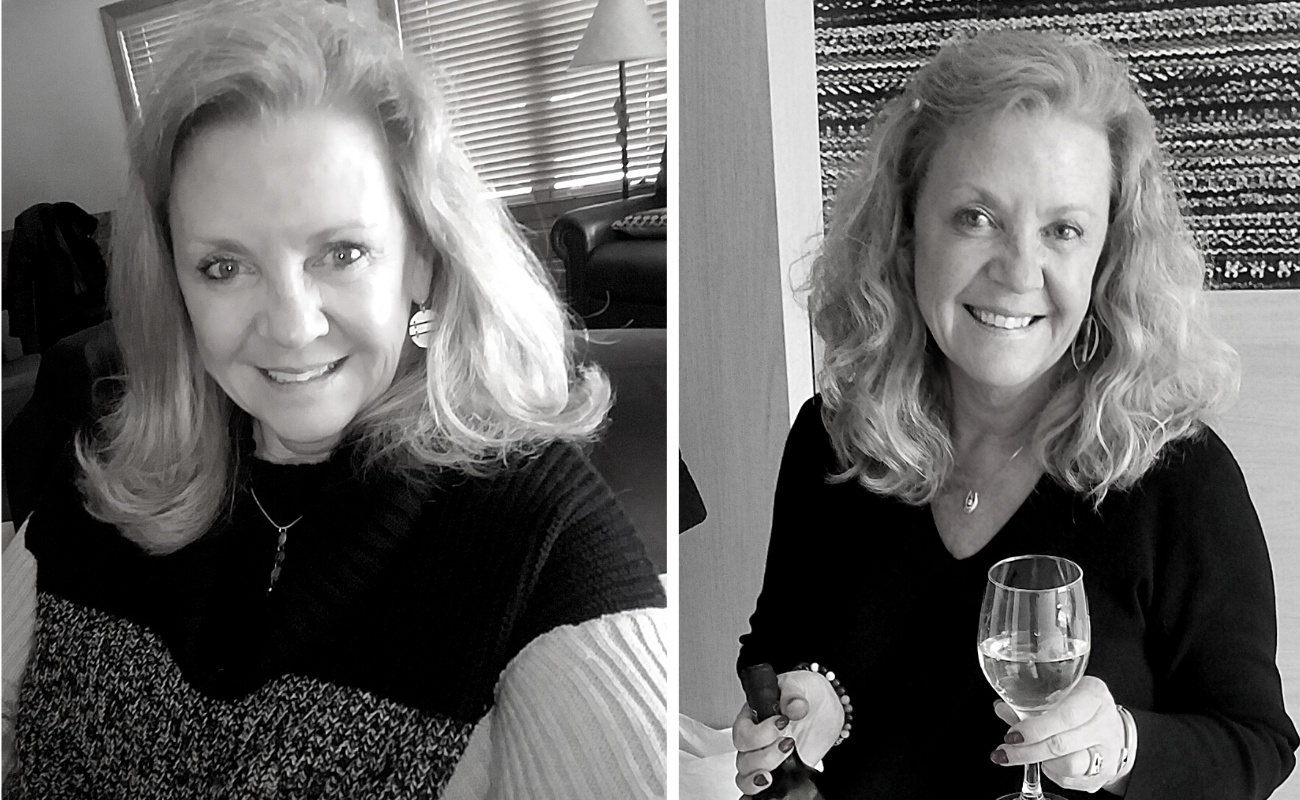 This is our new blog feature, Women In Wine! Once a month, we'll profile a badass woman in the wind industry and ask her how she makes it all happen. Enjoy!
MEET: PATTY DOUGLAS OF THE WINE COMPANY
What brought you to the wine industry?
I worked at Winfield Potters in St. Anthony Main while attending the U. I knew I wanted to go into sales of some sort, as I had a degree in marketing and speech communications. I would see very cool people coming in and educating us on wine and spirits and I thought that looked intriguing. I contacted some local icons in the business, Judi Britt and Susie Deshon, to ask about the industry and where I should pursue.They both said Griggs Cooper (now Breakthru) was a good training ground. I bothered Marion Dauner for a few months and she finally hired me in 1987. It was a great training ground and I was there for 10 years, until I realized my passion was for wine. I then left and went to a fine wine wholesaler, World Class Wines.
Tell me a little bit about your current job and what you do on a day-to-day basis:
After Griggs, I spent 15 great years at World Class Wines before it became a part of Southern. In 2010 I was hired at The Wine Company as the first On-Premise sales manager. I loved that role as I was able to work with so many amazing reps, customers, and suppliers building the on-premise side of our business. Unfortunately, as COVID hit, my role has changed and now I am Key Account Development, which involves helping to get restaurants back up and running.

What do you like best about your job?
The best part of my job for sure, is dealing with all our amazing buyers and managers that work so hard to keep the lights on! The challenges are so difficult and every day I am so impressed with the resilience of our industry. I love trying to figure out how to help make them be profitable in such a trying time.
What's your work "uniform" like? Do you have a particular outfit/lipstick/pair of sneakers/etc. that puts you in the right mindset?
I'm very much into casual comfort. I love to accessorize with cool jewelry, often times from local artists that I seek out from some of our local retailers around Minnesota.
How do you stay motivated each day?
I feel very compelled to help all of these hard working restaurateurs who work tireless hours trying to stay afloat. Their determination is what drives me!
What's the first thing you do in the morning and the last thing you do before bed?
I do check my phone first thing. It helps set the tone for the day. I used to turn on the news too, but that is too depressing now.
I've always wanted to be a better book reader. I have been a good reader of trade publications, but not so many books. Currently however, I have been trying to read books right before bed. Right now, I'm reading Daring Greatly by Brene' Brown. Vey inspirational!
Do you have children/how old are your kiddos? What's it like balancing work and being a mother? Any tips?
I do have two beautiful daughters that I have raised in this industry. My oldest is 26 and she just got married a few months ago! And my youngest just graduated from the U. The flexibility of our world worked very well when they were young and involved in lots of different activities. I was able to balance work and home life well. A good tip is that it ok to ask for help. Especially during OND. Usually, that is a very busy time in our industry. I've had the pleasure of working for great organizations and we would always try to help each other out.
What's your advice for someone hoping to break into your field?
Now, it really is important and accessible to get some good education via CMS, WSET, or any other accredited organization. Many people, like Leslee, offer great ways to learn about wines too. Having worked in restaurants or retail stores helps, as well. There are so many facets of our business, it is important to be exposed to all of the different categories.
As much as I don't love the big companies, they are usually great training grounds for understanding how this business works and how to run a territory.
Do you have a favorite or funniest on-the-job memory?
Oh, so many! The experiences that I have had the privilege to have are unbelievable. I have traveled the world, met icons in our business and tasted some of the greatest wine in the world. One memory that stands out: Visiting Vega Sicilia in Ribera del Duero. I've never had an experience that brought me to tears, but that tasting did. Not fancy or formal, but just knowing that I was at one of the greatest places in the wine world, tasting some of the greatest wines, literally brought on that emotion. 🙂
How do you stay healthy as a professional in the wine industry? I imagine it's very easy to indulge! Any tips?
It is hard! It was even harder when we had events in restaurants a few times a week pre-COVID! I love yoga, hikes, tennis and Zumba 🙂 I usually am doing something 4 to 5 times a week. My daughter and I are really working on finding delicious flavors that are gluten and dairy free. Lots of cooking experiments are constantly going on. I don't have to avoid those food groups, but I feel better if I do.

What is your go-to wine–the one that's ALWAYS in your cellar/fridge? Why do you love it?
Pinot Noir from Burgundy and Oregon is my ultimate jam, but day-to-day, I find great wines that over deliver from Spain and Portugal. I will say that I love experiencing all the beautiful rosés from around the world too. Rosés seem to go with everything!
What's your favorite weird food and wine pairing? Like, the one you might be embarrassed to admit to?
I'm not sure that it is too strange, but bubbles/Champagne with really good French fries or any salty snack is so good!
If you can't drink wine, what are you sipping instead?
I was always a Vodka soda gal, but now we sell some amazing craft spirits and I am exploring gins and bourbons. That has been fun and delicious. I never thought I'd love either of these categories, but I have been so pleasantly surprised.
Favorite food or beverage to bring to a gathering/party?
I always bring a good bottle of wine, but I'm now trying to learn and educate my friends, so I'll bring a new craft spirit to try too.
I am also trying to expand the love of sherry. It is such a diverse product with so many applications. Currently, Lustau Amontillado is my go-to.
What's something you do that makes you feel your most powerful?
I love to educate new staff who have a passion for this business. I still get excited to talk about a hot new wine region or discuss new cocktail ideas with like-minded people in the trade. I usually feel energized and excited about passing on good information about a certain topic, and then watching that evolve in their establishment.
Tiger King or 90 Day Fiancé? Tiger King
Sparkling water or still? Sparkling
Morning or evening? Evening
Ice cream or potato chips? Potato chips
Corn dogs or pronto pups? Corn Dogs
Introvert or extrovert? Extrovert
Concert or Broadway play? Both
Cardio or strength training? Cardio
Beach vacation or European vacation? Beach vacation
Super Troopers or Wet Hot American Summer? Wet Hot American Summer
Neutral tones or bold colors? Neutral tones
Dishes or laundry? Dishes
Star Wars or superheroes? Star Wars
Lipstick or eyeliner? Lipstick