Women In Wine: Leslee Miller of Amusée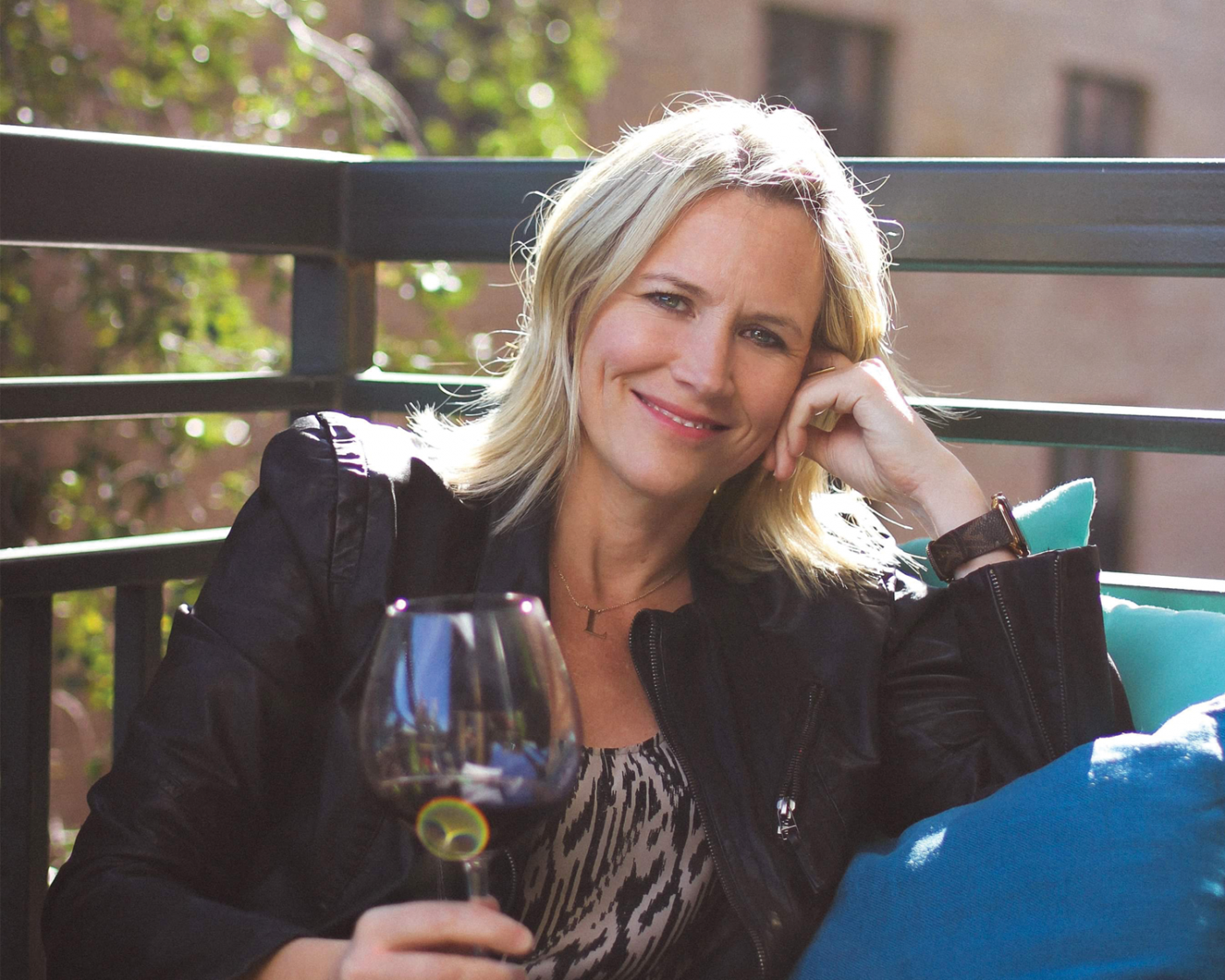 This is our new blog feature, Women In Wine! Once a month, we'll profile a badass woman in the wind industry and ask her how she makes it all happen. This month it's our own Leslee Miller. Enjoy!
MEET: LESLEE MILLER of AMUSÉE, SIP BETTER, and CÉPAGE
What brought you to the wine industry?
I was seriously introduced to the wine industry when I took my first job outside of my home state of WI at a ski resort in Colorado, when I was 19 years old. I started working hospitality in a wide variety of fine dining restaurants, at Keystone Resorts, a very loooooong time ago. Let's just put it this way: Keystone then was called "Keystone Resort" and was owned by Ralston Purina (today it is widely known as part of the Vail Corp family).
Tell me a little bit about your current job and what you do on a day-to-day basis.
I am the owner of Amusée, Sip Better and new wine gift company, Cépage. I am the CEO, social media maker, writer, wine educator, entertainer, mentor, coffee go getter, creator, box maker, video talent, bookkeeper… (the list goes on and on and on).
What do you like best about your job?
Meeting and interacting with my clients! I absolutely LOVE the people the world of wine has introduced me to, both from the production side of the industry and the client side.
What's your work "uniform" like? Do you have a particular outfit/lipstick/pair of sneakers/etc. that puts you in the right mindset?
Ohhhh girl! By day, I am yoga pants wearer to the MAX. Lounge wear, wine tees, sneakers in every color and a hoodie? Call me good! At "work" I'm a blazer, boots, classic kind of girl. Professional, yet casual. I love a good east coast look paired with a west coast vibe if you catch my drift.
How do you stay motivated each day?
The wines and families that I get to talk about, taste with folks, introduce them to! I LOVE transcending not only someone's palate, but their minds when it comes to wine. I love to provide an experience that helps folks envision who made the wine, how it was grown and why it tastes the way it does. The smell of the dirt, the grass, the wine's surrounding. I love seeing the "lights" come on for folks when they get there!
What's the first thing you do in the morning and the last thing you do before bed?
Coffee, coffee, coffee! Everything about it (the smell, taste, the temp) brings me to life in the am. Two things about my nighttime routine: skincare and yoga. I have always loved a good skin care routine before bedtime. Lotions and potions keep me (and my skin) feeling like a million bucks before I go to sleep at night. Also—a good stretch, legs up the wall or 'happy baby' before bedtime makes me feel a bit more relaxed before I snuggle in.
Do you have children/how old are your kiddos?
Ahhhhh, no. Wait, did I say that weird? LOL! No babies here. BUT, I am an auntie to my friends' kiddos. And, I love it! Presents, treats and spoiling them galore—count me in!
What's your advice for someone hoping to break into your field?
Listen, soak it in (all of it), taste EVERYTHING and work every single position in the industry (restaurant, retail, winery side, wholesale, intern)—super important for growth and a well rounded wine professional, in my opinion.
Do you have a favorite or funniest on-the-job memory?
One of my favorite memories was a dinner I performed with Marc Hochar of legendary winery, Chateau Musar. His father, Serge, arguably one of the most famous winemakers of his time, asked me years before to write about one bottle (after opening it) for 30 days. I did just that. Journaled about the wine and took some of THE most personal, descriptive wine notes of my career on one open Chateau Musar bottle for 30 days. I ended up sharing a bit of my journaling at the dinner in front of our 50 person event. It brought both Marc and I to tears connecting us both to the memory of his father. A memory and experience that truly changed my wine life.
How do you stay healthy as a professional in the wine industry? I imagine it's very easy to indulge! Any tips?
Sip and spit! When I first moved to MN, I could not believe the number of wine professionals that still "drank" through tastings. Sort of blows my mind today. Keeping your palate (and your mind) intact is important for keeping that balance amongst our industry. Over indulging and looking tipsy in front of your peers, other wine professionals or consumers starts to look a little lushy. I keep that look for home!
What is your go-to wine–the one that's ALWAYS in your cellar/fridge? Why do you love it?
I always have Nebbiolo on hand at home. Always tucked away in the fridge so that I can pop the cork slightly chilled. I LOVE a good 50° Langhe Nebbiolo, yum! Between the crispness of the red cherry fruit, the savory element and the mouthwatering acid—I feel like a great Nebbiolo can conquer most food pairings.
What's your favorite weird food and wine pairing? Like, the one you might be embarrassed to admit to?
First off, I'm never embarrassed to say I wolfed down a box of crackers, popcorn or chips with a GREAT bottle of wine! I feel like it's almost my signature. Ha! I do love love love white cheddar Cheez-its with a baller bottle of Blanc de Blancs from Champagne—a certifiably legit game changer. I double dog dare you to try it!
If you can't drink wine, what are you sipping instead?
Either coffee or cherry flavored Bubly sparkling water.
Favorite food or beverage to bring to a gathering/party?
Oh, always bubbles! Especially a great sparkling rosé! You know, I like to set the mood. 🥳
What's something you do that makes you feel your most powerful?
I'm not sure 'powerful' is the word—but maybe I feel my most confident when I truly feel KINDNESS. I cannot explain the confidence I feel when folks are genuine with me. I feel like it is so rare now with social media, etc. that it is unique to see anyone's true human side anymore. When I'm teaching wine and I'm sharing a story about a winery family, a wine region I went to, or a country and I see people connect in a real way to that sense of place, land, dirt, culture — I am overjoyed. It is a feeling of connecting someone to something so special that I was so fortunate to experience. It's like bringing them along with me on the same trip. I guess it's a whole bunch of stuff: vulnerability, honesty, genuineness and experience—all wrapped into one big warm and fuzzy feeling, KINDNESS. Kindness makes me feel powerful—how bout you?
LIGHTNING ROUND
Tiger King or 90 Day Fiancé? So hard!!!! 90 Day!
Sparkling water or still? Sparkling
Morning or evening? Morning
Ice cream or potato chips? Potato chips
Corn dogs or pronto pups? Pronto pup
Introvert or extrovert? Hmmmm, one would think I'm an extrovert — but I'm truly an introvert/extrovert.
Concert or Broadway play? Concert
Cardio or strength training? Cardio
Beach vacation or European vacation? EU vacay
Super Troopers or Wet Hot American Summer? Wet Hot American Summer
Neutral tones or bold colors? Neutral
Dishes or laundry? Laundry
Star Wars or superheroes? Superheroes
Lipstick or eyeliner? Eyeliner

Thanks, Leslee!
Follow Leslee on Instagram @sipbetter, @shopcepage, and @amuseewine of course!