Women In Wine: Erin Ungerman of New France Wine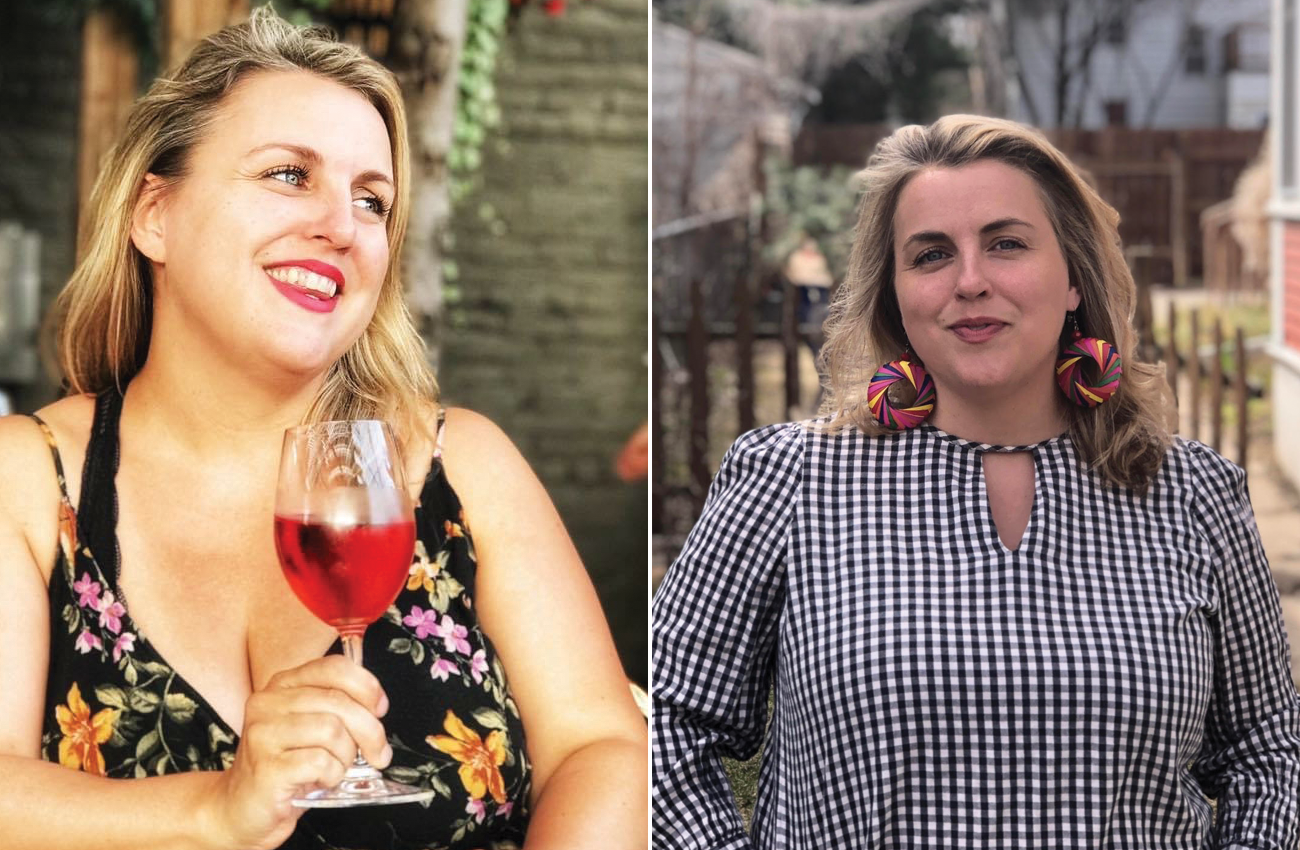 We're starting a new blog feature here at Amusée: Women In Wine! Once a month, we'll profile a badass woman in the wind industry and ask her how she makes it all happen. Enjoy!
MEET: ERIN UNGERMAN, VP of New France Wine Company

What brought you to the wine industry?
I worked in restaurants for 15 years. Eleven of those years I was a wine buyer for my own restaurants [owned with Hector Ruíz]. I was looking to make a transition and wine sales felt like the natural progression of things.
Tell us a little bit about your current job and what you do on a day-to-day basis.
My official title [at New France Wine Company] is Vice President / Director of Sales. I wear all the hats! I have about 40 active accounts that I personally handle, and I support our sales team by maintaining relationships with key accounts and buyers. Field calls, questions by the other sales reps in our company. I manage and maintain relationships with many of the suppliers & importers we work with at New France. I am part of a core group at New France that tastes and chooses wines to bring in as a company. In non-COVID times, I handle all of our events and plan tastings, wine dinners, and educational seminars. I manage the company calendar. So anytime a winemaker or one of our suppliers wants to come and work the market for a few days, I organize that from start to finish. I am sure I am missing some things…. It is an interesting time, and I have been adapting and pivoting quite a bit in the last 6 months!
What do you like best about your job?
I love the people I work with, we have a great team at NFWC, and an amazing wine community in MN. The best part of my job though is representing the "Dream Book," as I like to call it, a portfolio of wines we have curated over the years. Sharing the stories/intentions of these families, farmers. And through that, learning about history, geography, farming practices, winemaking, language. I am constantly learning, and I LOVE THAT!
What's your work "uniform" like? Do you have a particular outfit/lipstick/pair of sneakers/etc. that puts you in the right mindset?
Red lipstick, my go-to.
How do you stay motivated each day?
I think it helps that I truly have a job I love. So generally, it comes naturally. Though of course there are days where I feel a little stuck, or uninspired so to speak. I try to be gentle with myself in those moments. Take a walk, clear my head. Remind myself that tomorrow is a new day.
What's the first thing you do in the morning and the last thing you do before bed?
I have been trying to walk to the lake first thing in the morning and set an intention for the day. The days I cannot make it to the lake, I try and take a few deep breaths, stretch a little bit and set an intention. Or when I cannot get my act together and do those things, dishes. Dishes are another form of my morning meditation. My evening rituals are a bit more sporadic. The big thing I am trying to do is stay off any screens 30 minutes before I go to bed.
Do you have children? What's it like balancing work and being a mother? Any advice?
I do have kids, but they are older now, 19 & 15. When I started at NFWC 8 years ago, that looked very different than it does now. I feel like as a working mom, we just do it, we juggle all the things. Multitasking is our superpower. My advice would be to be gentle with yourself. There are days you feel like you are superwoman! And then days you feel like you are coming up short everywhere (at least that was/ is my experience). So in those moments, do not be too hard on yourself! I have an amazing group of badass mamas around me, and those friendships have gotten me through those harder moments.
What's your advice for someone hoping to break into your field?
I would say having restaurant or retail background is important, customer service & people skills are key. Most people who come to work on the distribution side of things come from those fields.
Do you have a favorite or funniest on-the-job memory?
Ahhh, so many to choose from. One that sticks out was a tasting at small retail account in the western suburbs a few years back. The theme was Italian wine and Opera. It was a very small space, and I was pouring with reps from three other companies. It was packed, so I was pouring and talking non stop. I was trying to give as much background/education on the wines I was pouring in that setting. I had not thought much about the Opera piece of the tasting, or asked what that entailed. So, when one of the other rep's who was pouring wine suddenly burst into song…well that caught me a bit off guard. Then the rep that was pouring right next to me started singing as well! S now 2 of the 4 reps pouring wine are also singing opera. So of course, the folks attending the tasting started asking if I too would be singing opera! I felt like I was in some kind of nightmare! Haha! Opera singer is not on my resume. I was very happy when that tasting was over
How do you stay healthy as a professional in the wine industry?
Ha! Not always easy. I try to stick with moderation, taking a few nights off from wine. I am very aware that my industry has an underbelly, as addiction is a very easy thing to mask in our job. So, keeping my relationship with alcohol as healthy as possible and checking in with myself on the regular about that.
What is your go-to wine–the one that's ALWAYS in your cellar/fridge? Why do you love it?
I am a big bubbles fan! Right now I am kind of obsessed with this producer we represent, J Laurens. A sparkling producer from Limoux, France. The quality of the wines for the money is insane! So I pretty much always have a bottle of their bubbles in my fridge.
What's your favorite weird food and wine pairing? Like, the one you might be embarrassed to admit to?
Dots Pretzels and Rosé…
If you can't drink wine, what are you sipping instead?
Tequila. Big fan of it on the rocks, with a little lime. In the cooler months, Bourbon or Whiskey.
Favorite food or beverage to bring to a gathering/party?
Bubbles, it is my go-to.
What's something you do that makes you feel your most powerful?
I am not sure if this makes me feel my most powerful, but I will say that being a woman in our industry has its challenges at times, like many industries. Eight years in now, I definitely feel more empowered to call out toxic behavior, even when coming from a customer. I also feel really good about helping shape the culture of our company. We have been around for over 20 years, but in the last 2 years had a change in ownership and quite a bit of growth. It has been an exciting time, with challenges of course.
Thanks, Erin!
Follow Erin on Instagram @machita17 and @newfrancewine.