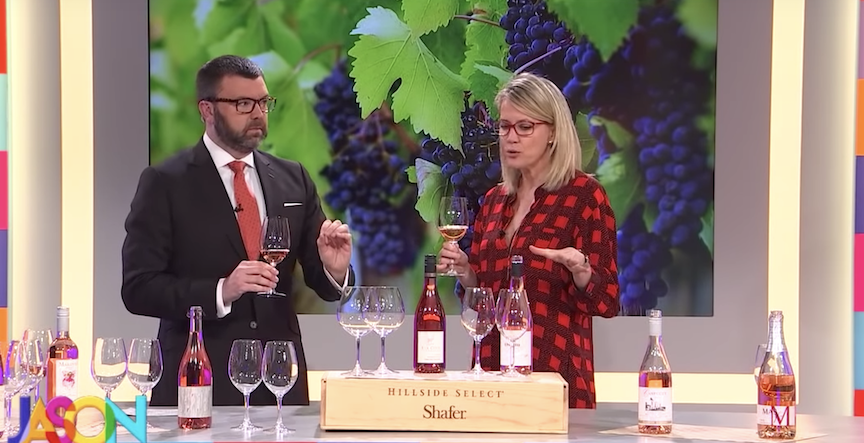 This week on the Jason Show, I share a handful of the freshest rosés we're seeing in the market as we begin the first week of April.
Get excited — rosés are hitting the shelves!
Check out this delicious list of some of my early season favorites — head to minute 34:10 in the latest episode to see which ones Jason + I love the most with all my favorite pairing recommendations!
This segments rosés, in the order tasted — all 2018 vintage:
Mas Fi Cava Rosé ~ Penedès, Spain
Chateau de Campuget Grenache/Syrah Rosé ~ Costières de Nîmes, France
Ostatu Tempranillo/Garnacha ~ Rioja, Spain
Elk Cove Pinot Noir Rosé ~ Willamette Valley, Oregon
Broc Cellars 80% Valdiguié, 14% Zinfandel, 6% Trousseau Rosé ~ California
Mariposa País Rosé ~ Maule, Chile
Alexander Valley Vineyards Sangiovese Rosé ~ Alexander Valley, Sonoma, California