Cinco de Mayo Wine + Taco Pairings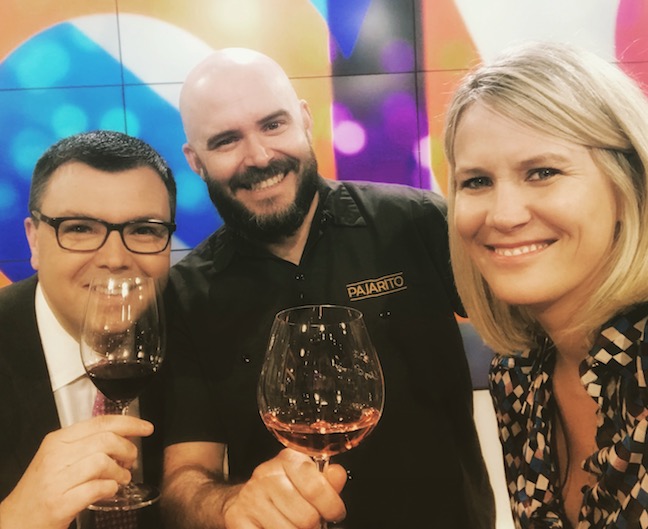 Happy Cinco de Mayo, my friends!
Yes I know, it is almost sacrilege to speak of another libation on this day other than tequila + beer – am I right? But you know me, and well…you know I love to pair wine to just about anything on the planet, so I went there. WINE paired to TACOS, mis amigos! In case you missed my segment with good friend and owner of Pajarito Restaurant in St Paul, Tyge Nelson, on the Jason Show this week on Fox 9 — here's a recap of what I paired to these delicious tacos!!
Soter 'North Valley' Pinot Noir Rosé ~ Willamette Valley, Oregon paired to Tennessee Hot Chicken Tacos
Mantlerhof Grüner Veltliner ~ Kremstal, Austria paired to Fish Tacos
McPherson Pinot Noir ~ Victoria, Australia and Canned Field Recordings Pinot Noir ~ Paso Robles, CA with Braised Kale Vegetarian Tacos
Gramercy Cellars 'Third Man' Grenache ~ Columbia Valley, WA paired with Pork Canitas Tacos