Grape Intelligence: 2018 Wine Predictions + Trends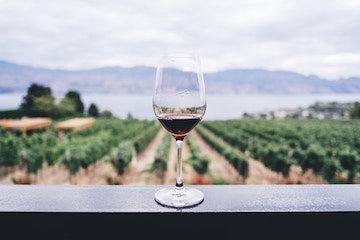 The world of wine is ever changing. From year to year, we see trends come and go, sectors of the industry rise and others diminish. This past year, we felt the fury of Mother Nature and the effects that weather patterns, drought and more had on our illustrious industry. So what is in store for 2018? I asked a dozen of some of my favorite wine professionals what they thought was to come, here's what they had to say.
My "prediction" for 2018 is more about what has already happened and what is about to happen than an actual prediction. The single most important event in the production and sale of wine right now is climate change and its continuing impact. The speed of global warming is making us rethink which grapes are planted in which locations. Bordeaux may soon be too warm for Cabernet Sauvignon, just as Napa Valley probably already is. They are planting Syrah in northern Beaujolais. Look for more traditional wines to be grown at altitude.
Along the same lines, forget, for the moment about wildfires in California, which might account for 1/10 of 1% of worldwide production. Focus on the disruption of weather in France (Frost, mildew, hail and torrential rain) and Italy, or gigantic fires in Spain and Portugal. These weather related events have negative effect on 40-50% of the world wine supply. We are getting reports of crop loss ranging from 20 to 90+%.
Climate change and its effects are going to be the issue of 2018….and subsequent years to follow.
~ Jack Goldenberg, Owner, 1010 Washington Wine + Spirits
_________________________________________________________________________
Here are my thoughts/suggestions/predictions on wine for 2018:
Rosé will still continue to rise in its popularity and more premium brands will join in on the success.
With the unfortunate wildfires in California and with production expected to be less in European markets, prices are expected to rise with the worry of shortages.
As in 2017, packaging will continue to be innovative with Bag-In-Box and Canned Wines instead of the typical bottle in 2018
Along with the packaging, branding will be more relevant as everyone will try to differentiate themselves from the masses. Look for uniquely styled labels.
The trend towards buying more local wines, organic wines and visiting local wineries will continue in 2018.
Purchasing wine on-line is growing faster as retailers are concerned with Amazon/Whole Foods getting into the liquor/wine distribution game. Just get a subscription to Sip Better and you won't have to worry!


An increasing thirst for wine education and wine event mixers where Millennials can mingle with their own age groups is the trend. "Experiences" for the Millennials is where it is at.
Look for big things from South Africa, Spain and South America…specifically Sauv Blanc from South Africa, Albariño from Spain and Carménère from Chile!
Wine lists at restaurants are continuing to shrink in size and becoming more globally regionalized in their offerings.
~ Tom Olson, General Manager, St Cloud Country Club
_____________________________________________________________________
LOOK EAST! Looking east to places like Slovenia, particularly eastern Slovenia's Stajerska where wine making is evolving from a coop mentality to single grower, high quality wines. The Slovenians are investing in better wines and know how to go to market better than some of the other eastern block countries.
Champagne: Not just for holidays and birthdays anymore, folks are drinking the stuff everyday! Thank goodness.
And now for some "bubble-bursting"…(a trend that I hope will happen)
1) Understanding that NOT ALL RM Champagne or "Farmer Fizz" is great – cuz its not! ( I personally don't like the FF term because it cheapens what is truly a labor-intensive expensive process and as well as prestigious category)
2) Looking to some of the great Champagnes made by NMs (under Negociant labels). Even our culty Raphael Bérêche has wonderfully artisanal wines made under his Raphael and Vincent Bereche Cru Seleccioné labels. Don't discount NMs!
And trends for the masses….
Wine cocktails: like this year's wine with fruits ( i.e. the Pamplemouse grapefruit craze that came out of France this past year) will surely spawn more easy drinking fruity wine beverages.
National Chain wine and spirit stores-will this mean less choice for consumers? Often they buy only wines that do well in the national scan data. In other words, support your specialty wine shops, they buy what they have tasted and love, not what the Nielson reports tell them to buy.
~ Annette Peters, Owner + Portfolio Director, Domaines and Appellations & Bourget Imports
__________________________________________________________________
Not to sound bleak, but the continued mergers of giant wholesalers nation-wide (including MN) will lead to even less diversity in wine choices in big box stores. We're told that more outlets for wine are great for the consumer, however, it slowly leads to the homogenization of the market. We need to continue to support the independent stores, with excellent selections and keen staff, or else they will disappear. Create demand for things off the beaten path, and edge outside of the comfort-zone of known-entities. Our specialized retailers and restaurateurs continue to elevate the Minnesota market with their selections, moving us closer to a truly dynamic wine scene.
And speaking of going outside of comfort-zones, we are seeing a big leap in the quality and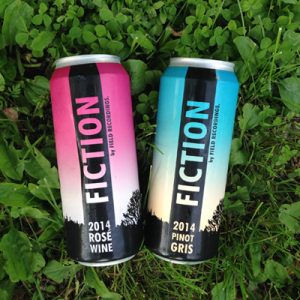 selections of wine in different packaging; boxes, cans, and kegs. This past year, the wine-in-can phenomenon went gang-busters, as did the keg wine business. We'll see many more options in all three this coming year, including more stores and restaurants supporting them.
We'll also be seeing a continued search for wines made with sustainable farming practices, be it certified organic, biodynamic, or non-certified. The quest for authenticity in wine will still be going strong in 2018. Here's to a fruitful, happy and healthy 2018! I'll be installing a kegerater in my basement, rosé on tap year-round!
~ Vanessa Lisovskis, Sales Representative, Bourget Imports
____________________________________________________________________
My prediction for 2018 is that interest in serious ciders will continue to grow as we see more available and there is continued recognition of their quality, diversity across regions, and general deliciousness. I love trying every cider I can—they're unpretentious, easy, great with my favorite food (cheese), and have just enough funk. Cider has just enough in common with wine that they're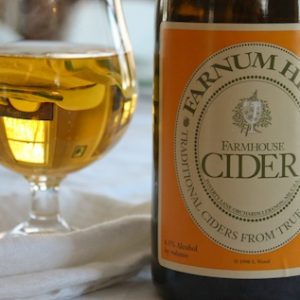 familiar, but with enough different that they feel like a vacation. (I have a hard life of too much wine…) My hope is that cider can be the bridge for the passionate, geeky craft beer community into the world of lively, gulpable natural wine.
I also hope more attention is given to the wines of Alsace. It is the major French wine region I hear the least about, and my knowledge of Alsatian wine is lacking. I've been impressed with nearly every Alsatian wine I've had, and they pair terrifically with fall and winter food, but I feel the whole region has sadly been dismissed as the "boring old uncle" of French wine. Hopefully in 2018 we'll spend some time with that "boring old uncle" and realize we have everything in common and they're the coolest.
~ Ginny McClure, Sales Representative, Rootstock Wine Company
_________________________________________________________________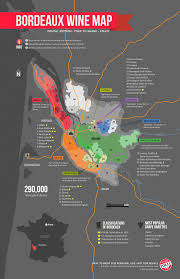 My wine prediction for 2018 is a comeback to the classics. Bordeaux reds with their classic heritage, traditional wine making styles and original sense of place in particular. When the world seems to be unraveling before our eyes and surprises are lurking around each news broadcast, we can trust that this tried and true wine growing region will give us exactly what we expect. Also giving us a chance to learn about a region that is overlooked by the most or the wine community.
~ Brad Butcher, National Sales Director, Jordan Vineyard & Winery
______________________________________________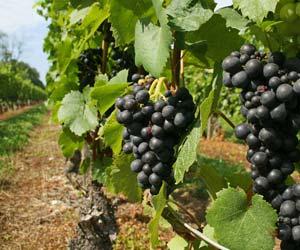 The progressiveness of the wine professionals in the market has consumers understanding the importance of fruit and acid balance in wine. I've noticed customers straying from the Chardonnay aisle in search of Chenin Blanc, Riesling, and Pinot Blanc; grape varietals with some lift and verve. For years the mantra of my colleagues has been Muscadet and Beaujolais, everyday. The popularity of acid driven, fruity red wines like Gamay is climbing. At 1010 Washington we used the ripe, accessible 2015 Beaujolais vintage to get customers foot in the door and set the hook. The next step will be for a customer to try a Beaujolais from a classic acid driven vintage. Then maybe a Nerello from Sicily.
~ Rob Bonelli, Fine Wine Manager, 1010 Washington Wine + Spirits
______________________________________________________________________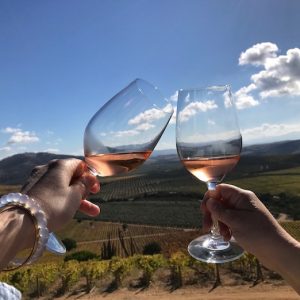 2018 prediction—I think (hope) the Rosé category will continue to grow and there will be an even bigger demand for "premium pinks" from all over the world!
~ Rikki Iglesias, Director of Sales, World Class Wines
___________________________________
I think the "Natural Wine" movement is going to continue strong in 2018. Not a flash in the pan like many people predicted. With that, I hope the conversation of what makes or qualifies a wine as Natural also continues. As well as, just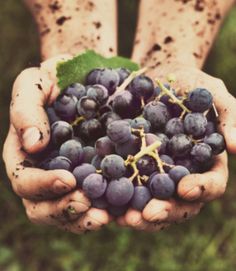 because the wine is "Natural" does it mean its better? I think we need to continue that conversation as well. I also think we will see these off the beaten path wine regions continue to grow, and gain traction. In 2017 we saw huge growth in our Slovenian & Croatian wine sales. A pink Pinot Grigio from Slovenia, was in our top 5 selling wines this year! We will continue to hunt for these cool off the beaten path wines, and regions and get them in everyones glasses!
~ Erin Ungerman, Manager, New France Wine
________________________________________
The world of wine is spinning in many directions. The big guys, both producers and distributors, are getting bigger but the discerning wine lover (a still small, but always growing, segment of wine drinkers) is demanding hand made, wine as food wines that can only come from small producers and specific plots of ground. As disgusting swill blend sales continue to increase (don't want to name names, but you know who they are), blends that embrace complexity and the savory and evoke their origins and have something interesting to say will continue to gather a following.
~ Fred Peterson, Found/Winemaker, Peterson Winery
__________________________________________________________________
I said this last year and I am still convinced that the VERMOUTH wave will hit in a big way in 2018. Look for aromatized wine from Europe being served by the glass in restaurants and being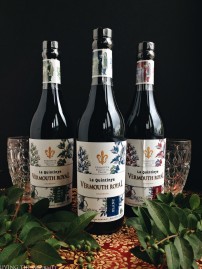 incorporated much more in low alcohol cocktails, like Americanos and Spritzes. We will also see a lot more domestic vermouth producers coming on the scene as the American palate begins to embrace one of the Old World's oldest wine styles.
~ Dana Bonelli, VP of Sales Midwest/North Central, Domaine Select Wine + Spirits
__________________________________________
What do I think? I think the continuing push for obscure, esoteric grape varietals is still on the rise along with the quest for sipping in the 'natural' wines of the world. Both of these categories are sort of making me insane at the moment because the education around these two subjects is generally fairly confusing for the average wine drinker.
"Is my wine supposed to smell like cow poop and is all of my wine supposed to be cloudy? Does that mean it's good? A retailer told me that if it doesn't smell 'poopy' then I'm not picking 'good' wines, is that true?"
These are all the questions that I get as an educator on a weekly basis. Folks reaching out to me via email, twitter, FB. Yikes! At what point can we be excited about drinking CLEAN wines again? And get down to explaining the history, the how and the meaning behind 'natural' wine.
Also, how can we help to make the esoteric grape set 'drinkable'? Can we please just start with explaining the weight of these grapes, acid, alcohol, texture of the wine first? Look, there are thousands of grapes on the planet, most of which will most likely never be tasted by 95% of the general public. My job is to introduce folks to grapes that may be esoteric but to also help folks understand why they would like the grape. For instance, like Chardonnay? Then you might like Pošip from Croatia. Why? Due to its weight, texture, mouthfeel and food pairing abilities. My job is to take the intimidation out of drinking wine for the consumer. To help lead folks around the world of wine in the way of taste, palate and profile. NOT intimidate them with fancy bullshit language, a lapel full of SOMM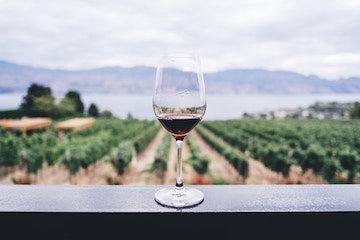 pins or an ego that doesn't allow for questions. Clearly, LOL, I feel pretty strongly about the 'egotism' of wine at the moment. Can we please get back to 'normalizing' this speak, which will lead to supporting the farmers that are busting their asses to make great wine. 'History and story' go a long way in the realm of drinking wine. Connecting wine to its sense of place and time are the things that I love to teach. For me, it's the reality of wine. It gives WINE life.
Lastly, I think at some point we'll have just about everything we need delivered right to our doorstep. As a busy working professional, I used Instacart at least twice a month this past year. Why? Not that I don't want to support our amazing local retailers, but because I really have no time in my day to get to the store. Having my groceries, clothes and WINE delivered to my doorstep has made my life sooooo much easier! Also the reason why I started Sip Better this past year. Haven't checked it out yet? Well get there, and order real wine made by real winemaking families sent right to your door!
Most importantly, I wish for a very prosperous and healthy year of wine in 2018. 2017 brought much heartache to my winemaking friends in the industry. Dear Mother Nature, throw us a bone this year, girl.
~ Leslee Miller, Sommelier + Owner, Amusée + Sip Better

Image Credits: Sip Better logo 2, Amusée image 3, Amusée image 4, Wine Folly Map 6, Wine Searcher 7, Amusée image 8, Unsplash 10, Domaine Select 11, Unsplash 12