Wine Industry Professionals' Top Wine Trends expected in 2017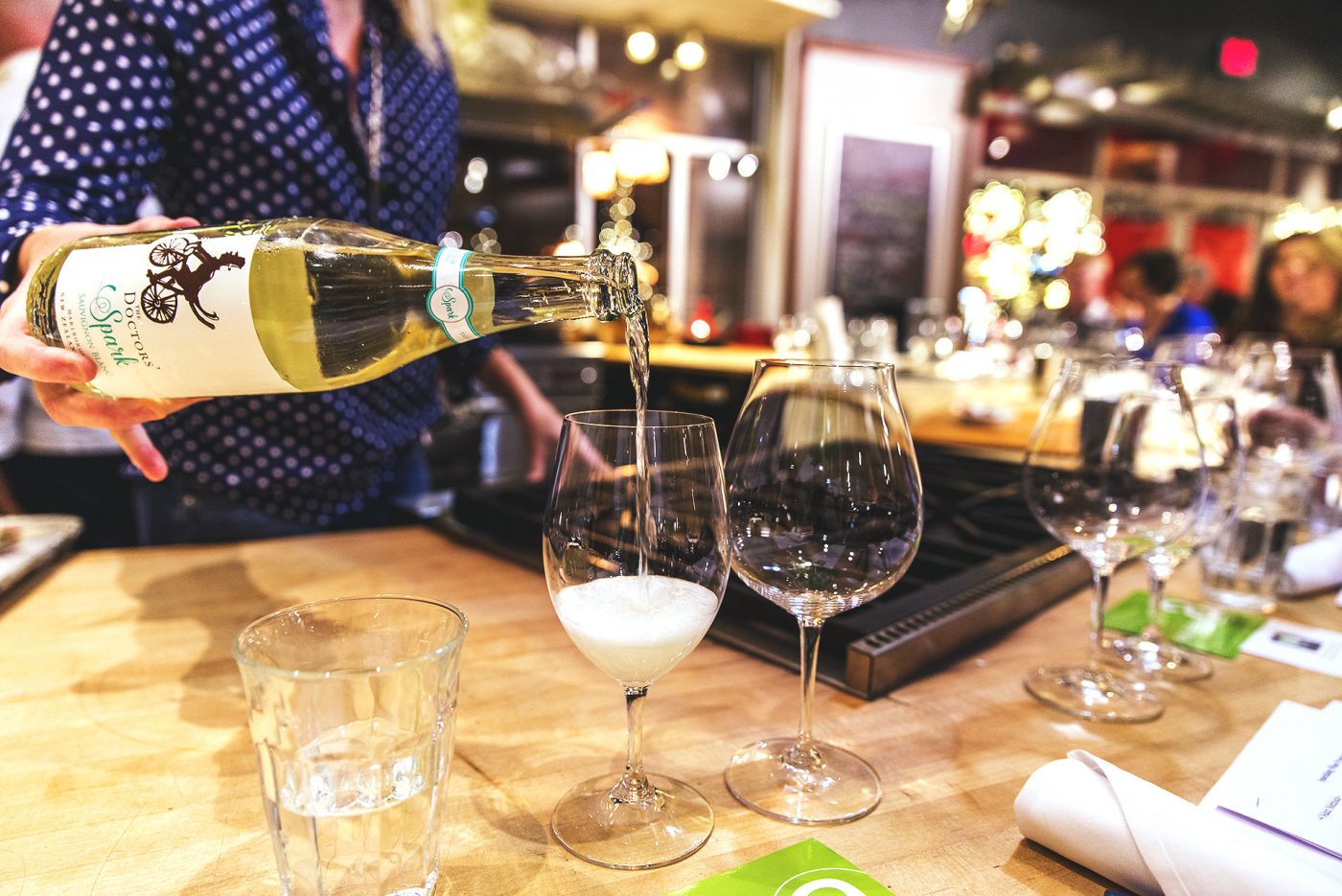 I know, I know — we're back to work and the 'new year, new you, healthy lifestyle, no drinking, meatless meals, detoxification' mindset is everywhere, right?  Even sites like Dryuary have gone so far as to making the month of January a full 30-day challenge as to abstaining from your favorite boozy sips.  But I'm voting against it!  (If you need 31 reasons WHY you SHOULD drink in January, this is a pretty good list, by the way.)  In the meantime, the wine industry needs your help!  With a slew of wine trends on the rise and well, just a whole heap more of wine to drink – you don't have to stick to my pleas as to why you should drink all month long, instead let the words of these trending wine professionals 'wet your whistle' for more wine in 2017!
Here's what a few of my favorite industry professionals had to say about who, what, and where will trend in the wine world for 2017…
"I'm predicting more wine arriving from Eastern Europe areas like Georgia, Slovenia, &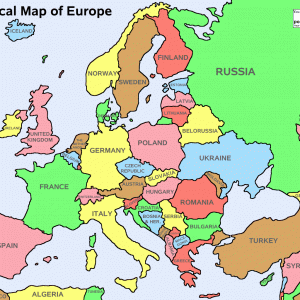 Macedonia!   ~ Chuck Kanski, Owner, Solo Vino Wine Shop
"My 2017 wine trend is that aromatic/interesting white wines will continue to experience increased interest and sales. The end of the "bigger is better" era for red wines has made the appreciation of serious white wines grow and I only see it growing in the near term."  ~ Fred Peterson, Owner/Winemaker, Peterson Winery
"The data from The Center for Generational Kinetics CEO and co-founder Jason Dorsey has indicated that in 2017 Millennials (or Gen Y) will outspend Baby Boomers for the first time. The Millennials are the largest generational group at almost 80 million in the U.S. and the most diverse ever in our history. Now being ages 21-39, Millennials are poised to shake up consumer spending in a way retailers have never seen. But, like nearly everything the Millennials do, they want it customized to their specific needs and life stage. That being said, the wine industry is not immune to the Millennials customizations.  Here are my thoughts/suggestions/predictions on wine for 2017:
I believe you will see the trend continuing for more sustainable and unique packaging for wine. Different size boxes, cans and unique portable options will be more acceptable in the wine community.
When it comes to the varietals' the Millennials will be drinking…well, that is anyone's guess, but the more vibrant and unique the packaging is, the more apt they will be to try it.
The trend towards buying more local wines, organic wines and visiting local wineries will increase in 2017.
Purchasing wine on-line will continue to grow as consumers are increasingly using their computers and smart phones to buy consumer goods.
An increasing thirst for wine education and wine event mixers where Millennials can mingle with their own age groups will become more of a trend in 2017. The wine industry has to understand the Millennials want "experiences" and "to create a lifestyle" when it comes to selling their products and services. I am not saying we forget about our other generational groups, but to be more micro when it comes to planning who your target market is going to be for that particular wine or wine event.
Merlot will continue to make a comeback
Wine lists at restaurants will continue to shrink in size and become more globally regionalized in their offerings.    
~Tom Olson, General Manager, St. Cloud Country Club


"This market is all over the place, it is hard to say. I fully imagine our rosé selections to keep growing. We have such an amazing rosé market.
I heard from a number of retailers over the Thanksgiving holiday that people were buying a lot of different selections instead of just one item. I think this is a positive, people are willing to experiment. I hope that this continues, as distributors we all have so many amazing wines from small producers that are amazing! 
I also had the opportunity to go to Madeira this past Sept on an amazing trip with Blandy's. I am on a personal mission to "Make Madeira Great Again"
~ Christina M. Taylor-Haley, Key Account Manager, Grape Beginnings/The Winebow Group

"As for predictions, of course, the grower Champagne movement is going strong. It will continue its growth, as our customers and consumers have shown their want for all things Champagne.​ ​ Tiny producers that have traditionally had a difficult time making a living with their own wines are now able to sell to small importers all around the world. Will that bubble burst? Eventually, but not anytime soon.
We've seen the low-alcohol, wine-based cocktails trend for years in Europe, and we will see it hit the U.S. with more vigor next year. People love cocktails, as it allows one to explore many different flavors outside of the world of just grapes. Well, wine-based cocktails are a fun way to combine the public's growing need for the mixology craze, while keeping things lower-alcohol. God knows I love a good cocktail, but I can't have 2 Manhattans and get much done. Wine-based cocktails are refreshing, and perfect for food pairings. Somms and bartenders will have fun playing around with this category next year.
And finally, we'll experience some pains from our old world producers next year. 2016 was an abysmal year for many wine regions, with some people experiencing COMPLETE LOSSES, and we will feel that shortness as we look to fill containers. Look for people planting vines in areas just outside delineated growing regions, those may well be the wines that get us through the shortages. More wines will be coming in from unknown regions as well. There are many, amazing gems hidden, and we are always on the hunt for them. Despite the lack of availability of certain wines, we will continue to support our long-standing relationships with our producers and friends, in any way we can.  That's my 2017. Drink well, explore & have fun!"   ~ Vanessa Lisovskis, Old World Specialist, Bourget Imports

"My Predictions for 2017:  Hipsters & Instagram will fuel MORE FUN & LESS SNOB, I call this wine enlightenment, and it will be driven by fun events and classes around town and new and interesting wine dinner solutions.

HOT: South of of France, Eastern European wines, Washington, New York, Pfaltz, Island wines, Natural sparkling, Old World esoteric.
'The can can', even more alternative wine packaging.
More Chef's will be collaborating with wine professionals.
I am hopeful that more people with a healthy lifestyle will make the same connection with wine.
More call for Organic and biodynamic. 
Year of Sherry-give me some!
Dessert wines-give me something good!
Sparkling wine from everywhere-give me some!
Nikki also asked a few of her students from her St. Paul College wine class, here's what they had to say:
'Concrete wines from South America'
'The hopeful never rising of Chinese' 
'Oregon Pinot is the new Napa'
'Direct to consumer is going to keep growing'
~ Nikki Erpelding, Territory Manager, The Winebow Group & Wine Educator for St. Paul College

"Wine Predictions 2017:  Other regions in Europe emerge in a big way. Last year I was totally on board with Bordeaux and Beaujolais seeing a resurgence and I think you will see the same with the Loire Valley, Rioja, and Portugese wines. All three areas tout value, compliment an array of foods, and typically are from family owned wineries using organic and sustainable practices.
Loire Valley- Running east to west along the Loire river in France. For white wines you can find some really diverse expressions of Chenin Blanc and Sauvignon blanc. Wines from Muscadet typify high quality wines at a reasonable cost. For red wines Cabernet Franc is dominant. Most people are familiar with Cabernet Franc as only being used as a blending grape in Bordeaux and California Cabernets. But through areas like Chinon, Saumur, and Bourgeil you can see great expressions and contrasts in styles in Cabernet Franc. The Loire Valley also makes some amazing Gamay, Pinot Noir, and not to be missed sparkling wines.
Rioja- I've been banging this drum for a long time. Rioja has a lot of value, plenty of options $10-$15/btl. But if you're looking to spend $25-$40 at a store or $50-$70 at a restaurant on a bottle of wine Rioja in that price range will very rarely let you down. Also, if you want to add something very cool to your cellar these wines age amazingly at a fraction of the cost of other age worthy wines like Bordeaux or Burgundy.
Portugal- Lastly Portugal is ready for it's day in the sun. Not just known for Port anymore you will start seeing more and more great wines from Portugal in 2017. Importers are always on the look out for new regions to introduce. In 2016 I've already been introduced to some great new Vinho Verde's and I was struck by their quality. No longer will you walk into a store and see two or three options from $4-$7, but now $8-$12. Too see such in big jump in quality for only a few dollars more will certainly get people excited. I also predict Vinho Verde, like Rosé, will no longer be viewed as a summer only wine."    ~ Taylor Stein, Account Representative, The Wine Company

Clearly, I'm hoping for a sparkling savie trend, too! (Pouring Doctors Sparkling Savie for my Bubbles & Bites class in DEC.) Photo: AV Photography
"Wine Trends in 2017: Bubbles will continue to gain favor…and Sparkling Sauv Blanc is going to go crazy (I hope).  Rosé is going to continue it's growth."   ~ Erik J. Meyer, Sales Operations Manager, TKO Wines
"I think people are more and more conscious about the wines they are drinking in regards to, farming practices, lower alcohol, and supporting small, family owned wineries. I also think people are becoming even more adventurous in regards to the wine regions and grape varieties they are exploring. I just recently did a wine dinner highlighting Croatian wines, the wine dinner sold out in 2 weeks, and we had 80 people there. Or as I am doing in store tasting's hearing requests for white wines from Portugal, and the northwestern corner of Spain, Galacia. I think what we are seeing is people traveling more and more, and being introduced to the wines of these countries. It is a very exciting time to be selling wine, as the consumers palate and knowledge is expanding."     ~ Erin Ungerman, Manager, New France Wine Company

"One prediction/trend that I do like is drinking Champagne from a white wine glass, and not a flute.  This movement is catching on fast and speaks to the broader mouth-feels some of these petit producers are making."   ~ Brad Butcher, National Sales Director, Jordan Vineyard & Winery

"Here's what I'm thinking…High quality aromatized wines, i.e. Vermouth, being drunk as aperitif either served chilled or on ice with a twist and a splash of bubbly water. There are so many amazing options from France, Spain, and Italy available… and even some cool Domestic options


popping up in our market. DSWS is launching Montanarro 6 PM Aperitivo this Winter in the Minnesota market. 6 PM is based on plant extracts, citrus, herbs, and other flavors like gentian, cherry, orange blossom and brown spices. It is extremely refreshing and has wonderful medicinal benefits to promote your good health."   ~ Dana Bonelli, Midwest Regional Manager, Domaine Select Wine & Spirits

"I'm afraid I can't give an unbiased prediction for next year. In all reality, I'm not sure what will happen next year, what will be hot products or what will be trending? I've been so busy working on 2 states and trying to hit numbers, goals and bonuses. It's hard to look into 2017. Yes, we have been planning in both of my states for the first half of 2017 but it's all focus items, anniversary events, launches, etc… Chateau Ste. Michelle is celebrating 50 years in 2017! Look for the Golden Cork Sweepstakes in the Spring/Summer! One thing I do like is Rosé will continue grow!
I do look forward to reading what other colleagues have to say. I'm just a boring wine guy who loves wine, drinks wine and loves sharing wine with others!"   ~ Joe Toohey, State Manager (Nebraska & Minnesota), Ste. Michelle Wine Estates

"I look forward to 2017 as being the year of crazy "by the glass" wine features in restaurants! I am seeing Coravin and Perlage (for sparkling) systems popping up all over town, giving wine drinkers the opportunity to experience bottles they have been dreaming about, but their wallets wouldn't allow. Everything from Champagne to big Napa Cabernet's and rare, allocated imports. It will be fun to see what our local Somms will be pouring throughout the year!  ~ Rikki Iglesias, District Manager, Southern Wine & Spirits

As for me?  Well, I have quite a few thoughts on the subject.  In fact, wrote a full piece for Smart
Chicken's Café Tecumseh's Magazine this January. You can read it HERE!

But I didn't touch on one piece that has me thinking a bit more about 2017.  And, that's the subject of 'natural wine'.   
The new evolution of 'Brooklyn' somms that are revering 'natural' wines as the ONLY category of wines worth drinking, has me a bit miffed.  The reality of natural wines (not new, by the way — almost 8000 years old), is that they do not allow for much in the winery (hoping to leave the wine as organic from the field to the winery).  However, THIS process also does not allow for a wine to live as long as their counterparts and ultimately end up becoming unstable quicker once the wine has hit the market. Not only are the natural wines 'funky' (and sometimes not in a good way–leaving most wine pros with really loose wording like 'farmstead funk' — ultimately confusing consumers as to the verbiage) but also leaving them with a good deal of Brettanomyces.  Brett, in high levels (smells like wet manure or mouse cage), can take away from the purity of the fruit of the wine.  A component of wine that we are taught to think of as a flaw, when sommelier programs were first initiated.  In all honesty, I haven't met a 'natural' wine in the last year that didn't have a good deal of brett to it, or really — that I liked at all.  Wine, in the end, is supposed to be enjoyed.  Clean, with notes of pure fruit, dirt and minerality.  Not revered for notes of fresh cow poop and wet horse mane.  So, I'm hoping…just hoping that thirsty hipster era of 'natural wine' finds these new world winemakers getting back to what they have the ability to do:  make good, clean wine.   Better yet, let's just make this the year of good wine, period!  
From rosés (seems to be the predictions from everyone above!), to Merlot, Eastern Europe and beyond — let's just make this year of enjoying wine together, on the same page, and dang it — just more of it!  An enormous thanks to all who participated in our 2017 prediction blog.  Clink, Clink to another year down the hatch!  (Kiss my glass, Dryuary!)