Best NYE Bubbles as selected by Wine Professionals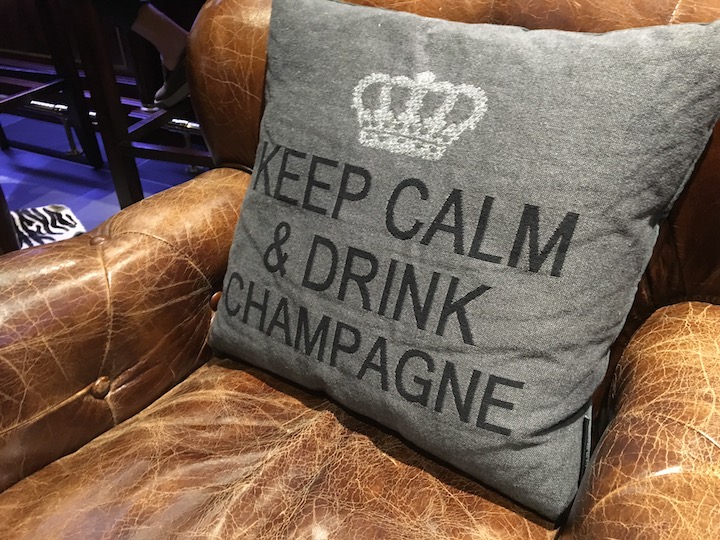 By this point, you should all know the rule about bubbles, right?  
"Bubbles should not be reserved just for special occasions, but enjoyed all year round!"
Ask any industry professional what they're drinking every month of the year and any one of us will most likely tell you 'bubbles'.  While yes, we all love a little sparkle Jan-Dec, there is that holiday just around the corner that calls for pulling the big guns when it comes to the bubbliest of wines.  So I asked a few of my favorite wine pros to send me their thoughts and share what they'd be drinking this New Year's Eve with friends and family.  
Ready, set, pop the bubbly!
"My MOST preferred Champagne producer has to be Pierre Callot right now. We are fortunate here in the Twin Cities to have access to it. The Champagne is only offered to four markets; New York, Chicago, San Francisco, & the Twin Cities. Look for the Pierre Callot Grande Reserve Brut for about $70 at Solo Vino Wine Shop!"  ~ Chuck Kanski, Owner, Solo Vino
"Though I love all good bubbles (especially expensive vintage blanc de blanc Champagne), my "go to" sparkling for the past 30 years has been Roederer Estate Brut from Anderson Valley. Fell in love with their sparkling wines when I was developing the Floodgate Vineyard just west of Rogederer Estate and still pleasing, after all these years."  ~ Fred Peterson, Owner/Winemaker, Peterson Winery
"As for what I will be drinking on NYE at Midnight?  I can think of 3…DR L. Sparkling Riesling from the Mosel (Germany), Barrocco Prossecco from Piedmont, Itay or, as someone has taught me, "real men drink pink", the Weingut Markus Huber 'Hugo' Sparkling Zweigelt Rosé from Traisental, Austria."  ~ Tom Olson, General Manager, St. Cloud Country Club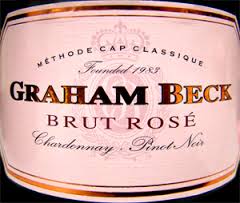 "I will be drinking Graham Beck Rosé at New Years at my house. This wine just launched with us (Grape Beginnings, wine distributor) this past week. They were in the market awhile back so they are not out in many retailers yet. Anyone could order it in for the customer and we will be introducing people to this in the next week or two.  It should retail around $16-$18.  I love not only wine wine but also what the company stands for and how much they give back." ~ Christina M. Taylor-Haley, Key Account Manager, Grape Beginnings
"What bottle(s) will I be popping on New Year's Eve this year? 2016 was a big year for me personally, we added a little baby girl to our crew ​!​ So this year, I'll actually be able to enjoy a couple glasses of something special. What I want more than anything is a beautiful, ethereal, lace​y sort of champagne, and that's most anything by Rapha Bérêche, of Bérêche et Fils. His entry-level, Brut Reserve is always ​a ​ third each Chardonnay, Pinot Noir & Pinot Meunier, with 30% reserve wine in the blend. Hand-disgorged, this wine has so much nerve, yet the perlage is so delicate and refined​, great focus​ . I want to drink it every day, cook with it, and bathe in it. For a more baller choice, I'll be opening the Bérêche et Fils La Côte 2007, which is their 100% Grand Cru Chardonnay from the village of Cramant. ​ Classic Cramant style, mineral, with lemon curd and rich, toasty undertones. With the Bérêche nerve showing through all of the opulence.​ ​ Both wines can be found at Thomas Liquors, and Henry & Son. Brut Reserve usually retails between $52-$55/bottle, and the Grand Cru Cote 2007​ ​ retails around $90/bottle.​  (On a side note:  I hope Leslee weighs in on Bérêche, she was lucky enough to visit with Rapha this past summer.)  He's a wild one!  Such passion and drive, one could listen to him talk about his wines for days."   ~ Vanessa Lisovskis, Old World Specialist, Bourget Imports
"Barone Pizzini Anamante Brut NV Franciacorta ~ Franciacorta, Lombardy, Italy"                Franciacorta's layered geological formations boast complex microclimates. Wines are defined by both a sub-Alpine and Mediterranean-type climate due to the proximity of Lake Iseo. Summers are tolerably hot and dry, while winters remain milder, contributing to freshness and complex aromas. Morainic soils are conducive to stone fruit flavors, spice and florality.  Franciacorta's moderate to high acidity makes it admirably versatile at the table. Animante Brut offers a zesty texture, a vein of minerality and vibrant acidity that cuts through a creamy risotto or pasta. For a delightful contrast, match to foods rich in umami such as mushrooms, cured meats or shellfish, flavors that will act as a balancing agent to the full stone fruit notes.  ~ Nikki Erpelding, Territory Manager, The Winebow Group
"My current favorite "bubbly" is a champagne. It has remained my favorite for the past year and a half and that is Pierre Callot "Les Avats" 2007. 100% Chardonnay from the Cote de Blancs now being made by Thierry Callot. For people still waiting to have that champagne to really grab your attention this could easily be your first love. For champagne lovers, this will just affirm your feelings. It's an absolute show stopper from Thierry's "Les Avats" vineyard, which not surprisingly translates to "All Good." "            ~ Taylor Stein, Account Representative, The Wine Company
"Camille Braun Crémant d'Alsace Pinot Noir Brut Rosé ~ Alsace, France"   Dry and spicy, with flavors of dried cherry, wild strawberry and black raspberry. This is well-meshed, offering subtle, juicy acidity and a creamy finish.  ~ Erik J. Meyer, Sales Operations Manager, TKO Wines
"Obviously a little biased here but for bubbles I am going to be drinking a small producer with grapes primarily coming from Chouilly. Heavy Chard production. AR Lenoble has started making a Jordan (sparkling) Cuvée for us and is available only at the winery. One prediction/trend that I do like is drinking Champagne from a white wine glass and not a flute. This movement is catching on fast and speaks to the broader mouth-feels some of these petit producers are making."  ~ Brad Butcher, National Sales Director, Jordan Vineyard & Winery
"Breton Vouvray Brut La Dilitante ~ Loire, France (Retail $24-$26)  This is a sparkling Vouvray, released as a non-vintage wine. It is made using the traditional method (Champagne method, i.e.: induced secondary fermentation in bottle, aging, disgorgement and dosage). It is made using minimal sulfur and has a lively bead and very pure, zesty Chenin Blanc flavors. It is an incredibly elegant wine! Catherine and Pierre Breton have become international icons for the natural wine movement in an area where the climate and soil can make organic viticulture difficult.   AND  Voirin-Jumel Blanc de Noirs 1er cru ~ Champagne, France (Retail $37-39)  100% Pinot Noir from a single vineyard in Mareuil-sur-Ay "Les Carelles". This used to be blended into their Brut Tradition, but it was realized that the quality here was quite extraordinary and deserved a better fate. a very small quantity is produced – blend of 2011 and older reserve wines. Lovely sweet red fruits with hints of pear and apple – classice length on the palate. A really versatile all round Champagne which is impossible not to like. And a really amazing value!"     ~ Erin Ungerman, Manager, New France Wine Company
Champagne Dehours & Fils Grande Reserve NV $60.00/btl
"60% Pinot Meunier 30% Chardonnay 10% Pinot Noir 26% Réserve wine from a Solera started in 1988.  Like most suppliers, I drink a lot of wine from my own portfolio, so NYE will be no different. Thankfully, DSWS has a lot of amazing Champagne producers to choose from; Lamiable, Philippe Gonet, Leclapart, Henri Giraud! That said, my personal Champagne revelation of 2017 was discovering the wines of Jérôme Dehours, Champagne Dehours & Fils. Dehours, a grower located in the Valle de Marne, has skillfully demonstrated the capabilities of Petite Meunier through his hand crafted wines. I had always, mistakenly, perceived this varietal as the third fiddle of the Champagne region and had never paid close attention to it due to my affinity for Blanc de Blancs. Dehours has brilliantly flipped the script on the status quo blend through his use of the least lauded varietal of the region. Champagne Dehours Grande Reserve is powerful, delineated, and full of red fruit finesse.  Where to find it?  Thomas Liquors, 1010 Washington Wine & Spirits, South Lyndale Liquors" ~ Dana Bonelli, Midwest Regional Manager, Domaine Select Wine & Spirits
"Bubble recommendations? I eat, breathe, sleep bubbles from our portfolio. After the year I've had,
I'll be sipping 1999 Palmes d'Or Brut Champagne by Champagne Nicolas Feuillatte!  I'm celebrating life, love and friendships! AND the end of 2016!! Glad that's over!!"   ~ Joe Toohey, State Manager (Nebraska & Minnesota), Ste. Michelle Wine Estates
"As the clock strikes midnight, I will be toasting with Laurent-Perrier, Cuvée Rosé. When it comes to Champagne, I absolutely prefer rosé. I appreciate the bright fruit and the weight of Pinot Noir in bubbly. You can find this wine at Solo Vino in St. Paul. It is on the shelf for $100 and right now, Chuck is offering 15% off his sparkling selection!"   ~ Rikki Iglesias, District Manager, Southern Wine & Spirits
As for me?  Well, I'll be sipping on a few!  The tradition of 'sabering' continues in my household as the New Year arrives.  With each new bottle, someone from my squad (I've taught them all well!) will saber the bottle we'll consume.  Last year we were up to a case of sparkling wines from around the world!  As for my fave?  Vanessa L. (above) was right!  I am going to suggest a sparkling from the region of Champagne, from the portfolio of Bérêche & Fils.  This past August I had the
pleasure of meeting Raphael Bérêche (pictured far left) while in Champagne.  A fascinating experience, to say the least.  After hours of tasting sparkling wines, still wines and a variety of 'blind' wines from Rapha's family's cellar, I left with a new appreciation of the region & feeling 'in awe' of his style of production.  I couldn't agree with Vanessa L. from Bourget more, that 2007 La Côte is the  BALLER choice here, but if you're trying to stay within the single 'Benjamin' range, here's one from his portfolio I think you'll love: Bérêche & Fils 'Campania Remensis' Extra Brut Rosé Champagne.  Bright fresh cherry pit, underripe raspberry, rosey florals & bits of chalk and zesty lemon make this one gorgeous sip.  Where to find it?  Solo Vino, Henry & Son and 1010 Washington.  Expect to pay between $90-$100 a bottle. 
Enjoy your holiday season and find yourself a delicious bottle of bubbles to ring in your new year!