Easy 4th of July Summer Recipes with Wine Pairings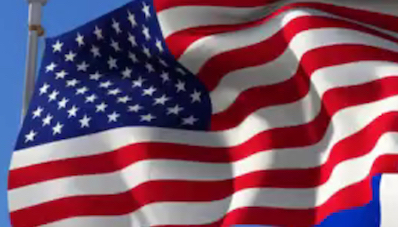 If you've ever been to one of Chef Mike Shannon & I's cooking classes at Cooks of Crocus Hill then you'd know that whipping up delicious food and pairing wines for any occasion doesn't have to be
difficult.  While Chef Mike and I agree on a number of tasty levels, we absolutely agree that cooking and pairing wine should only be one thing – FUN!  With that in mind, I thought I'd share what we prepared and paired for our Summertime Goodness Class this past week at Cooks in Edina.  Not only are these some of my favorite 'Chef Mike Recipes', but THE perfect outside of the box options for bringing to this weekend's summer festivities.  To boot, the recipes are easy to make and the wines, affordable to grab on your way to a busy weekend.  
Let's start with this pairing:  Rudi Weist DRY Riesling ~ Rheinhessen, Germany paired to Chef Mike's Smoked Salmon Spring Rolls
Why?  Because RIESLING pairs with everything AND… it's the ultimate grape for pairing to a variety of smoked fishes.  
Here's why this pairing works…  Well first, yes, I did say that Riesling pairs to everything.  BUT, distinctively this dry style Riesling by importer Rudi Wiest works immaculately well due to the fresh, dry, green apple bits of the wine's character.  Not only does the zippy acidity of the wine match the fresh ingredients of the recipe, but it cuts through the salty, yet slightly oily characteristics of the fish.  Truly, a match made in summer heaven!
Smoked Salmon and Green Apple Spring Rolls     

Serves 8 – about 16 rolls
16 eight-inch rice paper sheets
¾ # cold smoked salmon like lox, diced
1 small head romaine
½ cup fresh mint leaves
½ cup fresh cilantro leaves
¼ cup dill fronds
1 red pepper, julienned
2 green apples, julienned
¼ # dry rice stick vermicelli, re-hydrated in hot water and drained
Wash, dry and finely shred the lettuce.  Heat a large pan of water over low heat until hot to the touch, like bath water.  Soak rice paper sheets 2 or 3 at a time in water until soft.  Working on a board covered in a damp towel, place refreshed rice paper on damp towel.  Place a small portion of vermicelli and lettuce in center of sheet, top with fish, a few herb leaves, red pepper, and apple slices.  Roll, burrito style, top to bottom, folding in the sides of the rice paper as you roll. Serve with the dipping sauce.
Nuoc Cham Dipping sauce
¾ cup sugar
½ cup water
½ cup fish sauce, or more to taste
juice of 1 lime, or more to taste
2 minced fresh red chile
2 Tablespoons toasted sesame seeds, ground
2 Tablespoons minced scallions
¼ cup soy sauce
Bring the sugar and water to boil in a small pan.  Place syrup into a work bowl and allow it to cool to room temperature.  Stir in the other ingredients and serve.
Next up, and a recipe that I prepare myself all of the time.  People absolutely LOVE it and it's especially easy to make!
Wagner Stempel's Spätburgunder Rosé ~ Rheinhessen, Germany paired to Chef Mike's Summer Shrimp Sliders.  I know it's rosé season, but don't forget about rosé any time of year.  Rosés pair ridiculously well with a variety of foods on the table, depending upon their base grape.  And well, all good pairings start & end with rosé, don't they?
Why I love this pairing… It's the ultimate match made when it comes to fresh, yet fleshy flavors.  First off, I love avocados and Pinot Noir (Spätburgunder is the German name for the grape).  The fresh, yet briny aspect of the shrimp is not lost with the wine as this year's GER fave carries the ultimate juicy Jolly Rancher watermelon backbone to carry it through the slider without overtaking any part of your last bite.  Love, Love, Love this combo!
Shrimp Sliders with Avocado Cream
makes 8 sliders
1 pound 16-20 ct. shrimp, peeled and deveined
1 egg
2 tablespoons chopped cilantro
1 garlic clove, sliced
1/2 cup Panko breadcrumbs
1 poblano chile, roasted, peeled, stemmed, seeded and diced
2 tablespoons white onion, minced
½ teaspoon Sea salt
¼ teaspoon freshly ground black pepper, or more to taste
3 tablespoons canola oil
8 slider buns
3 Roma tomatoes, sliced
2 cups mixed spring greens 
Avocado Cream
1 Haas avocado, halved, seeded and peeled
2 tablespoons of mayonnaise
1 tablespoon fresh lime juice
1 cup heavy cream
2 tablespoons chopped cilantro
Sea salt and freshly ground black pepper, to taste
Divide the shrimp in half. Coarsely chop half and reserve. Place remaining shrimp in a food processor and grind to a coarse puree.  Add egg, cilantro and garlic and process until smooth. Sprinkle mixture with breadcrumbs and process again. Transfer contents to a large bowl. Add coarsely reserved shrimp, poblano chile and onion. Season with salt and freshly ground black pepper. Mix well. Chill for 15 minutes. Form 8 sliders patties and set aside.
Heat oil in a large sauté pan over high heat. When very hot, fry the shrimp burgers until golden, about 3 minutes per side, depending on thickness. Drain on paper towels. 
For avocado cream, add the avocado pulp into a blender. Add the mayonnaise, lime juice, cilantro, salt and pepper and blend until smooth. With blender running, slowly add cream and blend until just mixed.  Check and adjust seasoning.  Serve shrimp burgers on buns, topped with a dollop of avocado cream, sliced tomato and lettuce.

Enjoy these pairings this holiday weekend, I know I will.  Happy July 4th to you and your family!  Clink, Clink. 
Where to find these wines?  My friend, The Chucker, over at Solo Vino Wine Shop in St Paul will carry both of these delicious German gems, and they will both fall just under the $20 mark per bottle.