8 Budget Friendly Champagne Alternatives for New Years Eve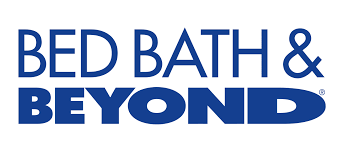 Above & Beyond A BLOG FROM BED BATH & BEYOND®
8 Budget-Friendly Champagne Alternatives for New Year's Eve Champagne Alternatives
December 23, 2015
BY LEIGH KRAMARCZUK
When you're hosting a New Year's Eve shindig, the cost of buying Champagne for the midnight toast can quickly add up. (A decent bottle will likely set you back at least $70.) So, to keep you from blowing your booze budget, here are eight alternatives—wines, beers, and yes, even cocktails—that are more than up to the task of ringing in the new year.
Wine
First up, the wines. Leslee Miller, a certified sommelier and owner of wine services provider Amusée, shares these three Champagne stand-ins:
Pétillant: You may not be familiar with this light, effervescent wine, but it's been around for centuries. "There's been a recent movement to bring back an ancient form of sparkling called pétillant naturel," Miller explains, adding that its French name means "little pickle" or "slightly sparkling." She notes that these wines are generally low in alcohol content and are almost always found at an easygoing price point—under $20 a bottle.
Crémant: Miller explains the word "Crémant" refers to sparkling wine made in France that doesn't come from the high-priced Champagne region. You can find a delicious bottle of Crémant for under $30, but prices can range upwards of $50-60.
American sparkling wines: According to Miller, there's no need to look overseas for a decent bottle of bubbly — consider seeking out a wine from an American sparkling house. Bottle prices range, but you're sure to find one that fits your budget. Just ask your wine retailer for a recommendation.
Beer
Don't limit your options to wine. Why not toast the new year with a tasty beer? Certified cicerone Michael Agnew, author of "A Perfect Pint's Beer Guide to the Heartland," recommends three celebratory brews:
Champagne beers: This term, Agnew says, refers to beers made according to the méthode champenoise, which means that they (like Champagne) undergo a second fermentation in the bottle. You can even serve them in a Champagne flute. "Most will be Belgian-style, yeast-driven beers with a fruity and spicy fermentation character," Agnew says. Not all liquor stores carry these, so for the best chance at finding one, visit a specialty beer store.
Belgian tripels: Fairly high in alcohol content and highly effervescent, these beers are a party waiting to happen. Agnew suggests serving these in a tulip glass.
Belgian saisons: "Also effervescent, Belgian saisons boast a fruity, spicy profile and are quite dry and well fermented," Agnew says. "These, too, could be served in a tulip glass." He offers this suggestion for keeping a celebratory feel: Look for saisons (and tripels, too, for that matter) that come in larger bottles featuring a cork and cage.
Cocktails
And finally, what's more celebratory than a cocktail? Ann Tuennerman, founder of Tales of the Cocktail, offers these two libation inspirations:
Punches: Because they are wonderfully festive and fun for a group party, punches are perfect for New Year's Eve, Tuennerman says. And you can still include a bit of fizzy flair—just look for a recipe that includes sparkling wine or seltzer. "Best of all, you can get really creative with punch bowl garnishes, such as edible flowers and colorful seasonal fruits," she adds.
Craft cocktails: If your guest list is on the smaller size, consider mixing up a cocktail to be enjoyed once the ball drops. Tuennerman suggests diving into your favorite craft cocktail book to find a recipe that includes a splash of bubbly. "It makes for a nice way to stretch your Champagne budget," she explains. Regardless of the Champagne alternative you choose, you can relax knowing your guests — and your bank account — are feeling like a million bucks. And who doesn't want to drink to that?