A Monthly Pint: Holiday Entertaining Tips to Ring in the New Year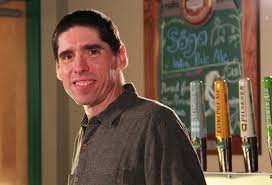 This month in my pal, Cicerone Michael Agnew's, Monthly Pint post he gives you a few last pointers for entertaining for the holidays!  With New Year's Eve right at your heels, here are a few goodies to run out and grab to ring in the new year with.  
Holiday Entertaining Tips
The holidays are a great time for beer. The season's specialties are some of the most satisfying and flavorful brews of the entire year. The savory and spicy flavors of the season are translated directly in the beers, with additions of spice, spruce and fruit offset by the caramel, nut and Christmas cookie flavors of toasted and roasted grains. Alcohol gets a boost too, helping to take the edge off of winter's chill.
These special holiday beers are a great place to start your beer-related entertaining plans. There are a number to choose from that run the gamut from light and lively wheat beers to dark and dusky strong stouts and porters. Christmas spices like ginger, nutmeg, allspice and cinnamon make them fit right in with whatever treats fill your table.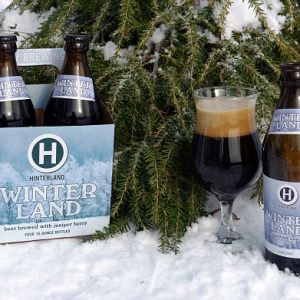 One of my favorites is Winter Ale from Alaskan Brewing Company. This malty, English-style, old ale has a toast and caramel background that is brought to life with the berry and pine flavors of young, sitka spruce tips. A juniper-tinged beer worth seeking out is Hinterland Winterland from Green Bay Brewing Company. The roasted notes in this bold, Baltic porter style beer bring out the pine aspects of the juniper.
The granddaddy of all Christmas beers is Our Special Ale from Anchor Brewing Company – better known to most simply as "Christmas
Ale." Anchor has been making this beer for 40 years, with a different recipe every year. This year's iteration is a lightweight tipple that seems even less strong than its already moderate 5.5 percent alcohol. It leads with chocolaty roasted malt character that glides smoothly into spicy notes of nutmeg and cinnamon. Background notes of toasted bread, dried cherries and raisins fill out the profile. This is one of the tastiest versions yet.
For some additional recommendations check out these articles.
Winter Beers Offer a Taste of the Season
Holiday Beers Roundup Part 1
Holiday Beers Roundup Part 2
Offer your guests an assortment of these beers and encourage them to taste them all. Most better beer stores allow the purchase of single bottles and many of the holiday beers are available in large bottle format. Just put the bottles in an ice bucket on the table let people have at them. Use small tasting glasses instead of normal pint-sized beer glasses. This encourages sampling instead of drinking.
A good way to organize this is to do a bottle share where each guest brings a different beer. Bottle shares are a big part of beer culture. They are a way to taste a lot of different beers without having to drink entire bottles or spend exorbitant sums collecting them. They are also great social events that bring people together in one big act of sharing.
Beer cocktails are another fun way to add life to your holiday party. These can be simple blends of 

two or more beers or actual spirit-based cocktails that use beer as a mixer. One of my favorites for the holiday season is called "Belgian Truffle." To make it blend equal portions of chocolate stout and sweetened raspberry lambic. There are many brands to choose from, but my favorites are Southern Tier Choklat and Lindemans Framboise. Choklat is a big, 10% ABV chocolate imperial stout that gives a rich and creamy base to support the acidic/sweet raspberry beer. The combination really is like drinking a raspberry truffle.

For a festive, spirit-based beer cocktail try a "Chocaco." This delicious drink balances the flavors of chocolate, coffee and mint.
1 ounce dark rum
½ ounce dark crème de cacao
1 tsp white crème de menthe
Splash of red food coloring
8 ½ ounces of stout
Candy cane and cocoa for garnish
Combine the rum, crème de cacao, crème de menthe and food coloring in a shaker half full of ice. Strain into a 12-ounce Collins glass. Gently add the stout and stir. Garnish with a candy cane and a sprinkle of cocoa.
These are just a few suggestions for how beer can bring cheer to your holiday entertaining. What are some of your favorite holiday beer traditions?