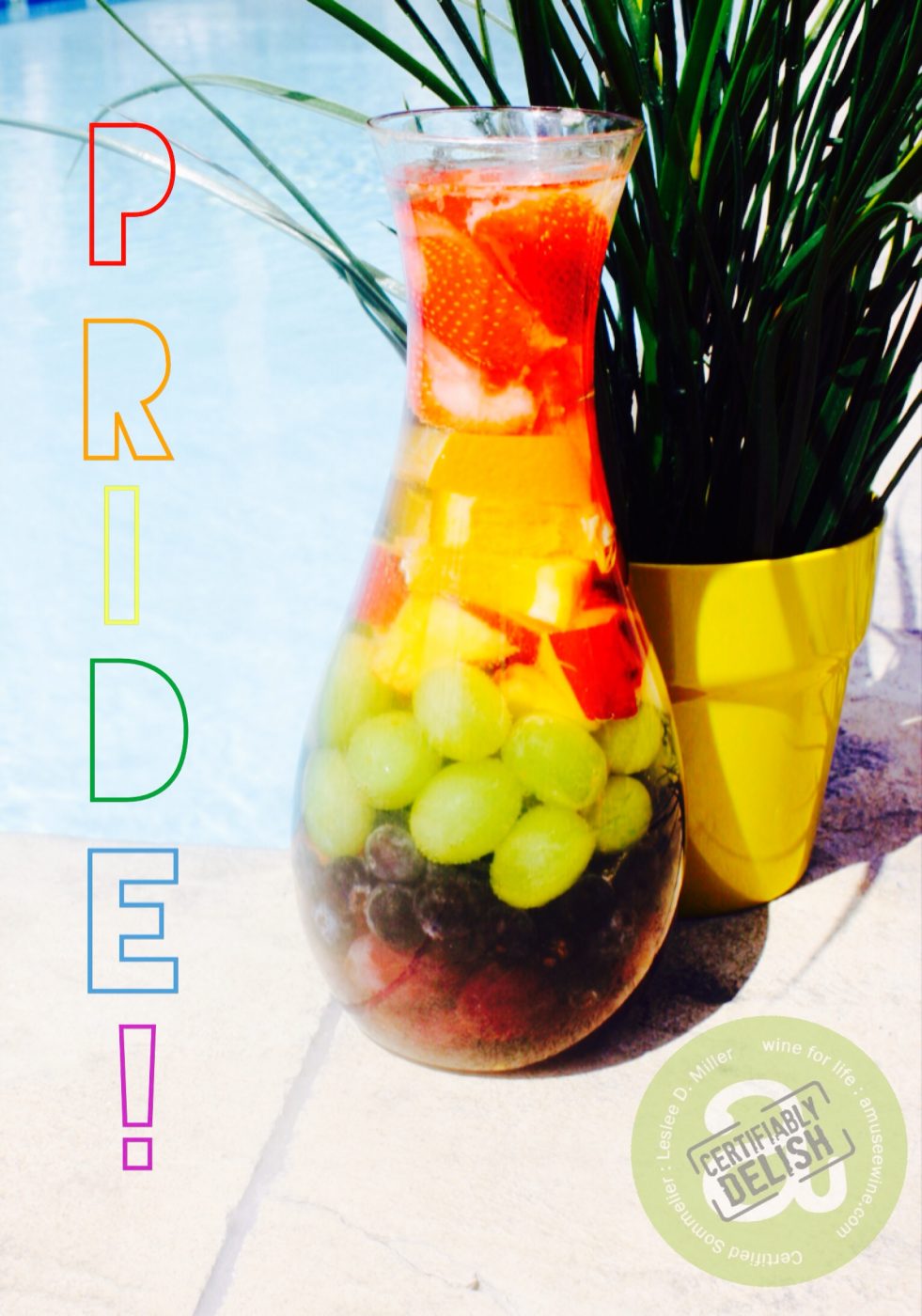 As many of you know, this week kicks off one of the most celebrated summer weeks in the Twin Cities – PRIDE!
As an avid supporter of the festival, I am always so excited to celebrate this week with loved ones and friends. Pride is always such a loving, fun, celebratory way to honor our community.  Even more so this year, as we celebrate with married couples that are now able to take advantage of last year's Minnesota ruling of the same sex marriage amendment for our LGBT Community. 
With that said, we wanted to celebrate & show our support more than ever this week by making a delicious 
PRIDE SANGRIA
for all of your week long festivities!  
Great for sippin' at BBQs, as you watch the parade on Sunday morning, or kick your feet up in the backyard this next week.  With just a few simple ingredients, we're making this easy peazy so you can make this, your 'Official' WEEK OF PRIDE COCKTAIL!
Base wine: Prosecco (Wine suggestion: Astoria Lounge, Italy) 
Start by building the fruit up from the bottom (in the order that we've shown you below) in a tall cylindrical shaped clear decanter. (Hurricane styled glasses are also great if you want to make them individually.)  
Add bubbly & your libation toppings once you have the fruit in place.  
Red grapes
Plums
Blueberries
Green grapes
Apricots or Yellow Peaches
Oranges
Strawberries
Top off with soda water and Elderberry syrup
Add a cute multi colored straw for sippin' and enjoy!  #ClinkClink
For more of Amusée's very own original Sangria Recipes, follow our newest Pinterest board #SangriaForLife!