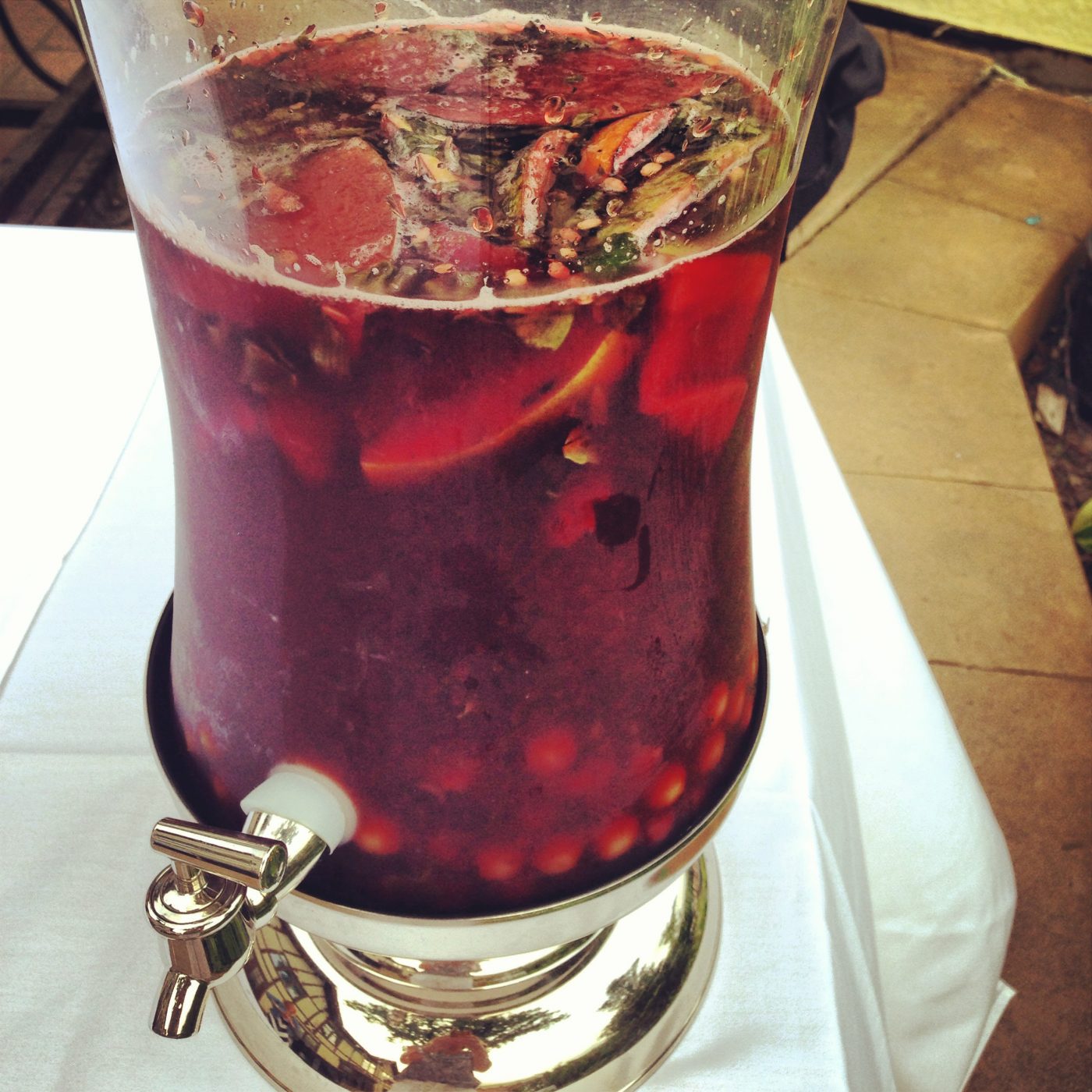 My goodness, here they finally are!  
Our Sangria recipes from last week's Fox 9 sangria segment, yum. 
Mojito Sangria
Base Wine Vinho Verde from Portugal (Wine Suggestion: Famega Vinho Verde)
Lime wheels
Green grapes
Kiwi sliced in wheels
Cucumber Wheels
Mint leaves
2-3 cups of Soda water
Strawberries
 1 cup of Rum (optional)
Lemongrass/Mint simple syrup

 Endless Summer Crush Sangria
Base wine: Rosé (Wine suggestion: A to Z Sangiovese Rosé from Oregon or if you want sweet, go with a Pink Moscato like the Innocent Bystander from AUS)
Grilled Watermelon
Grilled Orange wheels
Grilled peach (quartered)
Grilled Pineapple (for the Pink Moscato version)
Raspberries
Strawberries
Apricot (for the Pink Moscato version)
Mint leaves (just a few)
1 cup of Cointreau or Grand Marnier
Can always decorate this one w/ edible flowers!

Black n Blue Sangria
Base Wine: U.S. Syrah or an Australian Shiraz (Wine suggestion: Boom Boom Syrah, WA or Yalumba 'Y Series' Shiraz)
Blueberry
Blackberry
Bing Cherries
Plum
Blk peppercorns
Rosemary
 Cherry Simple Syrup (to taste)
A few dashes of your favorite brand, Cherry Bitters
How to make a Simple Syrup ~ In a small saucepan, bring equal parts sugar and water to a boil; simmer until the sugar is dissolved, 3 minutes. When everything has dissolved, I add whatever fruit, herb, spice I'm wanting to infuse my syrup with and let all ingredients steep together until you've reached your desired flavor level of that added ingredient.  Remove from the heat and let cool completely.  Once cooled, strain.  The syrup can be refrigerated in a glass jar for up to 1 month.

A very special 'Thank you' to Amusée's social media goddess, Ms. Hannah Tessien, for photographing ALL of our delicious Sangria Recipe pictures!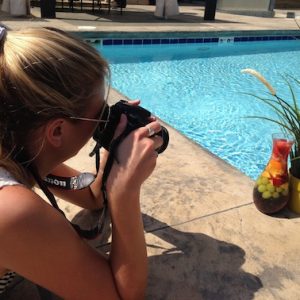 Stay tuned and stay glued to our new #SangriaForLife Pinterest Board for these recipes and others throughout the summer!
Want to learn how to make your own original sangria recipes? Join me July 30th @ Kitchen in the Market for my annual Sangria Building Class.