Amusée on ESPN's The Beer Show and My Talk 107.1, The Lori & Julia Show!
Amusée hits the Airwaves
Lucky me, two radio spots in one week – super exciting!
Tune in tonite on 1500 ESPN Twin Cities Live, The Beer Show, hosted by Chris Reuvers and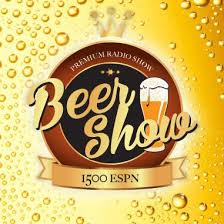 Mike Frattallone, courtesy of Elevated Beer Wine and Spirits.  We go on @ 8:30pm!  Yep, I realize the title of the show involves that sudsy sipper 'Beer', but we're chatting vino tonite!  All beer geeks and one wine chic talking grape juice, this should be fun.   


Tomorrow @ 3:45pm, I'm hanging with MyTalk 107.1's Queens of Celebrity Dirt, Lori & Julia, to talk all things wine.  I give the girls the 411 on all things trending (wine), what to drink for the upcoming summer season and some super sippin' celebrity dirt on who I think is drinking what in Hollywood!  
Don't miss us, LIVE!