Women In Wine: Nikki Erpelding of Vineyard Brands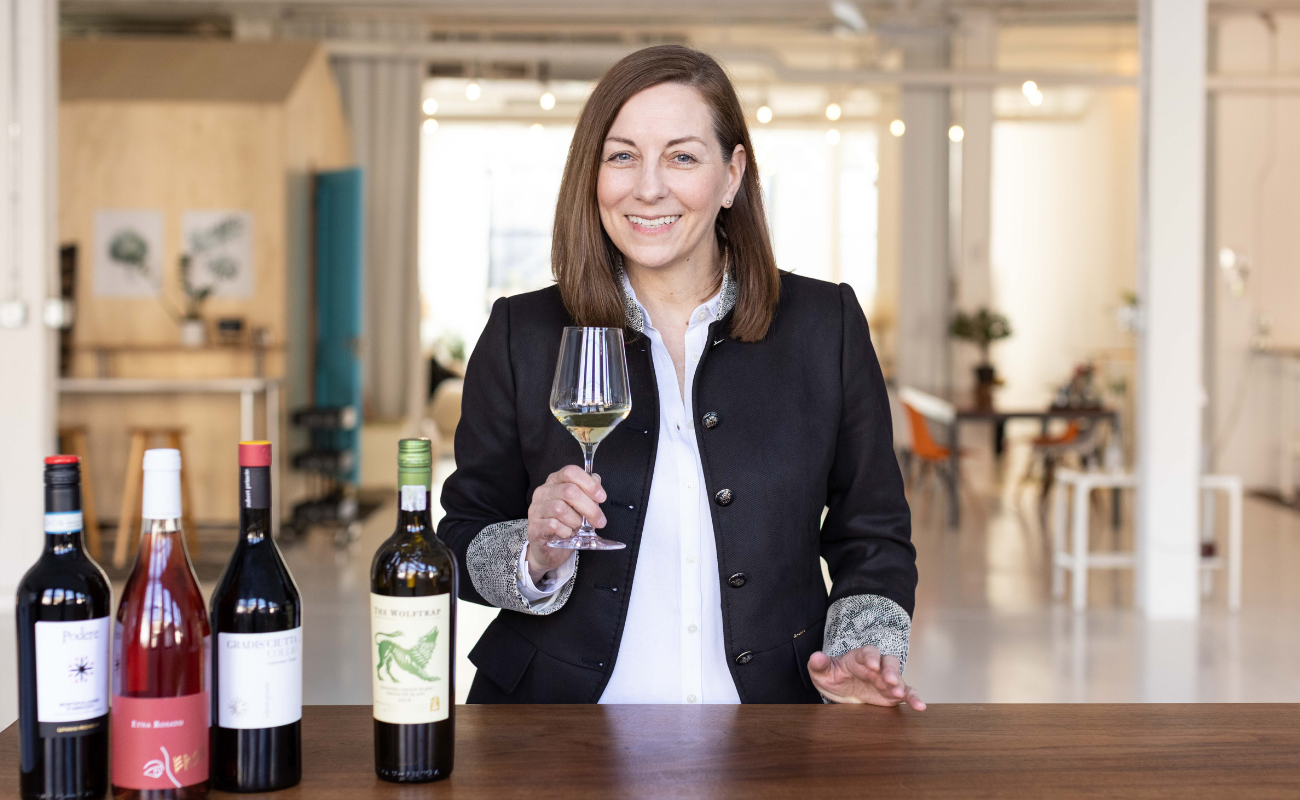 This is our new blog feature, Women In Wine! Once a month, we'll profile a badass woman in the wind industry and ask her how she makes it all happen. Enjoy!
MEET: NIKKI ERPELDING OF VINEYARD BRANDS and VINE LAB WINE + SPIRITS ACADEMY
What brought you to the wine industry?
The hospitality sector. Even though I wanted to be a photographer, the restaurant business was where I really felt at home. This was where my love of wine blossomed when I began evaluating wine for restaurant wine lists.

Tell me a little bit about your current job and what you do on a day-to-day basis:
My current full-time position is sales manager for Vineyard Brands, a wine supplier based in Birmingham. I oversee 6 states: Minnesota, Wisconsin, Iowa, the Dakotas, and Nebraska. I manage the sales of my portfolio brands to my distributors. I am Vineyard Brands investment in my markets, I am tasked with relationship building, brand building, pricing, and sales support. I educate my distributor work force, so they are better able to sell the brands.
My second job or side hustle is my wine school, Vine Lab Wine & Spirits Academy, focusing on global certifications. I am also the Wine Professional instructor at Saint Paul College. So essentially Saturdays are for teaching wine.

What do you like best about your job?
Pre-Covid, it must be travel! Visiting the properties, regions, and vineyards, getting hands-on education so I can paint a picture for my customers and students.

What's your work "uniform" like? Do you have a particular outfit/lipstick/pair of sneakers/etc. that puts you in the right mindset?
I will have to say that a nice Blazer with skirt, jeans or dress pants is my favorite 'uniform.' I really need a good hair day also.

How do you stay motivated each day?
Working on projects and collaborating. I find this the most effective way. I also try to speak with or see 40 contacts each week.

What's the first thing you do in the morning and the last thing you do before bed?
I feed my cats and dog, then drink a cup of tea, then usually a cup of coffee. When I am studying for a wine certification, I usually use the early morning to study because it is so quiet. If I am not studying wine, I read and or take a French language lesson from Rosetta Stone.

How do you find balance in your life (especially if you have kids!)?
That is a tough one, I try and achieve this by not overextending myself.

What's your advice for someone hoping to break into your field?
Learn first what you are passionate about, then figure out what you are good at. Travel! Everything in our business is sales or sales support, even education, so educate yourself enough so that you have confidence and then take a chance. Restaurants always need a good wine buyer, so do retail stores. One caveat, you really do have to pay your dues in this business and getting experience is sometimes a catch 22, and sometimes the pay is initially less that you may be making in a current profession.

Do you have a favorite or funniest on-the-job memory?
Really too many to mention but my favorite was meeting my Friend Lucrezia in Napoli, Campania for a quick 2-day adventure. We visited Pompeii with the agronomist for the park (that is the only way you can visit the vineyards inside Pompeii), we toured the city and ate at the famous Pizzeria da Michele and then stayed at the Mastroberardino resort. [ed. not: OH MY GOSH! Jealous!]

How do you stay healthy as a professional in the wine industry? I imagine it's very easy to indulge!
Everything in moderation. I do walk every day and try and live a healthy lifestyle.

What is your go-to wine–the one that's ALWAYS in your cellar/fridge? Why do you love it?
It really does change a lot. My current obsession is Cotes du Rhone Villages but next week that will probably change.

What's your favorite weird food and wine pairing? Like, the one you might be embarrassed to admit to?
I guess I don't have one. I do love a challenge though, game on.

If you can't drink wine, what are you sipping instead?
Water. Cocktails go down too easy… I do not care for beer.

Favorite food or beverage to bring to a gathering/party?
Riesling and a grazing board. Chips or popcorn and Champagne.
What's something you do that makes you feel your most powerful or confident?
Using the correct pronunciation when speaking about Italian wines.

LIGHTNING ROUND
Real Housewives or 90 Day Fiancé? Neither?
Sparkling water or still? Sparkling
Morning person or evening person? Morning
Ice cream or potato chips? Potato chips (more versatile)
Corn dogs or pronto pups (yes they're different!)? Corn Dogs
Introvert or extrovert? Myers-Briggs says I am socially confident
Concert or play? Play (but this one is hard, I do love a good concert!)
Cardio or strength training? Strength
Beach vacation or European vacation? European
Super Troopers or Wet Hot American Summer? Wet Hot American Summer
Neutral tones or bold colors? Neutral (more calming) but my best color is yellow
Dishes or laundry? Laundry
Star Wars or superheroes? Star Wars
Thanks, Nikki! Follow Nikki on Instagram @winegirl365.