Aphrodisiac Food + Wine Pairings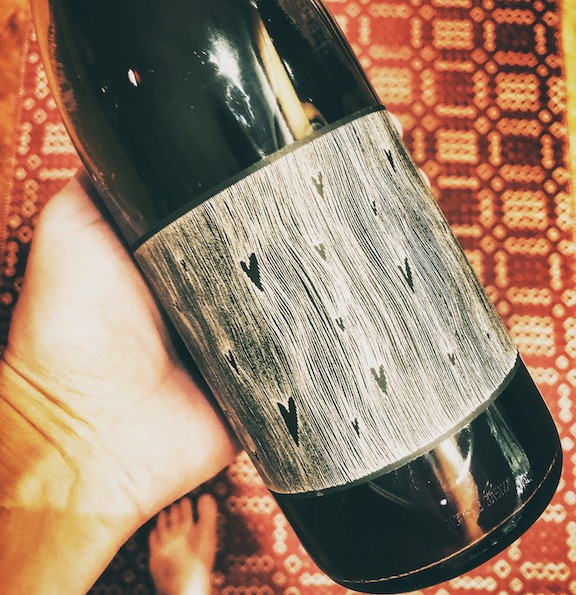 Valentine's Day Recipes + Wine Pairings Abound in my most recent Jason Show appearance!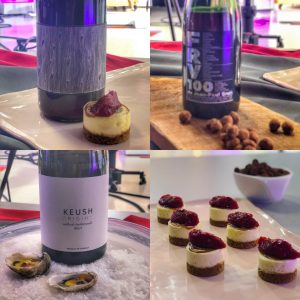 Kumamoto Oysters paired to: Keush Sparkling Brut
Cocoa Dusted Candied Hazelnuts paired to: Domaine des Terres Dorées 'FRV 100'
Ingredients:
250 Grams of Nuts ( your choice)
150 Grams of Granulated Sugar
40 Grams of Water
Salt to Taste
Cocoa Powder to Cover (about ½ cup)
Method:
Pre heat the oven to 350F, toast the nuts in the oven on a sheet pan for about 15 minutes
In a heavy bottom pot bring the water and sugar to 250F using a candy thermometer
Add the warm nuts to the sugar and water mixture once it reaches 250F
Take the mixture off the heat, and stir constantly until the sugar crystalizes and resembles sand ( white sugar crust, it will look like it's ruined… it's not)
Return the mixture to the burner over medium high heat and stir constantly until the sugar melts and caramelizes
Stir in the salt
Pour the nuts onto a baking sheet, working quickly dust the nuts with ample cocoa powder. Seperate the nuts one by one. Wear a double pair of disposable gloves
This process will be an arm workout and please be careful while working with hot sugar
Brie Cheese Cake paired to: Broc Cellars 'Love Red'
Ingredients:
1 Pound of Cream Cheese
½ Cup of Sugar
2 Eggs
¼ Cup of Sour Cream
½ of a Tablespoon of Vanilla
2 Teaspoons of Lemon Juice
½ Cup of Diced Brie Cheese
Method:
Pre-heat oven to 300F and spray around the edge of your cake pan with non-stick spray.
Freeze Brie Cheese, then dice it into small pieces.
Put cream cheese into a kitchen aid mixer bowl; using the paddle attachment, beat until smooth, once smooth add the sugar and sour cream and beat until incorporated and smooth. Scrape down the sides of the mixer as needed.
Add the vanilla and eggs until smooth, then add the lemon juice.
Remove from mixer and fold in the diced up Brie cheese.
Pour your cheese cake batter into the pan and set on a baking tray with a small amount of water.
Place in the oven and bake roughly 45 minutes; check every 20 minutes until it is set.
Graham Cracker Crust:
Ingredients:
1 ½ Cups of Graham Cracker Crumb
⅓ Cup of Sugar
1 Teaspoon of Salt
1 Cup of Butter
Method:
Melt the butter and set aside.
In a bowl whisk the graham cracker crumb, sugar and salt together.
Stir in the melted butter; half at a time, until it holds together; use more as needed
Cut a piece of parchment into a circle that will fit in the bottom of the pan, spray the pan and place the parchment down.
Press an even layer of the graham crust dough in the pan and bake for 5 minutes to set before pouring in the cheesecake batter.
Fondurella
Ingredients:
1 lb white chocolate
1 cup heavy cream
¼ cup balsamic
Method:
Place the white chocolate into a medium size bowl, bring a pot of water to a bowl, place the bowl on top of the pot and allow for the white chocolate to melt
Add warm cream
Add the balsamic
Either dip into or drizzle over