Garnacha, Grenache, Cannonau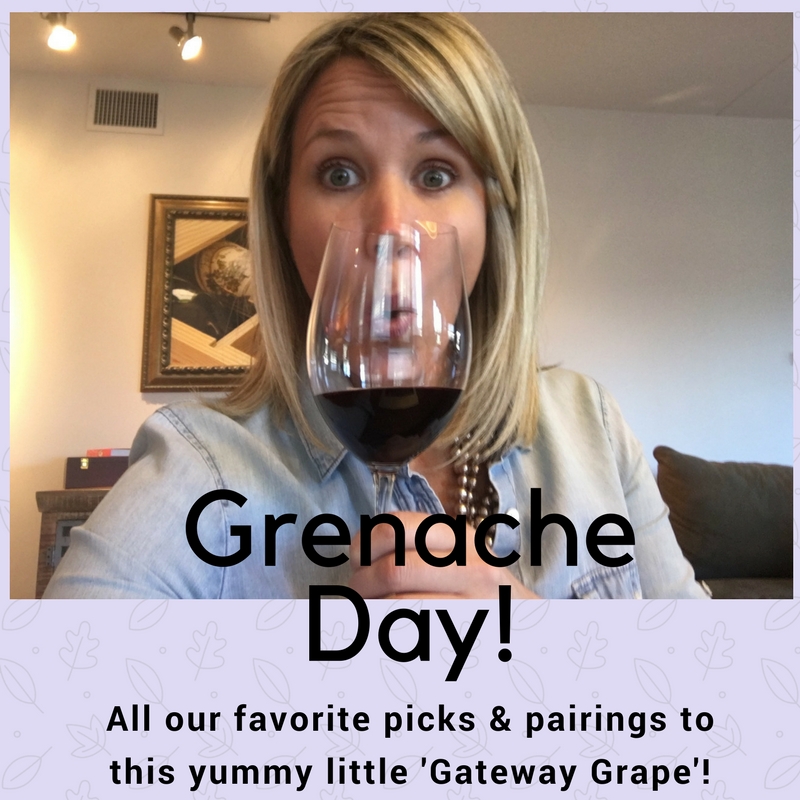 Garnacha, Grenache, Cannonau — by any other grape name relates to the word 'delicious'! Grenache, the name this grape is given across the majority of the world's grape growing regions. Garnacha, the name this grape is given in Spain and Cannonau, the local name for the grape in Sardinia, one of the island's most successful grapes.
To me, I have always spoken of Grenache as 'the gateway grape' as an educator. Why? Because it's just a step up from Pinot Noir in the way of weight, but it's not necessarily in the same zone as Tempranillo, Syrah or Malbec. For me, it tippy toes the line of medium weighted grapes, call it: light bodied plus plus. Sometimes it's juicy and lovey, like a jar of raspberry smucker's jam and sometimes, it can run with notes of tobacco and baking spices. Not only is it delicious, but it's one of the world's most pair-able grapes as well. While I like to use Pinot Noir as my 'get out of jail free' grape (pairs to almost anything & any setting), Grenache runs a hot second in the world of compatibility.
Here are the foods that I love pairing Grenache to the most:
Guacamole
Spicy Latino Food (dark red chile spice)
Fishes like Ahi or Salmon
Sausages, Brats & Hot Dogs (pssst, great for football season!)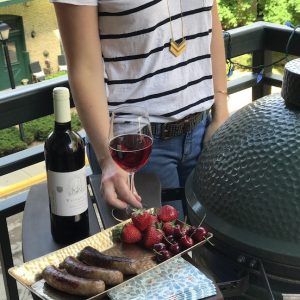 Roasted Pork (like pulled pork sammies or even a good chop on the grill)
Pizza, esp one with a good layer of fennel sausage (brings out the delicious bright notes of your pie)
What should you expect to pay when buying a yummy Grenache?
Really, not much more than $20-$25. However, one should know that Grenache IS one of the main grapes in the region of Chateauneuf-du-Pape, that's where this little bugger gets expensive! A fancy Beaucastel (one of the region's most famous producers) could start you at a good $70 and will go up from there. But in all reality, there are many on the shelf from CA to SP that will get you just the juicy love you're looking for, for under $20.
So, as we step into #NationalGrenacheDay this Friday, Sept 16th, let me share a few of my faves to get your celebration started!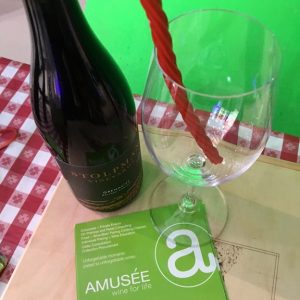 Let's start with one of my favorite California versions! Stolpman Vineyards, family owned operation, busting their butts to make some of Santa Barbara County's best Syrahs. They also happen to make one my favorite new world Grenaches. Get a hold of this baby! Not only is it the best damn pairing to red licorice, my favorite childhood treat, it is jam (I mean jam!) packed with fresh raspberry, strawberry and toasty caramel notes. Soooo perfect with that Tuesday night taco menu! Coast into some weekday pleasure for just under $20 (right around $18).
Next, on to France. Personally, I'm not always a fan of paying the dollar amt for CDP (Chateauneuf-du-Pape), so I much more prefer the region of Gigondas. Often named the 'baby CDP', is twice the value that you'll get from its big
brother. Now, you won't always find it as robust as its relative region, but it is once again juicy and quite delightful with those roasted porkie treats. From pork ribs, sausages and roasts, I'm all about Gigondas for a quarter of the price of CDP. Here's one of my faves: E. Guigal's Gigondas. While Guigal is known for its robust Syrahs in the north (Cote Rotie & Hermitage), I'm a lover of their Grenache based Gigondas wines. From its exotic violet and black cherry notes into its highly gulp-able raspberry outer edges, call me a fan! And, for approx $30-$35, I think it's a steal.
Ohhhh, yeah — España! And, here's a little secret…one of the best values for Garnacha in Spain lives in a box!! Yes, I said it. If you know me, I love to chat good box wine. Why? Because it lasts 6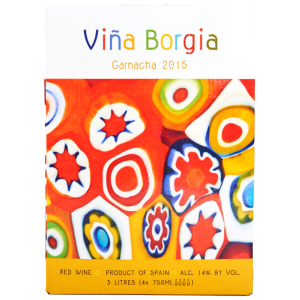 weeks (cool, dark, dry storage area) and it's four bottles! So yep, use it for cooking, a rainy day, a party or for your football gatherings. And, it is the best pairing to pizzas, pastas (with fennel sausage) and bratwurst on the grill. Viña Borgia Garnacha, pick up a box for approx $20-$23 (again, that's 4 bottles)!
Last, let's head 'down under' for my last pick. While I

don't always pick Australia (shame on me!) for my favorite wines, I do really really like this next wine: Flegenheimer Bros. 'Paisant Red' Grenache from McLaren Vale. I love the herbal side of this delicious little gem. Not only does it gush with strawberry & raspberry, but its peppery backbone and bright herbal backside keep this baby sitting straight up. For $20, it's a good one for that pan seared hunk of Ahi tuna! Deeeelish!
So get on out there and slurp up some good Grenache this Friday, and raise a glass to all those holidays that celebrate some of the world's most #certifiablydelish grapes!
Clink, Clink!
(Photo Image Credits: Hearbeet Kitchen, Amusée, Guigal Winery, Applejack Liquors, Vinesse Wine Shop)