Perfect Pairings for your Memorial Day Holiday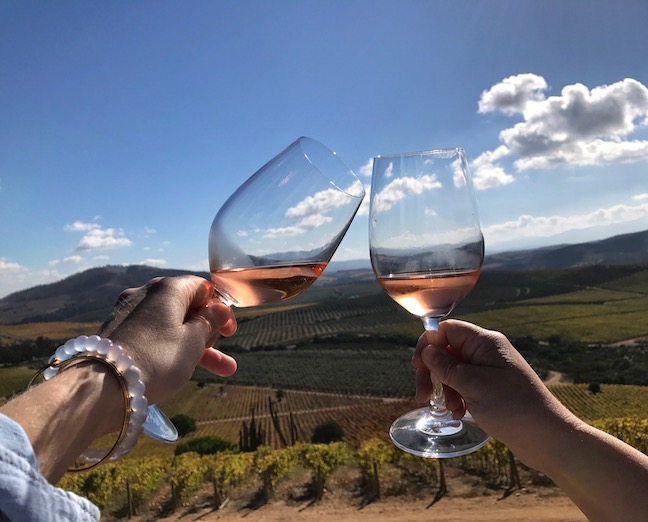 As Memorial Day weekend approaches, we gear up for a weekend of relaxation, friends, outdoor picnics and family gatherings.  From sausages on the grill to picnic goodies and grandma's homemade salads – we head to our favorite retail bottle shops for all the quintessential wines for pairing.  As the weather turns warmer, most head to the white sections of their favorite retailers but potentially reach for all the unusual suspects that we feel comfortable pronouncing (like Chardonnay or Sauvignon Blanc) or attach ourselves to the labels and growing regions we have purchased in the past.  This Memorial Day, let's step outside the box shall we?  Change up our selections, give a few other grapes and regions a shot and pair to all the delicious eats that are oh so typical for the holiday weekend ahead.  Ready?  Let's go!
You like Sauvignon Blanc and you cannot lie!
While Savi is certainly an excellent choice for quenching that hot summer sun thirst, I'm gonna give you a few alternatives for light bodied whites with a similar profile that you can toss into your mix. 


Seifried Würzer ~ Nelson, NZ   Savi is the first grape we think of in NZ, but in Nelson (just west of Marlborough), the Seifried family is kicking tail growing grapes like Riesling, Gewürztraminer, Zweigelt and Syrah.  Yet, their Würzer grape is certainly one of my faves!  Würzer, a grape that was created in 1932 by crossing Muller Thürgau and Riesling, carries lovely aromas of peach, florals and spice. The Seifried's owns this typical floral nose with an appealing broad fruit-driven palate heightened by ripe juicy stone fruit.   Perfect with those marshmallow fruit salads tucked away for just this holiday weekend!
Grüner Veltliner – just Grüner!  Yes, I do have my favorites (Landhaus Mayer, Hermann Moser, Huber, Leth, Nigl to name a few), but still feel that many just don't always reach for this little gem when thinking of light bodied whites.  Grüner, Austria's most notable white is one of those grapes that is perfect for pairing to pickled goodies, lite salads and green things (like peas, beans, asparagus).  The 'get of jail free' grape – as I call it, because of its ability to pair to those green high acid snappy veggies that books told you long ago would never pair to anything. 
Why not Riesling?  Another 'perfect pairing' grape that should absolutely LIVE in your picnic basket this summer!  Most think of this ethereal gape as sweet, when it fact the majority of eastern Europe's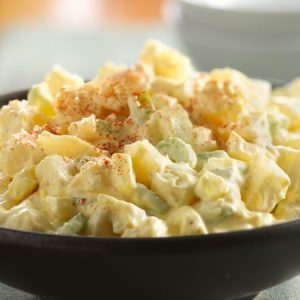 are either off dry to dry!  Want dry?  Head to Austria for some stunning examples.  Looking for the best?  Trot right on over to the German section of your local bottle shop!  Look for a retailer that specializes in GER Riesling (like Solo Vino or 1010 Washington) and ask for their recommendations.  Pairings?  Cheese boards, pickled snacks and Grandma's potato salad!  
You ARE the Grill Master!
For me, the Big Green Egg stays on all summer long starting May 1st!  From veggies to sausages, burgers and more – I love the smoky flavors of those charred grill items.  So what grapes work for all the quintessentials?
Gamay  Unfortunately, the Beaujolais Nouveau category sort of stuck it to this little grape, giving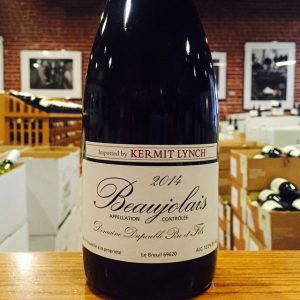 every American the idea that Gamay is the McDonald's of wine.  But hey, let's think of Beaujolais Nouveau as its own animal.  Instead let's look deep into the region of Beaujolais.  From its 10 named crus (Fleurie, Morgon, Brouilly, Moulin-a-Vent to name a few), the gamay grape is stunning in every aspect.  Light bodied, yet structured (depending on what region you pull it from), the grape grows from CA, Italy to its birthplace France.   What does it pair to?  Grilled fishes (like Ahi or Salmon), veggies, strawberry salads and tomatoes!  Grab one before the weekend!  Make sure you, again, head to a store like France 44 that will steer you in the right direction for a good one. (I'm loving Domaine Dupeuble from Beaujolais, France right now)
Grenache & Pinot Noir  Two more 'get out of jail free' grapes!  Why?  Because they pair to almost everything!  Grilled burgers, fishes, veggies, lean steaks to that berry cobbler you'll bake on the grill later – these two gems are two of the best pairing agents to so many dishes.  When in doubt, reach for either of these two grapes for pairing to a large crowd.  I don't know many peeps who will turn down a Central Coast, CA Grenache or a good Oregon Pinot!
Big & Beefy!  So you're making cowboy burgers, grilled ribeyes and smeering blue cheese all over everything on your backyard table spread…  You like big wines and you cannot lie, I know I know!  Instead of Cabernet, reach for other big and beefy red grapes like:  Aglianico from Italy, Tannat from Argentina or Uruguay, Blaufränkisch from Austria, Primitivo from Italy or even a big beefy Tempranillo from a region like Ribeiro del Duero, Spain.  Trust me, you will always have Cabernet – this season give a few other grapes a shot for the heavy weight title!
You see the world through ROSÉ colored glasses!

You love rosé so much so that you've had Solo Vino's annual rosé tasting on your calendar once the store announced this year's date, at last year's event!
Certainly a category that is growing more each year as more Americans are realizing that this delicious little pink is not a 'new category'.  Nope, not a trend – started in the B.C. times!  It's just becoming more recognized as we're drinking more of it.  Want the biggest selection of rosé in the state?  Then yes, head to my pal, Chuck Kanski's Solo Vino wine shop in St Paul for the largest selection in the state.  (Tell him 'Mills' sent ya and ask him for his faves!)  Two that I already cannot stop drinking:  Garces Silva's 'Boya' Pinot Noir Rosé from the Leyda Valley of Chile for $15 and Triennes Provence Rosé, France (for the same price point).  Remember, rosé WILL pretty much pair to it ALL!  From sunshine and Frisbee, a lazy day in the hammock to brats & cheese boards, I promise – it's the perfect category for all things summer!
Clink Clink to a very happy, healthy & relaxing Memorial Day Weekend!
Courtesy: Thanks to Betty Crocker and Kermit Lynch for the potato salad and Domaine Dupeuble pics!  All others are property of Amusée.