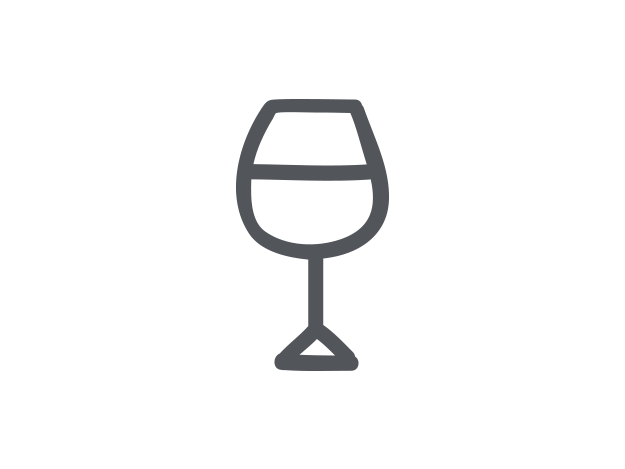 Pressure mounts for Sunday retail liquor sales in Minnesota
New efforts designed to put pressure on legislators to change the law include a slick social media campaign.
By Christopher Aadland (Star Tribune)
February 19, 2016 — 12:12am
YouTube A scene from a YouTube video that is part of the Why Not Sundays? campaign, a effort by a group of liquor retailers and grocery stores known as the MN Consumers First Alliance to lift Minnesota's ban on Sunday liquor sales.
A group pushing for Sunday alcohol sales is intensifying its effort at the State Capitol this year, rolling out a slick new social media campaign designed to put pressure on legislators to change the law.
"Football tailgates. Relaxing on lakes. Tying up skates. These are things that Minnesotans do on Sundays," a narrator says in one of the videos. "But buy a six-pack of beer? Heck no, for gosh sakes."
The new "Why Not Sundays?" campaign — in the form of Facebook posts, tweets and a YouTube video with more than 50,000 views — comes after years of failed efforts by advocates and lawmakers to repeal Minnesota's 80-year-old ban on retail Sunday liquor sales.
The effort is being led by a group of liquor retailers and grocery stores known as the MN Consumers First Alliance. After getting closer to repealing the law last year, organizers say they are trying to swamp legislators with even more public pressure.
"We believe the reason Sunday sales almost passed last year was the huge response from consumers who contacted their legislators," said Leslee Miller, a wine consultant and spokeswoman for the MN Consumers First Alliance. "With continued consumer pressure, we can get Sunday sales passed this year."
The two sides have been battling over the issue for years. Local municipal liquor store owners have fought the change the hardest, arguing that it would be too expensive to staff their businesses on Sundays and offer too little financial reward. But many large grocers and liquor stores say a repeal would not require retailers to be open on Sundays, just give them the option. The large retailers say they lose a lot of business when Minnesotans cross state borders on Sundays to buy alcohol.
"There is a customer demand for that," said Rep. Jenifer Loon, R-Eden Prairie, who has pushed for Sunday sales in the Legislature. "Families are busier. A lot of people do their shopping on Sundays."
A bipartisan and powerful coalition of mostly rural legislators have fought hard against the change. Minnesota remains one of 12 states that have bans on Sunday retail liquor sales, a law dating to 1935 – two years after prohibition ended in the U.S.
Since then, efforts to repeal the ban have struggled to gain committee hearings and are often tacked on as amendments to other bills.
With the legislative session starting March 8, it is far from certain the measure will get much traction at the Capitol this year.
Legislators are preparing for the shortest regular session in recent history, with big issues like a $1.2 billion projected budget surplus, statewide construction projects and a possible multiyear transportation package all fighting for the scant time lawmakers will be in St. Paul.
And even if a wide-ranging liquor bill is introduced this year, Sunday sales opponent Rep. Greg Davids, R-Preston, said any effort to repeal the sales ban likely won't pass because the membership of the Legislature remains the same as last year.
"The Legislature has already spoken on it this biennium," he said. "I don't know why we would vote twice on the same issue before one Legislature."
There is little agreement among legislative leadership, either.
House Speaker Kurt Daudt, R-Crown, has previously said he favors a repeal, while Senate Majority Leader Tom Bakk, DFL-Cook has said he's opposed to Sunday sales.
Advocates of the change have conducted polling that showed widespread and deep support for Sunday sales. But the effort continues to face powerful opposition from trade groups and unions that hold a lot of sway at the Capitol.
The Minnesota Municipal Beverage Association, Minnesota Licensed Beverage Association and Teamsters have remained opposed to Sunday sales, even if stores or municipalities are given the choice to open on Sundays.
Opponents have also argued against Sunday sales on moral grounds and say it would likely result in an increase in crime.
"Even the good Lord rested on the seventh day, and I think the small business owners have the right to do that too," Davids said.
But those in favor of a repeal say that consumers deserve to be able to choose when and where to purchase alcohol, especially when surrounding states allow such sales.
"The best argument [for Sunday sales] is just to go to the parking lot of the liquor store in Hudson and count the number of Minnesota license plates," said Rep. Phyllis Kahn, DFL-Minneapolis.
Whether the issue comes up this year, Loon said a repeal of the liquor sale ban is inevitable.
"Opinions are changing," she said. "I do think the law will change. It's just a matter of how quickly."
Christopher Aadland is a University of Minnesota student on assignment for the Star Tribune.