Fat Tuesday–King Cake Wine Pairing!
Happy Fat Tuesday, y'all!
Just because it's cake, doesn't mean you can't pair a wine to it!  Check out this deliciously indulgent and celebratory wine pairing I've selected to pair to Mardi Gras's most famous and iconic dessert, KING CAKE, to kick off the party!  
But wait…this recipe comes with a twist and is created by local food guy, Andrew Zimmern!
Peanut Butter & Banana King Cake with Candied Bacon + Villa Wolf Gewürztraminer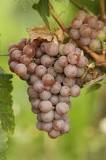 Gewürz, means 'spice' in German. The grape ‪Gewürztraminer‬ iconically shows notes of exotic fruits and pretty aromatic floral components, backing the wine with bits of spice and aromatic temptation.
Villa Wolf's version displays pretty, classic aromas of rose petal and exotic fruit with a spicy edge, making it zippy, fresh, crisp and juicy. This wine paired to the classic cinnamon-y like love and the Peanut Butter, Banana & BACON(!) elements of this King Cake recipe, could potentially make the exotic fruit notes of the wine spring alive, making this combo a perfect pairing to your Fat Tuesday!
Happy‪ Mardi Gras‬!
Mardi Gras photo cover cred: History.com