Pairing Wine & Beer with Halloween Candy!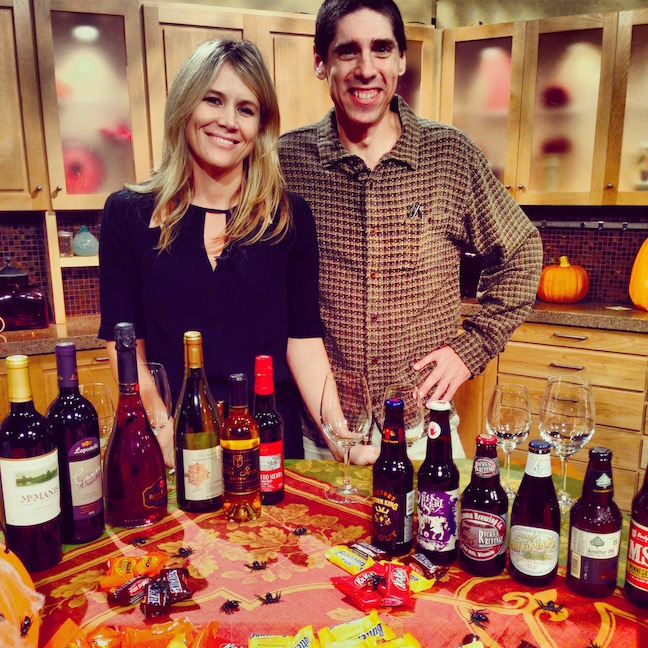 Did you miss A Perfect Pint & I's morning interview with Kare 11 pairing (yes!) WINE & BEER to Halloween Candy?  
Pairing wine and beer with Halloween candy!
GOLDEN VALLEY, Minn. — Certified Sommelier, Leslee Miller of Amusée and Certified Cicerone, Michael Agnew of A Perfect Pint share their love of Unusual Wine/Beer Pairingsin a segment they calledHalloween Candy Pairings!
Think you can't pair wine or beer to candy corn? Think again. Known for their engaging and very approachable education styles, Michael and Leslee lead the nation in Cicerone/Sommelier food and beverage pairing classes. Making their wine and beer knowledge 'drinkable' for all levels of libation enthusiasts, they make pairing wine and beer to your Halloween bucket look easy and fun!
Interested in seeing how wine and yoga go together like Minnie and Mickey? Event Promotion: VinYoga ~ A Yoga and Wine Pairing Experience, November 9th at Kula Yoga in SW Mpls
Go to amuseewine.com for more info regarding the yoga event!
amuseewine.com 612-655-4839
aperfectpint.net 612-724-4514