Summertime Sippers with Strawberries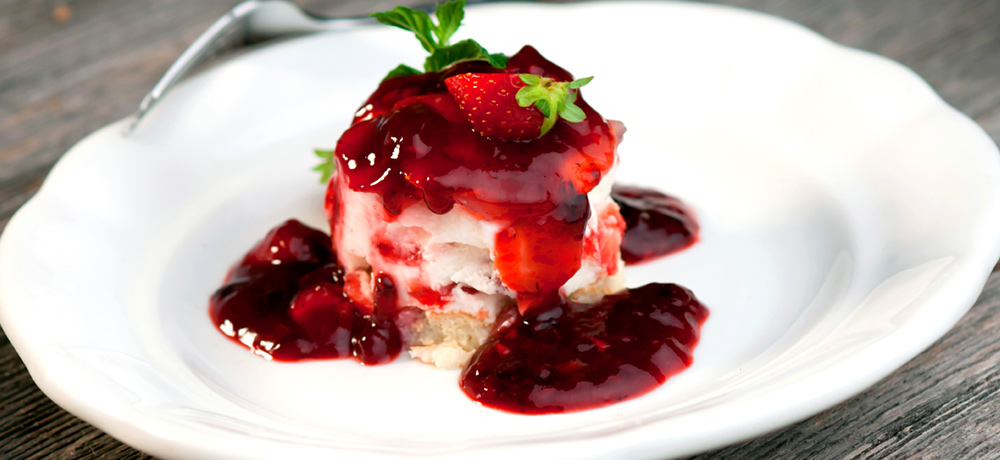 I love summer!
Yes, I know we went from late winter to just about practically July, but I don't care. I love the heat, the smell that the humidity gives the air and more. There isn't much I don't appreciate about the hot summer sun on my face. Yet, one of my favorite things about summer – is all the delicious produce that it produces!
After a long weekend of relaxing in the sun, picking weeds from my flower garden, and enjoying my time away from work – I couldn't wait each nite to dive into the basket of local organic fruits and vegetables I had purchased throughout the weekend. Perusing through a slew of fresh goodies from the local farmer's markets in my hood, I was instantly reminded of the goodness that surrounds my community. Peeps working hard to give me the best darn ingredients possible when it comes to the food that I eat. One gem…fresh strawberries. There isn't anything like them. Red through the center and juicy through to the last bite, I love fresh strawberries!
One of THE best darn recipes, I swear, to date that I've had with fresh strawberries comes from my friend, Chef Mike Shannon of Cooks of Crocus Hill. Last week at a class that Mike and I taught at Cooks on Grand in St Paul – he reminded me of that super summer recipe he makes with fresh summer strawberries. What made this recipe even better? The wine that I paired to it!
photoThe recipe (below) for Panna Cotta with Balsamic Strawberries, I promise, will send you into orbit. But truly, it was the wine… Contero Brachetto d'Acqui…that stole the show with this pairing. Truly a match made in heaven and labeled in my book ~ a delightful perfect pairing!
With its scintillating ruby red color and bouquet of rose petals and raspberries, this delicious, pleasantly sweet, effervescent wine is a natural to begin or end a romantic dinner, or break out for friends and family to enjoy for holiday parties and New Year's Eve. At only about 5.5% alcohol, Brachetto d'Acqui DOCG makes a great afternoon aperitif and pairs well with bitter chocolate, light sweets, fruit tarts, and sugar cookies.
According to the regulation of DOCG status of 1996, Brachetto d'Acqui must be produced from 100% Brachetto grapes from the specified terroir. Brachetto grapes are harvested from the end of August to mid-September. The must soaks with the skins for two days in order to obtain the desired ruby color, then aged three months in the bottle. It should be drunk young to reveal its tantalizing scent of Bulgarian roses, must, and fruit.
Served chilled in a sparkling glass ~ this sumptuous libation will have your dinner guests raving!
Panna Cotta with Balsamic Strawberries
Serves 8
Recipe Complements of Chef Mike Shannon ~ Cooks of Crocus Hill
4 cups heavy cream (or half-and-half)
½ cup sugar
2 teaspoons of vanilla extract, or 1 vanilla bean, split lengthwise
2 packets powdered gelatin (about 4 1/2 teaspoons)
6 tablespoons cold water
Heat the heavy cream and sugar in a saucepan until sugar is dissolved, then remove from heat. Scrape the seeds from the bean into the cream and add the bean pod. Cover, and let infuse for 30 minutes. Remove the bean then rewarm the mixture before continuing.
Lightly oil eight custard cups with a neutral-tasting oil.
Sprinkle the gelatin over the cold water in a bowl and let stand 5 to 10 minutes.
Pour the very warm Panna Cotta mixture over the gelatin and stir until the gelatin is completely dissolved.
Divide the Panna Cotta mixture into the prepared cups, then chill them until firm ~ 2-4 hours.
Run a sharp knife around the edge of each Panna Cotta and unmold each onto a serving plate, and top with balsamic strawberries.
Balsamic Strawberries
2 pints strawberries, hulled, thinly sliced
3 tablespoons quality balsamic vinegar
1 tablespoon sugar
1/2 teaspoon freshly ground black pepper
Combine the strawberries, balsamic vinegar, 1 tablespoon sugar, and pepper 1 hour before serving. Set aside at room temperature.