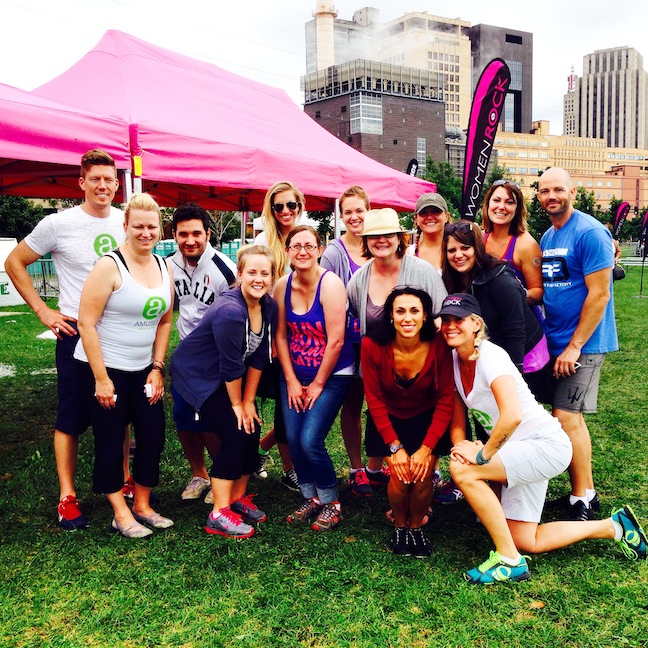 Cheers to another very successful year with the Women Rock Race held by Team Ortho on August 30th!
For the second year in a row, Amusée has had the pleasure of selecting and pouring the sparkling wine for the finishers of the Women Rock race held by Team Ortho in St Paul.  Pouring for over 7,000 runners, we were able to share this event with an amazing group of women as they crossed the finish line to this gorgeous late summer race.  Participants were able to partake in a 5K, 10K or half marathon race with friends, family or as a solo racer.  
Yet, 'solo' is hardly the theme of this event.  
Feeling the love of many participants and their amazing personal stories as to how and why they all participate in this race together is the reason why I have chosen to participate with my team now for the second year.  
Endurance, support and love brings not only the participants of this race together, but of my own team.  Each year, family and friends of Amusée come together to help me pour for this magnificent event – which is who I truly owe so much to year after year.  
So, here's to you– Women Rockers and Team Amusée!  
From Amusée's team of four who run each year in the race, to the amazing group of volunteers who pour for the ladies of the event!  
My gratitude for your love and support runneth over.