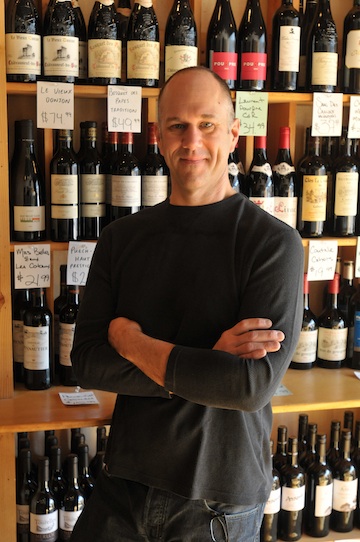 As many of you know, I have invited my dear friend Chuck Kanski, wine extraordinaire and owner of Solo Vino Wine Shop, to share his thoughts in a new column for Amusée called #ManicMondays with Chuck, featured the 3rd Monday of every month.  Today's that day!  Always interesting, and ALWAYS entertaining, we LOVE Chuck's passion and vast knowledge of our beloved beverage.  His columns are a fabulous insight for ALL levels of wine drinkers, into the world of wine from the voice of a successful retailer.
What to drink when it's -12
 So we all learned a new term this winter…Polar Vortex. And it's here again this week, starting tonight. The term Polar Vortex is a new one to me but my answer to this cold, bitter wintery event is NOT a new term.
 Mulled Wine!!
We all have our favorites; bubbles, white wine, even rosé in the winter. Some of us abandon these drinks for the warm, seasonal ones when the weather turns this cold. The classic is a 'hot toddy' and personally, I enjoy one or two of these a week. The problem is that I really enjoy the flavors of red wine. Making a mulled wine is easy and fun. There really is no way anyone can screw it up. I like to use the word "bedazzled" since everyone has their own likes and dislikes when it comes to seasonings and spices. Substituting ingredients when making mulled wine is fun and encouraged.
 Before we get to the recipe I have another idea. The basis of mulled wine will be a red of some sort. The golden rule is that 'one should never cook with something they wouldn't drink'. This is a great rule but I'm going to amend it a bit today.
Holidays, birthdays, dinner parties. There are many occasions that a guest/friend is going to gift you a bottle of wine. Sometimes they hit the mark with your favorite Spanish or French wine. Sometimes you may be gifted something that really doesn't work for you. If you're like me you feel bad about re-gifting or just ignoring the bottle until it goes away. Well, here's an opportunity to use that red and not feel bad about it.
 Here's a quick list of ingredients you'll need to start your mulled wine beverage…
1 bottle of red wine
1 ½ cup Brandy or Port (roughly ½ bottle)
2 oranges (substitute 4 clementine's)
½ teaspoon granulated allspice
½ teaspoon granulated mace
½ teaspoon granulated nutmeg
12 whole cloves
1 cinnamon stick
Peel and slice the oranges, and place the peel in a large saucepan. Add cloves, mace, nutmeg, allspice, and cinnamon stick. Allow reaching a boil and turning down to medium heat. Simmer for 10 minutes. Strain the mixture and return to the pan. Add port and heat, but do not boil. Serve in a coffee cup with a slice of peeled orange in each.
Something to consider…Now you can always add or subtract to the above list of ingredients. I personally like less cloves and more cinnamon in my recipe. I also omit the mace. If buying all of these ingredients for just one round of mulled wine seems like too much?? You can always purchase some 'mulled wine spices', which are ready to steep from the bag. Penzeys has a fantastic mulled wine seasonings mix.
As far as the port vs. brandy discussing…I prefer the brandy route. Some of the alcohol will burn off during the warming process but not much. I like the extra kick when using brandy.
 So there it is…a great idea to keep you warm during the next Polar Vortex!!!  
Enjoy!  Chuck