Step into SPRING with a Wine Sensory Class!
Spring Quick for these class tickets — we're throwing a POP UP sensory evaluation wine class with our friends at The Hewing Hotel!
Okay, are you ready for this? The Hewing is transforming one of their private event spaces into a beautiful forest clearing! Yes, you read this correctly. We will be sitting in a real life forest. Which, of course, gave us the perfect excuse to toss in a WINE SENSORY EVALUATION class last minute! We surely did not want all of these gorgeous aromas to go to waste!
On top of the forest-y aromas you'll experience the second you enter the room — you'll also have a wide variety of 'other' wine notes right in front of you for exploring! Pick up, sniff + taste as we connect to a number of intl. wines while understanding where each 'note' comes from.
Ever wonder how notes like:
SALT/MINERALITY
TREE FRUIT
RED + BLACK FRUIT
CITRUS
STONE FRUIT
FLORALS
HERBS
VEGETAL
ROTUNDONE (PEPPER!)
DIRT
VANILLA
SMOKE
All end up in your wine glass?
Get to know these wine notes up close + personal, understand where they come from and how they land in the nose + palate of your favorite wines in this super exciting SENSORY EVALUATION WINE CLASS with your favorite sommelier, Leslee Miller.
It's another round of tasting blind as we introduce you to these sensory components while tasting through 5 international boutique wines — while literally, sitting under a forest veil at one of our favorite community boutique hotels — The Hewing!
Let's start with our host 👇🏻👇🏻👇🏻
Meet: Amusée, Sip Better + Cépage owner, Leslee Miller. Leslee's taught this exact subject from coast to coast from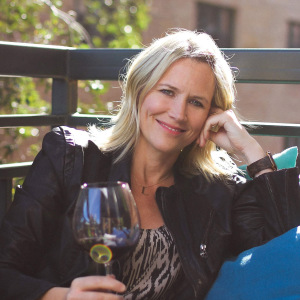 university programs to large corporate groups — teaching folks that by learning a few things about a wine label and asking the right questions about wine, that you can not only lead your palate but your health in the right direction in the way of ditching wine headaches and soaking up fewer calories, while supporting only small, family owned farming families + their wines.
If you have never BLIND TASTED — you are in for a treat!
This class is NOT what you think. This is not a dungeons + dragons course in WINE. Blind tasting actually helps you understand your palate better as you are only focused on the elements of the wine: the wine's weight, aromas, acid and fruit profiles, length and best of all, pairings!
Leslee teaches you the full blind tasting fundamentals in a very open, engaging + simple way making the class super interactive, and FUN. Understanding where all of these amazing 'wine notes' come from is truly one of the most eye opening experiences if you're just beginning to understand wine or have been enjoying wine for a long time!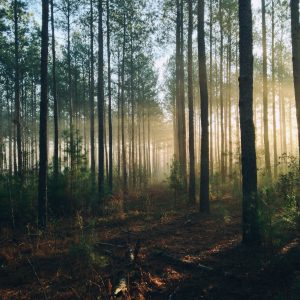 Here are the Deets…
We are teaming up with the beautiful boutique Hewing Hotel, downtown Minneapolis in the North Loop to provide this awesome event! Come for the easy valet parking, amazing wine class and STAY for drinks + snacks at the hotel's super luxe bar + lounge (ahhhh-mazing cocktails, PS!) or dinner.
Event: April 5th from 6:30-8:30pm
Where:
Hewing Hotel // 300 N Washington Ave // Minneapolis, MN 55401
Cost per person: $65 (tickets are non refundable–but may be transferred to another attendee 21yrs or older)
What's included? 5 wines for enjoying, instruction from one of the most engaging sommeliers around + your event under a forest veil — all amongst a private space at the Hewing Hotel
Note: We are limiting the number of attendees for this event — seating is EXTREMELY LIMITED.