CRU Beaujolais Wine + Cooking Class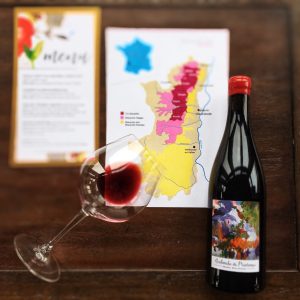 Yes way, Gamay!  And, we don't mean the Nouveau kind.  
Ready to take your LOVE of Gamay up a notch?  Join one of the best food + wine duos around for an exciting evening of CRU Beaujolais paired to an exciting holiday menu that even the newest of home cooks will find easy + simple to recreate at home this holiday season with friends + family!
Learn the ins + outs to one of Sommelier, Leslee Miller's, heartthrob grapes from the smaller villages inside of the region of Beaujolais, France as Chef Mike whips up a perfectly paired multi course meal for your edu-tainment!  Learn a little, and have a ton of fun exploring, sipping + noshing in this one-of-a-kind food + wine pairing cooking class!  
When: November 20th from 6-8:30pm
Where: Roth Living, 11300 W. 47th Street, Minnetonka, MN 55343
Menu: Wilted Frisée Salad with Duck confit, Roasted Mushroom + Winter Squash Soup, Prosciutto Wrapped Turkey Tenderloins with Charred Lemon Haricot Verts, Pecan Tartlets Chambord Cream
5 Boutique Gamays paired to your food experience included with the class.  Come, enjoy, relax before the hustle + bustle of the holiday season!  This is a demonstration cooking class, no cooking participation. 
Note: Roth Living, not only one of the most beautiful SubZero/Wolf showrooms in the midwest, but also one that provides one gorgeous culinary teaching arena.
Cost: $70 per person inclusive of all food + wine
Tickets are non-refundable.