Climate Change + the Wine Industry – is this a thing?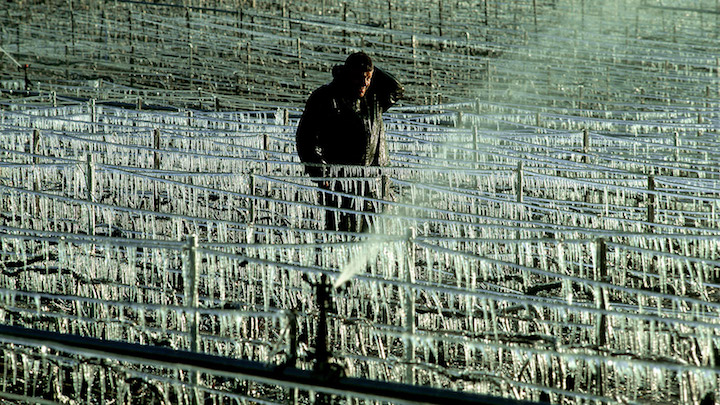 Transforming the World's Wine Map
People may disagree about the causes or even existence of climate change, but for those who see which way the wind is blowing (as the jet stream disappears), extreme deviation in weather trends have had a tremendous impact on agriculture. In the area of viticulture, climate change is having both positive and negative effects on various regions, and in her work as a dually certified sommelier through the International Sommelier Guild and the Court of Master Sommeliers, Leslee Miller sees evidence of this throughout the industry.
"We've seen some major shifts in the last twenty-plus years when it comes to the effect that the climate has had on the world of wine," Miller says. "Alcohol levels have risen due to warmer vintages, crops and international regions have suffered significant damage due to early frosts and crop freezes, and harvest times have shifted, making the balance of grape maturity and botrytis a very difficult scale to keep even as a winemaker.
"This doesn't even cover the drought we've experienced across the globe. Of course, the state of California is first among that list, as we've seen significant damage resulting from the fires that have ravaged both the central coast up into Sonoma and Napa this year."
It sounds grim. We asked Miller: Is there any upside to this climatic shift?
"Well, the positive sides are that now we are seeing regions that once were too cold for growing. Now [these regions] are so warm that they're able to grow grapes like Cabernet (a grape that needs more days of sunshine and heat to mature)."
That sounds good, but what of the cultural legacy of wine making; how can these new, more inexperienced grape-growing regions hope to adapt so quickly?
Yes, "they'll have to learn the lessons of more experienced vintners: Harvest too early and you'll run into underripe pips (seeds), stems, etc.–on the other hand, harvest too late and you run into issues like noble rot, tough tannins (from over-ripened skins), and wines that are too high in sugar and alcohol."
Join Miller for
To the Extremes: Climate Change and the Wine Industry
(begins April 10). You'll taste a variety of vintages and learn how the industry is addressing this pressing and ongoing challenge. No wine experience necessary!
Photo Cred: John Hodder – Collection CIVC