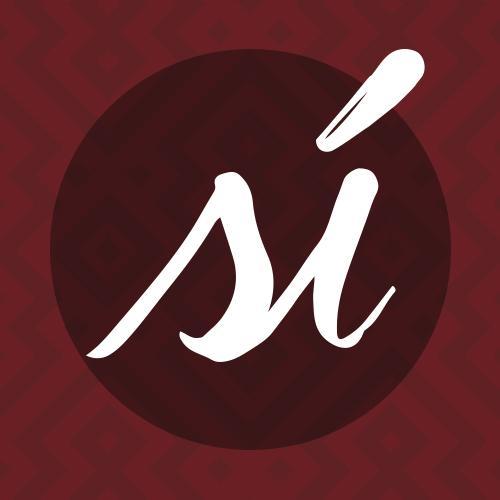 If you haven't heard, I'm part of a new campaign celebrating the very exciting and delicious regions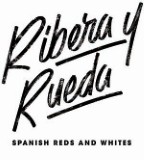 of Rueda & Ribera del Duero, Spain!  The campaign is called: 'Sí What's Next' featuring a wide variety of styles of red wines that focus on the grape, Tempranillo from the Ribera del Duero region (otherwise known in Ribera del Duero as Tinto del País and Tinto Fino) and the grape Verdejo from the region of Rueda.  (Cabernet, Merlot, Malbec & Garnacha also allowed in Ribera–Sauvignon Blanc & Viura also allowed in Rueda)
As many of you know, if you're avid followers of Amusée, you know that I spent over a month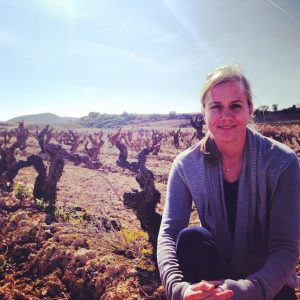 travelling Spain and Portugal just a year ago.  Literally, from the north to the south, Spain was one of those countries that absolutely had me 'draw dropped' in every region.  Starting in Penedès and working our way from the east to the west, through Portugal, up through the south and in through out the middle of Spain – the landscapes, the people and most importantly, the grapes had us at every stop, wanting more.  Two of those regions, Ribera del Duero and Rueda were absolutely two of the most magical amongst our travels.
About Ribera del Duero:  "Most vines are planted at between 2,500 and 3,000 feet above sea level, and the region receives an impressive 2,400 hours of sunshine per year. Temperatures can be extreme in northern Spain, but the large difference in day and night temperatures is responsible for the ripening and concentration of the grapes' sugars, creating wines of exemplary depth and balance.

The combination of climate, altitude, soil and winemakers' dedication creates wines that are simultaneously powerful and elegant. They are international in style, yet distinctly Spanish at the same time, and a rightful source of national pride." 

About Rueda:  "About 20 miles southwest and down the plateau from Ribera del Duero lies Rueda, the Castilla y León region that makes the best white wine you may have never heard of … until now.

Rueda's climate is simply perfect for the Verdejo grapes that flourish there. Cruel temperature swings are common a half-mile above sea level

When paired with rocky, stone-littered soils, the verdejo vines of Rueda produce wines that have exactly what white wine drinkers crave: sharp acidity, vibrant fruit and a complexity that's so sorely lacking in many white wines. One sip of these and you'll wonder why the heck you've been wasting your wine time with those other whites.
If you're not as familiar with these regions and you're dying to know more, follow my friends from the Ribera/Rueda campaign to learn more and attend the Stone Arch Bridge Festival this weekend, June 20 and 21st.
Check here for more details about the delicious wines I'll be pouring from the #SiWhatsNext Wine Truck!
So, if you want to start your homework early, start with a few of these delicious wines from the region I reviewed this past weekend with colleagues and friends!  A fun way to taste these wines, as I invited two Twin Cities chefs, my favorite cicerone and a few of our favorite wine enthusiast friends who attend many of Amusée's wine classes.
Here's what we reviewed and some of our best tasting notes and pairings!
 Rueda
Balnea Rueda 2013:  With vines over 25+yrs old, this Verdejo erupts with luscious ruby red grapefruit notes, salty citrus and bright acidity. Worth drinking to the last drop! So gorgeously supple, and fantastic with goat cheese/currants, dried apricot and cranberry fruit. Love the subtle characteristics to this wine! Highly quaffable.
Our favorite Rueda of the night!  Everyone screamed 'grapefruit!' when we first smelled it.  To top it off, we had a sectioned grapefruit salad for pairing to with fresh spinach and goat cheese.  A really fantastic wine to sip at EVERY occasion!
Garciarevalo 'Casamaro' Rueda 2014:  Grapefruit pith, fresh cantaloupe, fresh rainwater with orangey bits of citrus on the nose.  Grassy lime and salty lime make this a perfect pairing to goat cheese or something green! Salad, snap peas and asparagus—bring it on.
Everyone agreed that this was one of the easiest drinking whites of the evening!  Fresh and zippy.  One of our chefs thought this was one of the best for food pairing–especially to green salads and bright spring like veges, like asparagus!
Naia 'Ducado de Altan' Rueda 2012:  Banana peel, peach skin and lush fruits dance the nose as notes of fat, sassy richness fill the mouth. Round, rich and supple for Verdejo. Good with roasted chicken, grilled fish with a fresh fruit grilled compote to accompany.
Not necessarily what everyone expected from this wine, as the rich heavy notes sort of threw everyone off.  However, a cpl of our friends thought this wine would be a great backdrop to a grilled peach sangria as the base wine!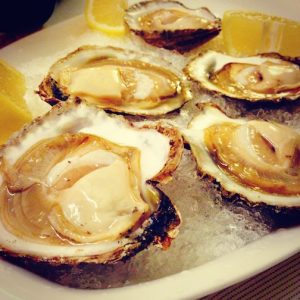 Naia Rueda 2013:  Green apple, zesty, chalky acidity and mouth watering acidity make this Verdejo simply delicious. Love the bright white flower appeal to this wine, while the acidity charms the palate. Lovely.  Seafood on the grill, razor clams and poached shrimp in olive oil could potentially be spot on pairings to this beaut!
Everyone loved this wine!  Especially the culinary guys in the room.  For everyone that had been to Spain in the past, we all thought this wine completely reminded us of eating seafood and sipping Verdejo on the northern coastline of Spain.  A seafood wine to the max!
Martinsancho Rueda 2013:  Lemon curd, bright minerals and cut green apple lift the aromatics of the wine as notes of baked apple, creamy chalk, lemon meringue and bits of clean green herb leave a long, lengthy finish on the wine. Yum!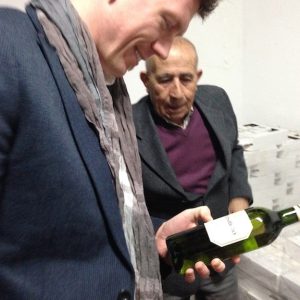 Of course, this wine plays a huge soft spot for me as we spent an entire day with winemaking/Rueda legend, Angel Rodríguez, when we visited the region last year.  The gentleman whose vineyards was used for the original clippings in which all Verdejo was grafted in the region.  A stunning wine with depth and character!
Ribera del Duero
 Torres 'Celeste' Crianza 2012:  Dark berry, cinnamon, black cherry and earthy tobacco spice on the nose. Wine on the palate comes off a bit hard with notes of Robitussin cherry and raw wood. A bit disjointed with hard notes of alcohol that conflict with the wine's ability to 'sip'.
This was a hard one for us.  The hard cherry notes were a little off from what the wine could potentially give.  While Ribera can come across exceptionally earthy and smoky, this wine was a little too hard on every corner for the group.
Fuentespina Roble '7 meses' 2013:  Smoky, slow roasted sausage notes float the surface of the wine as dark berry waivers. Blackberry, smoke, wood tannin and big red (chewing gum) cinnamon notes lay out on the palate – leaving this wine perfect for bratwurst and burgers on the grill!
My cicerone and my two chefs LOVED the food pairing notes to this Ribera.  Dreams of sausage, bratwurst and burger led the discussion behind this wine.  A smokey, rich style good for backyard smoking and grilling!
Bodegas Balbas Crianza 2012:  Sweet cherry vanilla and red juicy raspberry erupt from the glass as bits of irony meat, sweet raspberry fruit and bits of creamy cherry hand pie intertwine with notes of freshly picked summer herb. Summertime grilling, roasted lamb and aged Manchego = a perfect pairing for this gem.
'Lamb!' is what everyone exclaimed the second we smelled and tasted this wine.  Manchego, Lamb, Grill–all specifics to this area in the way of food.  The creamy, cherry/rasp notes were a bit too much for me, but a couple of my class regulars LOVED the versatility to this wine for a number of summer/fall foods.
Bagus 2011:  Pruney toasted fruit notes and freshly roasted meat come across on the nose. Irony bits of raw meat, like carpaccio, entice the nose more as you discover a sweet clover aromatic that keeps you enticed for more! Bright clover flowers, luscious blackberry, freshly ground pepper and soft melting carpaccio leave the palate absolutely balanced and delicious! Structured, yet supple and alluring. Roasted meats, yes!
Our favorite Ribera of the night!  LOVED the bright clover on the nose and mouth.  Once I said 'clover', everyone said — yes, something supple, yet grassy like, a bit perfume-y.  Like outside!  The pepper made for a lovely backbone, everyone agreed.  My cicerone especially liked this wine, calling it a 'beer drinkers' wine.  Something everyone could sink their teeth into!
Yllera 2010:  Stewed fruit, prune and bits of roasted cherry tomato in the nose coupled with notes of earthy, peppery spice and gamey meat on the palate. Very lamby! Would, obviously, be fantastic with roasted lamb and fresh garden tomato (Spanish style) crostini. Perfect pairing!
We talked so much about food throughout the evening.  So Jason (my better half) and I explained the traditional Spanish toasted tomato bread that we ate all over Spain, coupled with the amazing lamb dishes!  Toasty crostini, rubbed with garlic and fresh tomato would make, as we agreed, for a perfect pairing here.  Not to mention, a perfect pairing to a whole plate of lechazos!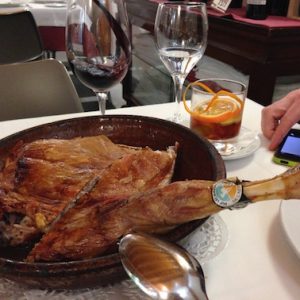 Raiz Profunda 2009:  Blueberry, raspberry, perfume-y violet and light chocolate notes make this Tempranillo one for the senses! Black pepper bits intertwine with notes of violet, dark cherry, raspberry and creamy blueberry pie making this one lovey sipper. So delightfully refreshing, yet textured and layered. Very good.
Also agreed by everyone, a delicious wine.  Here, the remark that most made was the fact that we'd had so many different styles of Ribera — from smokey, grassy, meaty, chewy, raspberry, cherry to blueberry and pretty!  I loved that we tasted this one last–showed the depth of what delicious elements of weather, dirt and winemaking style can lay upon a wine.  A wine, we all really liked and ended up pairing to chocolate at the end of our meal.
Check out a few of my favorite retailers for purchasing these wines and more from the regions!
Happy Ribera/Rueda Sippin' y'all