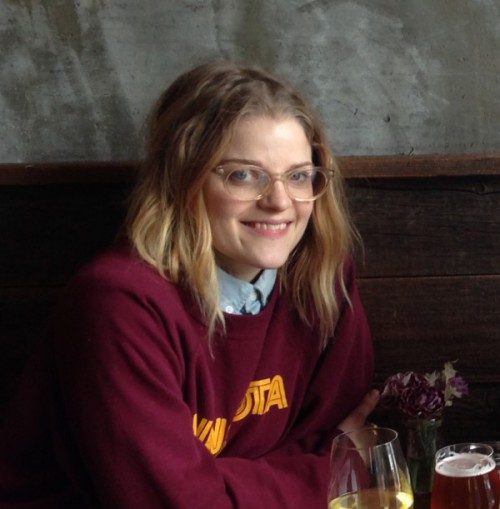 Hey there! I'm Emily, Amusée's resident media manager and long-time dabbler in the food and beverage biz. In January I had the chance to visit over twelve wineries in Napa and Sonoma, from big established wine houses with grand history and large staffs, to fledgling winemakers working alone, after hours, from scraps of interesting land around the state.  Here's a recap of my most recent travels!
For a newcomer to the nuances of wine (like myself), a lengthy tour of California Wine Country is a little scary. At first it felt a lot like being called on in class when you don't know the answer. Except for two very very important facts: It turns out drinking wine is fun! And the California wine community is enormously welcoming. My group and I were warmly received by everyone we met.
Here are three of my favorite wineries from the trip:
Scribe is totally the hipster younger brother of the wine crowd in California. But unlike a lot of self-proclaimed hipsters, Scribe doesn't display any of that naive arrogance or condescension. In fact, a tasting at Scribe is more like a casual meeting of friends in a park. When we arrived at The Hill (as it's often called by locals, pictured above), a young sweater-clad woman gently directed us to one of 6 or 8 picnic tables roosting beneath strings of twinkly lights and looking out over vineyards. Other visitors sat wrapped in flannel blankets, sipping and talking casually.
Our host, Leah, was probably under thirty and had just moved from Wisconsin, with the hope of working for Scribe owner Andrew Mariani (who bought the land when he was just 27 years old!). Much like Scribe itself, Leah was casual and unpretentious. She simply hung out with us, snacking on cheese and crackers, talking music, and answering our questions about the winery without overwhelming us with a practiced speech or pushy ideology. This is what I loved most about Scribe–its clear commitment to enjoyment versus being the best and the loudest. You even see this sentiment reflected on Scribe's wine bottles, each of which are inscribed (pun totally intended) with a different line of literature. Oh, and their skin-fermented Chardonnay is pretty exciting, as well.   [Scribe's Skin Fermented Chardonnay available at France 44 Wines & Spirits ]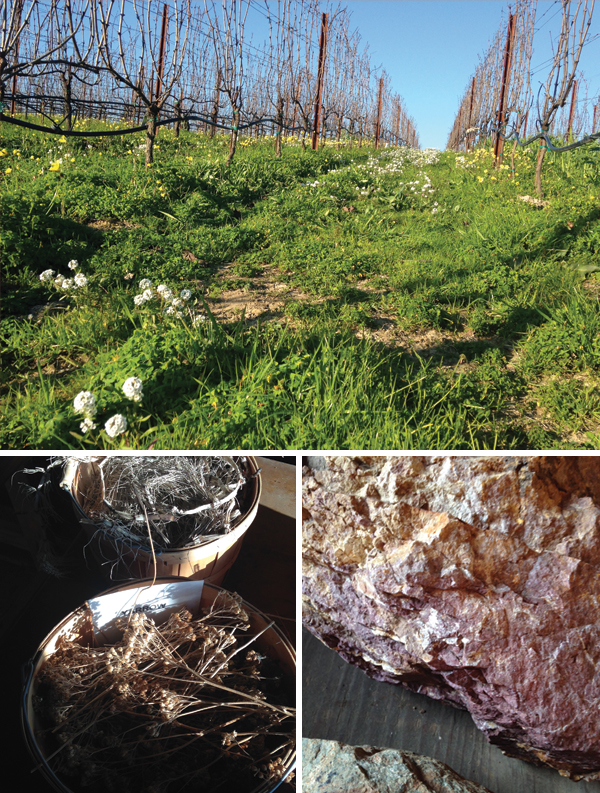 Littorai
Up a long and gnarly road from Sebastopol in the Sonoma coast, you'll find Littorai, a little winery that's practically falling off a misty green hill into Bodega Bay (pictured above). This place is unassuming and dedicated to the most sustainable combination of farming practices, including the biodynamic. Small gardens lead the way to vineyards, and our tour guide led us through the sun-filtered barn where plants are dried and made into nutritional "teas" for the vines, and large rocks from each of Littorai's vineyards line the floor, sparkling, smooth, and each one unique.
Littorai's wines are ridiculously fresh, light, and pretty–delicate and heady like perfume, but never overwhelming. We learned that winemaker Ted Lemon grounds his wine making in French Burgundian practices, and that he's far more interested in making great wine than great money. Besides a few restaurants, Littorai really doesn't distribute their wine anywhere besides their own wine club, so this tasting was a major treat. And a little mind-blowing–light and refreshing wine can also be immensely complex. It's more than a little depressing that we can't access Lemon's great work here in Minnesota. But all the more reason to join the Littorai club, eh?  [Littorai available through their wine club]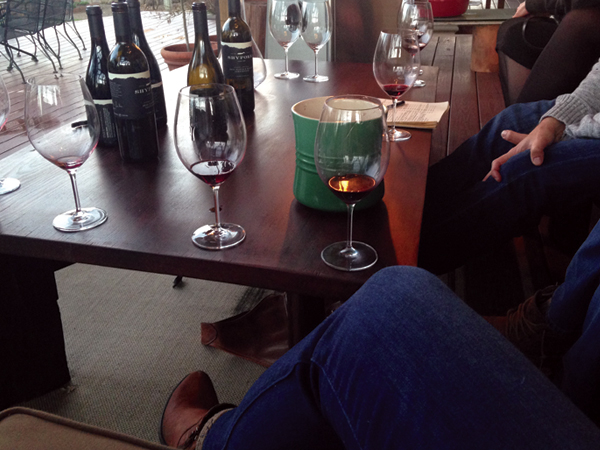 Shypoke
By day, Shypoke winemaker Peter Heitz is the vineyard manager and winemaker for Turnbull Wine Cellars in the Napa Valley. But by night–and any other random hour of the day–Heitz crafts his own little project (very little–he produced around 40 barrels in 2012!) called Shypoke, from the old vines in his parents' backyard. We were lucky enough to taste Shypoke's portfolio with a few other industry folks on the Heitz's back porch, as the temperature slowly sank low with the apricot sun (pictured above).
Peter Heitz is all about keeping wine interesting and ethereal. As we swirled and sipped and spit, he waxed poetic on the way wine making can be much like religion–consuming, wonderful, fulfilling, and frustrating all at once. It's not about perfection, and often it's a battle. He said, "wine should always be interesting, and if it has to be, delicious." So really, Shypoke is wine for the winemaker, bound to impress experts with with its complexity and funk and dedication to what's weird and intriguing. Heitz finds so much curious about wine making that he even has his young daughter Olivia blend a batch every year. My favorite Shypoke wine was the Charbono, a grape I'd never tasted before–luscious cherry pie backed by savory herbal notes of dusty sage and juniper. Woah.   [Shypoke's Charbono available at France 44 Wines & Spirits]
–Emily Schnobrich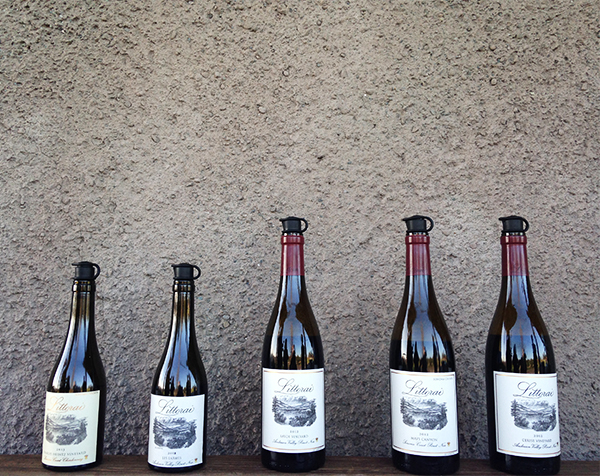 Littorai's portfolio